I went big with the latest (now expired) 30% transfer bonus from Amex Membership Rewards to Virgin Atlantic.  Virgin Atlantic miles are extremely useful for direct Delta flight awards (and since I live near a Delta hub, that's applicable to me), and they have a few specific partner awards that are really sweet (such as ANA first class US to Tokyo for only 120K miles round-trip).  You can even use points to book Vigin Limited Edition properties, such as Mahali Mzuri and Necker Island.  For more about why I wanted more Virgin Atlantic miles, see: Should I pounce on the Amex transfer bonus to Virgin Atlantic?
My wife transferred 182,000 Membership Rewards points into my Virgin Atlantic account, and I transferred 200,000.  Thanks to the 30% transfer bonus, the combined 382,000 Membership Rewards points turned into just shy of 500,000 Virgin Atlantic miles.
We had left almost 300,000 Membership Rewards points in my wife's account, just in case anything came up.  Something did.  We pulled the trigger on booking an award trip to Japan.  As I discussed in a recent post, ANA sometimes reserves award seats for their own members.  We found ANA first class available for three of us, and we used nearly all of my wife's remaining Amex points to transfer to ANA for the three-person award.
That Sinking Feeling
I can't remember the last time that I was Amex Membership Rewards poor.  We currently have only about 13,000 points.
After nearly clearing out our points, I had a sudden sinking feeling.  I was surprised to find that I was nervous about not having the points!  What if we need Membership Rewards points?  Something great might come up and we'll be left on the sidelines.
And then it happened…
One day last week, Live and Lets Fly published: "HURRY! AEROPLAN ALLOWING SWISS FIRST CLASS BOOKINGS!"  For a moment, I was excited (usually Swiss First Class is impossible to get with miles), but then I remembered that the only option for instant point transfers to Aeroplan is Amex Membership Rewards (you can also transfer from SPG, but that can take several days; and you can transfer from Diners Club, but you can't get the card now if you don't already have it.).  I was sure that this deal wouldn't last long enough for me to transfer points from SPG, so I sat it out.
In the end, it turned out just as well that I didn't have the points since Aeroplan cancelled those Swiss awards.  But it did show how important it is to keep a health stash of transferable points in your pocket.  Next time something great comes along, I want to be prepared.  See: The earn and burn fallacy. Shall we give hoarding and cherry picking a try instead?
Rebuilding
Now that I was convinced that I had to rebuild my Membership Rewards fortune, I turned to my own post for ideas: Amassing Membership Rewards.  That post details six ways to quickly earn Membership Rewards points (please see the post for details):
Credit card signup bonuses
Extended payment option
Upgrade offers
Credit card referrals
Category bonuses
Amex Offers
Here were my thoughts about each option given my current situation:
Credit card signup bonuses: My wife and I have previously opened many Amex cards in the past, so my first reaction was to look elsewhere (more on this below).
Extended payment option: This is great, but my wife and I have already earned this bonus with our currently open charge cards.
Upgrade offers: We checked our accounts, but didn't find any good upgrade offers.
Credit card referrals: We checked our accounts and found that we could earn 20,000 Membership Rewards points by referring friends to the Business Platinum card.  I think this would be a great option for most people, but in my case the Business Platinum card is available through an affiliate link on my site (found here) and it would be better for this business for people to sign up through that link rather than my referral link.
Category bonuses: Category bonuses are, in general, a great way to earn more points.  The problem is that, unless you manufacture spend within a bonus category, it can take a very long time to rack up significant numbers of points.  And now that Amex is cracking down on "gaming," I wouldn't want to risk it.
Amex Offers: Amex Offers can be a terrific way to earn points quickly.  I'll certainly jump on the easy offers as they come, such as the Exxon / Mobile offer to Spend $25, Get 1,000 Membership Rewards Points.  And I might even work with a local business to take advantage of the Yelp offer: Spend $300 on Yelp Ads, Get 30,000 Membership Rewards points.
As you can see above, Amex Offers appear to be the best option for me to rebuild my Membership Rewards fortune quickly.  One problem is that I only have one personal Membership Rewards card, Amex EveryDay (but I have several business Membership Rewards cards).  As I've noted in the past, it's good to have multiple types of Amex cards in order to get targeted for all of the great offers.  My EveryDay credit card is great, but it would be good to have personal charge cards as well.  For more, see: Awesome Amex Offers and how to get them.
I cross referenced Membership Rewards cards on my Best Credit Card Offers page with my credit card tracking spreadsheet.  Were there any good personal Membership Rewards charge card offers that my wife and I were still eligible for?  Keep in mind that Amex doesn't let you get a bonus if you've ever had that card before.  It turns out there were some good options after all…
Premier Rewards Gold
After reviewing our credit card tracking spreadsheet, I was stunned to find that my wife had never had the Premier Rewards Gold card before.  The public offer for the card at the time was just 25,000 points after $2K spend with the first year fee waived.  But when she clicked through our card link (found here) from a Chrome browser instance that she had never used before, the offer showed up as 50,000 points after $2K spend.  Via Firefox, only the regular 25K offer was shown.
Ameriprise Gold
Ameriprise offers an Amex card called the The American Express® Gold Card for Ameriprise Financial.  The current signup offer for the card is 25,000 points after $1K spend.  The annual fee is waived first year, then $160 per year thereafter.  While 25K isn't super exciting, it's not bad for only $1K spend.  Plus, I've never seen a better offer for this card, so I didn't see any reason not to go for it now.
Green Card
The American Express® Green Card currently doesn't have any public signup offer, but in the same browser where my wife found the 50K Premier Rewards Gold offer, she also found a 25K Green Card offer.  This one also had the first year annual fee waived.  She already had this card in the past, but I did not.
Platinum Card Options
There are quite a few varieties of Platinum cards and we've each only held the generic Platinum, the Business Platinum, and the Mercedes-Benz Platinum in the past.  That left us with three options: the Ameriprise Platinum, the Morgan Stanley Platinum, and the Schwab Platinum.  The Ameriprise Platinum offers the first year free rather than Membership Rewards points as a signup bonus.  That's a great offer, but I'll leave that for a future day when I'm not eagerly trying to accumulate points.  The Morgan Stanley card has the standard 60K points after $5K spend, plus it gives you a free authorized Platinum card user.  That's a terrific deal, but I've found in the past that Morgan Stanley really enforces the rule saying that you have to be a customer to get their cards.  That left the Schwab Platinum card which also currently offers 60,000 points after $5K spend.  That's a very good card too.  For reference, please see: Which is the best Amex Platinum card?
Credit Card Applications
After looking through our credit card signup options, we decided to try for the following offers.  Note that each of these are charge cards.  My wife and I each already have the max of 5 Amex credit cards open, but there is no known limit to charge cards that you can have.
My Wife's Applications:
Premier Rewards Gold: 50K after $2K 3 months, first year free then $195
Ameriprise Gold: 25K after $1K spend, first year free then $160
My Applications:
Platinum Schwab Card: 60K after $5K spend in 3 months; $550 annual fee not waived
Green card: 25K after $1K spend, first year free then $95
Ameriprise Gold: 25K after $1K spend, first year free then $160
In total, we attempted to get approved for 185,000 points in signup bonuses across five cards.
Results: 185K richer
All five applications were instantly approved!  Once we meet the spend requirements for these cards, we should be 185,000 Membership Rewards points richer (plus points earned for the spend itself).  Plus, we'll have more cards eligible for valuable Amex Offers, so our ability to generate points in the future will be increased as well!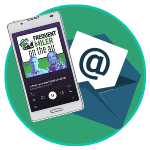 Want to learn more about miles and points?
Subscribe to email updates
 or check out 
our podcast
 on your favorite podcast platform.