Note: As of 10/13/15 the Target REDcard (REDbird) can only be loaded with cash in-store at Target. Gift cards and/or debit cards no longer work to load REDcard. For more info, see: Here is the REDbird memo, "Cash is the only tender guests can use"
The Target Prepaid REDcard, also known as REDbird, has been an amazingly awesome tool for manufacturing spend.  For the past 6 months, we have been able to load the card in-store and pay with a credit card, for free.  Then, we could withdraw the cash for free or pay bills for free (including paying the credit card bill that was used to load REDbird).  Along the way we would earn credit card rewards, meet minimum spend requirements for new signup bonuses, etc.  It was a very rewarding card.
Then came the memo.
Yesterday, news broke about a memo that was sent to Target stores stating that credit cards would no longer be accepted for prepaid card reloads as of 5/6/2015.  See: Confirmed: REDbird credit card loads will not be allowed as of May 6, 2015.  I, and many others, rushed out to load our REDcards — most likely for the last time via credit card.  But then we wondered what the next day would bring…
Questions
This morning, I posed a number of questions about the new policy:
Is the credit card ban in effect in all Target stores?
Is the new policy hard coded into the register or left to the cashier to enforce?
The memo specifically said that no 3rd party credit cards would be accepted.  How about 1st party credit cards?  Will they work?  What are they?  Target cards?  Amex cards?  If Amex cards work, will they earn rewards?
Can debit cards be used as payment?
Can Visa/MasterCard gift cards be used for payment?  If so, which ones?
Answers
Answers to the above questions have flooded in (thanks everyone!).  And, of course, I headed out to Target myself with a huge stack of credit cards, gift cards, prepaid cards, etc.  So, here are the answers:
1. Credit cards are no longer accepted
The ban appears to be in effect in all Target stores.
2. The credit card ban is hardcoded into the registers
At most stores, friendly cashiers are more than willing to try letting us paying with credit cards, but it simply doesn't work.
3. No "1st party" credit cards work either
I, and others, have tried paying with Target branded credit cards and/or prepaid cards, Amex credit cards, Amex prepaid cards (e.g. Amex for Target), and Amex gift cards. No luck.
4. Yes, debit cards can be used as payment
I tried a few different prepaid debit cards and all worked flawlessly.
5. Yes, the register allows Visa and MasterCard gift cards for payment (as debit cards)
As long as the cashier enters "debit" as the form of payment, it works.  I've personally tried Vanilla Visa gift cards, Metabank Visa gift cards, and US Bank MasterCard gift cards.  There have been no reports of gift cards not working.
Please tell the cashier that you want to load with a "debit card". There is no reason to mention "gift card" as that will only confuse the cashier.
Note 1: Some cashiers may ask to check your ID against your form of payment.  If that happens you may be out of luck with that cashier (since your gift card probably doesn't have your name on it).  If that happens, try another cashier or another store, or change your legal name to "Gift Card Recipient".
Note 2: It is likely that some stores / cashiers will not allow gift cards for payment.  Please don't make a big deal about it.  If this happens, move along to another cashier or to another store.
Bonus Answers
The following extra bonus answers are free!
1. No, you can't use an Amex gift card to pay for a reload
I know this was answered above, but it deserves special mention.
2. Yes, you can pay with multiple debit cards (or debit gift cards – MasterCard or Visa) in one transaction
The register won't do this automatically.  You'll have to ask the cashier to split tender.  For example:
I would like to load $1000 [hand card to cashier]

I am going to pay with two debit cards, please split tender to make the first payment $500 [pay with first debit card]

Thank you.  I'll pay the remaining $500 with my second card [pay with second card]

Thanks! [Now go into Target store to buy stuff and pay with your REDcard to get 5% off]
I'm not aware of any limits to how many times you can split tender within one transaction.  I've only done as many as 4 at once, but I expect more are possible (let me know if I'm incorrect!).
3. Amex for Target is now almost useless
I tried loading it with a credit card.  No luck.  I tried using it to load REDbird first as a credit card and then as a debit card (yes, I knew that wouldn't work, but figured it couldn't hurt to try).  No luck.  The only remaining use I can imagine for the Amex for Target card is if you're stuck with a bunch of Vanilla Visa gift cards that don't work at Walmart and you don't have a REDbird card.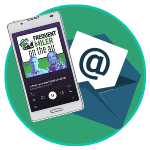 Want to learn more about miles and points?
Subscribe to email updates
 or check out 
our podcast
 on your favorite podcast platform.