Reports today from Miles to Memories and Doctor of Credit indicate that United Travel Bank charges may no longer be triggering Amex airline incidental credits on cards like the Amex Platinum or Hilton Aspire card. There is certainly some evidence to back up those claims, though personally I think it's too early to call it dead.
Last year, we shared reports that I first noticed at Dan's Deals about United Travel Bank charges triggering Amex Airline incidental credits. That continued to work through the end of 2020 and into early 2021. I've seen quite a number of data points from people indicating that their United Travel Bank charges dated on 1/12/21 triggered Amex airline incidental reimbursements on 1/14/21. However, reports originating from Flyertalk indicate that United changed the way they code the purchase around 1/14/21 and since that date United Travel Bank charges have no longer been triggering reimbursements for purchases made since that date.
That means it has been four days since the charges posted that are being used as evidence that this is dead. While I'd certainly take those reports as a big caution flag due to the way they are coding and I wouldn't recommend making any new Travel Bank purchases right away, I think it is far too early to declare this one dead.
Every single year, we receive reports from readers about certain charges from other airlines no longer working because reimbursement "has always triggered within X number of days and it has been X + 2 days with no reimbursement". This seems to happen with Southwest Airlines more frequently than with other airlines. Every time we receive those reports, I ask people to wait at least 2 weeks to see if reimbursement is triggered — and nine times out of ten, the reimbursement comes through. Sometimes there just seems to be a logjam and reimbursement slows down and takes a week or two. People inevitably get nervous that something changed and most of the time it turns out to be business as usual.
Again, that's not to say that this is not a different situation. As noted at the top, United seems to have changed the way these purchases are coded. It is certainly possible that this change has an an adverse affect on getting reimbursed. Again, I definitely wouldn't make a United Travel Bank purchase moving forward unless we get positive data points about reimbursements. But I'd advise those whose purchases only occurred four days ago to wait a week or two and report back as to whether or not they were reimbursed. Four days just isn't long enough for a definitive declaration of death. Hopefully it turns out differently.
If this is indeed the end of United Travel Bank (again), hopefully we won't see clawbacks reaching back far into the past, though that's certainly something to watch out for.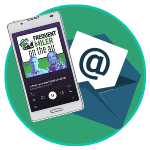 Want to learn more about miles and points?
Subscribe to email updates
 or check out 
our podcast
 on your favorite podcast platform.