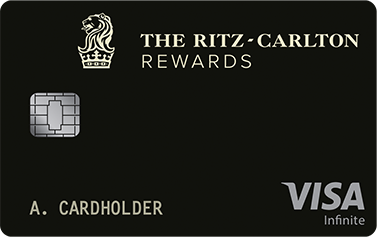 Recently, I signed up for the Ritz-Carlton card.  Even though I've recommended getting it before August to lock in the new Marriott/SPG Platinum Elite status, that wasn't why I signed up for it.
The real reason was for the signup bonus of two free Tier 1-4 nights.  Tier 4 properties currently cost 60,000 points per night.  And when the Marriott/SPG/Ritz programs merge in August, all properties will be bookable for 60,000 points per night or less until a new category is introduced in 2019.  So we expect the Ritz two free nights to change from being usable at only less than top tier Ritz properties to all Marriott, SPG, and Ritz properties worldwide.  That's pretty amazing, but even that wasn't my sole motivation…
In my post, "Potential huge win with Marriott Travel Packages before August," I discussed the small chance (I pegged it at 20% chance) that stay certificates (floater certificates) will be converted to equivalent points in August.  That would be a huge win if Marriott made us whole with the full points equivalent (see that post for details). When I first wrote the post, I didn't think that Ritz free night certificates would be included if this happened, but then I got more information when Starwood Lurker answered my question about floater certificates and said that examples include credit card certs.  Despite his answer, I'm still unsure what exactly constitutes a floater certificate, but it suddenly seemed that my estimated 20% chance of a big win would include the Ritz certs as well.  That sold me.  While two free nights anywhere is an excellent signup bonus, I'll very happily take 120K points instead if they'll offer it.
My new Ritz card appeared on my doorstep last week, and I immediately met the $4K spend requirement by paying a large bill through the Plastiq bill payment service.  My card's payment due date is August 1, but I want to make sure to get the free night certificates before then.  I may need to secure message Chase to see if they can expedite the bonus.
Priority Pass Select
One of the many benefits of the Ritz card is Priority Pass Select membership.  Unlike most other ultra-premium cards, Ritz' version includes unlimited guests.  I doubt that will last long, though, considering that Chase recently reduced the Sapphire Reserve guest benefit from unlimited to 2.
The other unusual aspect of this card is that authorized user cards are free.  And, authorized users can get their own Priority Pass Select membership (my understanding is that you have to request it for each authorized user — it doesn't come automatically).
We know that the Ritz card is going to change dramatically in August, but at the moment we only know a few details of those changes for certain.  But I think it is reasonable to expect that the new version will either charge for authorized users (like with the Sapphire Reserve) or will no longer offer free Priority Pass Select membership to authorized users.
And so, finally, I get to the main point of this post:
If you have the Ritz card, and…
If you have friends or family members who could benefit from Priority Pass Select membership, then…
Add them as authorized users and request Priority Pass cards immediately
(since the ability to do so might go away in August)
(but first make sure they don't mind being added as authorized users)
Authorized user credit cards will be shipped to your address.  You don't have to give the credit cards to your friends or family members.  You can simply give them the separate Priority Pass cards when they arrive.