Chase's Fairmont credit card is no longer available to new applicants, but I know that many readers signed up for the card in January when I posted: The other Chase card you should consider today.  Since my wife and I signed up for the card I've had a chance to study up on some of the amazing opportunities that these cards offer.  Presented below are suggestions for getting huge value from the card's free nights and elite status benefits.
Please note that I have not yet taken advantage of these perks at the time of this writing, so some of what you'll find below is speculative.  I'll update this post with new information if/when I learn more.
Background
For review, the Fairmont card had the following signup bonus:
Earn 2 free nights after $3K spend in 3 months.  Free nights are good for 1 year from date of issue.
First year annual fee waived, then $95
And, even better, the card still offers the following ongoing perks:
Automatic Premier elite status, which gives you the following annual benefits:

$50 in dining or spa credits
1 room upgrade
1 suite upgrade
1 free 3rd night on a 3 night stay (can't be used with the card's 2 free nights)

Earn a free night each year when you spend $12,000 on the card.
Earn 1 stay credit towards status for every $7,500.  Note that this is limited to 2 stay credits per year and 10 stays (or 30 nights) are required to earn the next level Platinum status.
Earn points from spend (worth about 1 cent per point):

5x at Fairmont properties
2x for airfare purchased directly from the airlines, car rental agencies, and transit and commuting
1x everywhere else
I have no idea how long these perks will last before Chase retires the card altogether, but for now it's a pretty sweet collection of perks.
Earning Free Nights (beyond the signup bonus)
If you signed up for the card and met the minimum spend requirements, you should have received certificates in your account for two free nights.  However, there are additional ways to earn free nights:
Annual free night with $12K spend
Normally I wouldn't advocate spending much with these cards since you'll usually earn just 1 point per dollar.  That's a meager 1% return.  That said, the annual free night can be extremely valuable.  If you use it to offset a $600 room, for example, then your rate of return on that spend jumps up to about 6% (5% from the free night and 1% from the points earned).
Redeem points for free nights in one of two ways
Points can be redeemed for gift cards, including Fairmont gift cards, at a rate of 1 cent gift card value per point.  For example, a $100 gift card costs 10,000 points.
Alternatively, you can exchange points for free nights.  These are called "Ovation Rewards."  The point cost for the free night Ovation Rewards depends upon which Collection (A,B, C, or D) the hotel is in.  You can find a list of hotels by collection here.
Chase / Fairmont charges the following number of points for a standard room:
Collection A: 25,000
Collection B: 35,000
Collection C: 45,000
Collection D: 65,000
Depending upon the room rate when you want to go, you may do better redeeming points for gift cards.  For example, if the hotel is in Collection B (35K point redemption) and the room rate, after taxes, is substantially less than $350, then you might as well redeem points for gift cards and pay for your stay with those…  Unless you want free breakfast:
Ovation Rewards are valid for a one night stay in the indicated room type, and include applicable room taxes, full breakfast for two in the hotel's all day dining restaurant with related taxes and gratuities only (excludes buffets and alcohol.) Ovation Rewards certificates are redeemable based upon last room availability in the room category purchased (some exceptions may apply.)
Blackout Dates
Free nights earned from the signup bonus and from annual $12K spend are subject to blackout dates which vary by property.  You can find a full list here.  I believe that Ovation Reward free nights (when you redeem points for free nights) do not have blackout dates, but of course the room type must be available.
Stacking Free Nights
It is possible to chain together all of the above free nights types into a single stay (credit card signup bonus, credit card spend bonus, and point redemptions).
Further, if a couple each has Fairmont free nights, then it is simple to book the free nights back to back in order to have a single longer stay.
For example, suppose a couple each signed up for the Fairmont card in January and then spent $12,000 on each card in order to earn two annual free nights.  At the end of their first membership year, there should be a period of time in which the annual free nights and the signup bonus free nights overlap.  This happens because the signup bonus free nights aren't issued until minimum spend requirements are met and then the certificates are good for 12 months after that.  So, this hypothetical couple could book a completely free 6 night stay.  Of course if they earned enough points for additional free nights, they could use those too.
Stacking Free Nights with 3rd Night Free
Fairmont Premier status grants a 3rd Night Free certificate each year.  You can use point redemption free nights (Ovation Rewards) to take advantage of this benefit (thanks go to a FTU attendee for this tip!).  For example, if you have enough points to redeem for two free nights, you can then also apply your 3rd Night Free certificate to that stay in order to get a total of 3 free nights.  Or, if you have enough points for only one night, you can use that, then pay for the 2nd night, then apply your certificate for the 3rd night.
Signup bonus free nights and annual $12K spend free nights cannot be used to trigger the 3rd night free benefit, but they can be used within the same stay.  For example, you could pay for two nights, get the 3rd night free, and then add however many additional free nights you have to the stay.  An individual who has earned 2 free nights from the credit card bonus could then get 5 nights for the price of 2.
Stacking 3rd Night Free certificate with promotional rate 3rd Night Free?
Many Fairmont properties offer a third night free promotional rate.  It should be possible to book this rate and then add another free night by applying your 3rd Night Free certificate.  In this way, you'll get 4 nights for the price of 2.


I talked with a Fairmont rep about this, and unfortunately you can't directly stack the 3rd Night Free certificate with the 3rd Night Free promotional rate.  The best you could do is book 6 nights for the price of 4 so that the 3rd night is free from the promotional rate and the 6th night is free from the certificate.
Stacking 3rd Night Free with Amex Fine Hotels & Resorts
Most premium credit cards offer some form of luxury hotel booking program.  The one I'm most used to is American Express' Fine Hotels & Resorts.  If you have a Platinum Card or Business Platinum Card you can book through this website and automatically receive perks such as free breakfast, $100 property credit, early check-in and/or late check-out, etc.  Often the prices are the same or at least not much higher than the best rates you can find elsewhere.
Plus, sometimes these programs have access to 3rd night free benefits themselves.  For example, I found that through Fine Hotels & Resorts, you can book 3 nights for the price of 2 at the Fairmont Grand Del Mar (near San Diego).  If you book this way, you will get valuable perks (such as daily free breakfast and $100 resort credit) and you can also apply your 3rd Night Free certificate or you can apply your 3rd Night Free certificate if that rate isn't available.  In this way, you would get 3 nights for the price of 2 plus awesome perks!
Stacking 3rd Night Free with Citi Prestige 4th Night Free
The Citi Prestige card offers the 4th Night Free on 4 night or longer stays booked through the Citi Prestige Concierge.  See Complete Guide to Citi Prestige 4th Night Free. By booking four nights this way, you can then apply your 3rd Night Free certificate in order to get 4 nights for the price of 2.
As we mentioned above, many Fairmont properties offer a third night free promotional rate.  Let the Citi Prestige concierge know that you want to book that rate (I recommend providing a link to the offer web page) and you should then be able to get 4 nights for the price of 2 without using a certificate.

If you have free night certificates as well, then of course you can tack those on to this stay too.
Stacking with Upgrades
Your Premier Elite status room and suite upgrade certificates do stack with all types of Fairmont free nights.  Plus, even if you've cobbled together extra free nights through various means (as described above), you can apply a single certificate for your entire stay.  If two people combine their free nights into one stay, only one upgrade certificate needs to be used to cover the entire stay.  This leaves free the other person's upgrade certificate for another stay.  And, don't forget that the upgrade certificates are renewed each year.
If available, you can turn your extended free stay into an even more luxurious suite stay.  Sweet.
Finding free night availability
I'm going to take the easy way out here and simply pass along advice from TravelBloggerBuzz (as written in the comments of one of my posts):
Some tips about Fairmont from a Lifetime Platinum…

Call the individual properties directly as the FPC line staff tend to be a little stingy with these Visa nights.

Best to book pay nights and then call in to "oh, look we have the free Visa nights". If you do leave one paid night ahead of the free nights…even better! You may REALLY want to do this at Lake Louise to ensure you get a lake view room which is WORTH it!

Eat away the food certs and then you can apply the dining certs at check out. Do not try to apply them at the restaurants because not all staff know how to handle it. Or you may get lucky and get some free food if you go that route (as it happened to us).

Lake Louise has a "Breakfast in the lake" activity, so worth the money, go for it!

The hiking around Lake Louise is absolutely fantastic!

Morraine Lake is even more beautiful than Lake Louise!

Interested on the Kenya property and safari…so, how do we get to Kenya with miles? 🙂

For more details, check out my trip report: http://travelbloggerbuzz.com/travel-reports/canadian-rockies-banff-jasper-national-parks-2013/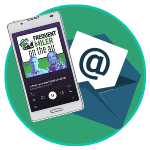 Want to learn more about miles and points?
Subscribe to email updates
 or check out 
our podcast
 on your favorite podcast platform.