Update from Nick 12/22/23: Sanctifly and Chase are still partnering to give you 125 Sanctifly points and a six month membership for free after Chase Offer (the membership costs $50, but there is a current Chase Offer available on some cards for $50 back; my wife had the offer on her Sapphire Reserve card). The Chase Offer is a valid through 12/31/22. Perhaps more interestingly, Sanctifly has added a Trip Delay benefit whereby if you register your flight information at least 24 hours in advance of departure and your flight is delayed by 2 hours or more, they'll give you 100 free points so that you can enjoy an airport experience on them (and you don't even have to use the points same day!). Given the winter weather being expected in much of the country this weekend, I just helped my wife sign up. She registered our flight tomorrow with a few steps in the app and if we're unlucky, we'll get 100 points.
To register for the trip delay benefit, pick any airport in the search box, go to "Activity", and scroll all the way to the right to find the "Flight Delay" option. Then hit "Visit the website" and "Add a flight". There is a field that asks for your account number. Just touch that field and your account number will automatically come up to select (I couldn't find it anywhere and had to chat with support to figure that part out). Otherwise, the process is perfectly intuitive. This seems like a nice idea to ease the sting of a delay while also encouraging you to use the service and/or have some points on hand to keep you subscribed at renewal time.
Stephen's original post follows.
There's a new Chase Offer out for Sanctifly that's giving $50 back when spending $50 or more. Sanctifly and Chase have an additional partnership enabling you to get a 6 month membership for exactly $50, thereby making it free with the Chase Offer.
Even better is the fact that the Chase partnership comes with 125 Sanctifly points which means you can check out at least one of the gym, swimming pool, spa or lounge options during the 6 month trial.
The Deals
Get $50 back when spending $50+ at Sanctifly with a targeted Chase Offer.
Get a 6 month Sanctifly subscription + 125 Sanctifly Points for $50.
Key Terms
Chase Offer
Expires July 25, 2022 Update: 12/31/22.
Offer valid one time only.
Payment must be made directly with the merchant.
Offer not valid on third-party services.
Payment must be made on or before offer expiration date.
Chase Partnership
Memberships are billed on a 6-month subscription. Every 6 months you will be billed $50 and 125 Sanctifly points will be added to your account.
Offer applies to new members only.
Cancel at anytime. No refunds on previous memberships.
You must use your Chase credit card to take advantage of this offer.
Upon purchase, you will receive login details for the initial membership within 24 hours.
Each membership offer is unique and only valid once. The offer is non-transferable. Any incorrect use will result in the immediate cancellation of membership.
No alternative cash value offered.
Membership is subject to Sanctifly standard terms of membership.
Any questions can be directed to hello@sanctifly.club.
Quick Thoughts
If you'll be flying at some point in the next 6 months, signing up for this 6 month trial membership of Sanctifly is worth it seeing as there's no cost to you if you have the Chase Offer giving $50 back.
In case you're not familiar with Sanctifly – I certainly wasn't before researching it for this post – it's an app that gives you access to airline lounges, fitness rooms, swimming pools, spas and more at airports both in the US and worldwide. Your membership doesn't give you direct access to these locations by itself; to gain access to them you have to redeem Sanctifly Points that can be purchased in various package sizes (more on that later). With the 6 month membership you get for $50 via the Chase partnership (or free with the Chase Offer), you also receive 125 points which gives you a chance to check out at least one of the eligible locations at no cost to you.
Sanctifly lists the following as being available for members:
Lounges, gyms, pools and spas at 165+ airports
Airport spa and massage outlets
Over 300 airport executive lounges
Over 2000 specialist gym and pool outlets
Exclusive guide to every airports' wellness options
Jet lag solution (from Timeshifter)
Exclusive wellness and travel content
Bring up to 1 friend (additional points required)
Lounges, gyms, pools, etc. all seem to cost 100 points. There are apparently some airports where you can redeem 25 points to store your luggage, but that option isn't available at all 165+ airports. Even if luggage storage is listed as an option in the app for an airport, Sanctifly doesn't necessarily have a partnership with that service where you can redeem 25 points to use it, but it'll list it anyway as an option.
I'll admit that I was initially a little dubious about how much value Sanctifly would provide, but having explored the app more it feels like it could definitely be worthwhile for the right traveler. The app makes it easy to filter for activities based on the airport, what your mood is, how long you'll be at the airport and what activity you might be interested in.
For example, let's say you have a layover at Chicago O'Hare for 3-6 hours. If you wanted to get in a workout, you could redeem 100 Sanctifly points to access the Hilton Chicago O'Hare's fitness room which is located at the airport and so can be walked to from the terminal. You'd also have access to shower facilities as well as the hotel's pool, making it a great way to freshen up between flights.
As you can see in the screenshot above, another of the activities listed in the app for O'Hare is a yoga room in Terminal 3. When tapping through to that listing to find out more information, the Sanctifly app lists it as having free admission – all you need is a boarding pass. The app also provides a link to some free yoga videos you can use while there.
At first I thought it was a little weird that Sanctifly would list non-Sanctifly partners in the app, but upon further reflection I'm impressed. It would've been easy for them to only list partners that would earn them additional revenue via the sale of Sanctifly points, but instead they've created what's actually a useful app for frequent (and infrequent) flyers by curating a comprehensive list of health and wellness options at and near airports.
I say "at and near airports" because many options listed in the app can be found near airports. That includes hotel fitness rooms and swimming pools within a few miles of the airport you're flying from/to/through, as well as some outdoor options. That's not going to be worth it for a short layover seeing as you'd have to clear security again, but for longer layovers it could be a viable option.
For example, let's say you have a 3-6 hour layover at London Heathrow Airport and aren't keen on spending your entire time there. That's not really enough time to get from Heathrow into London to do something worthwhile and back again while also clearing security, but you do have some options getting some fresh air and/or exercise in.
There are a number of nearby hotels where you can redeem 100 Sanctifly points to gain access to their fitness rooms and swimming pools such as the Radisson.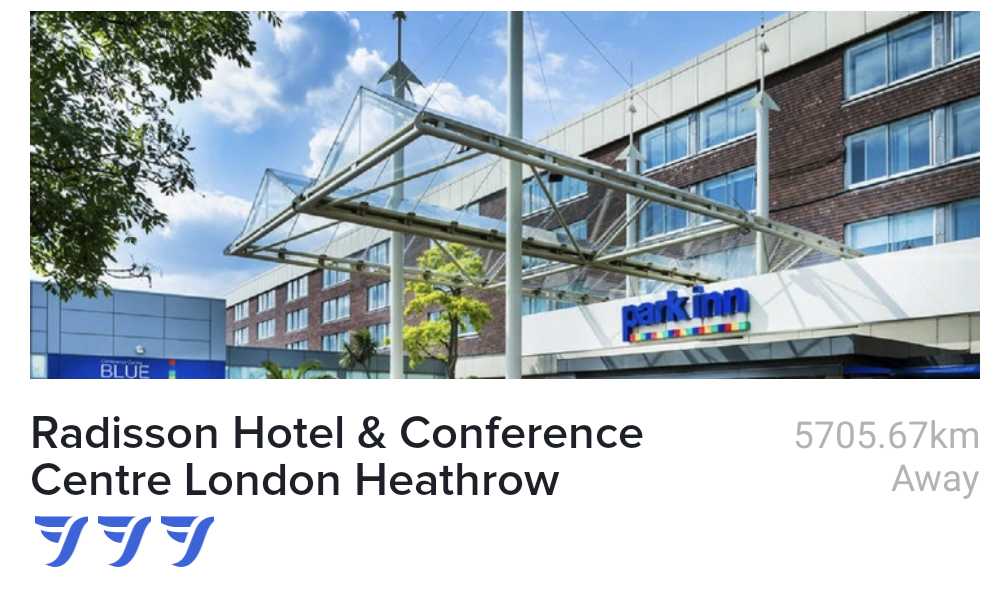 That's not all though. For some proper fresh air you could visit Bedfont Lakes Country Park. This is another of the non-Sanctifly partners listed in the app as an option where you can go for a walk or jog which includes details as to how to get there. The app then suggests some of the lounges back at the airport that have showers where you can redeem Sanctifly points to gain access to them if you want to freshen up before your next flight.
If you sign up for the 6 month subscription for $50 and find that Sanctifly provides a lot of value for you when you travel, they have a 12 month subscription option for $75 which would be worth converting to once that six months is up as it'd save you $25 per year.
If you're curious as to how much Sanctifly Points cost once you've redeemed the 125 points you receive as part of the Chase partnership, this appears to be how much you'll be charged:
100 points – $28
500 points – $120
1,500 points – $325
3,000 points – $590
Depending on which points package you buy, you're looking at paying $19.67-$28 per visit for any of the locations costing 100 points. That's potentially a great deal, particularly at the ~$20 price point. Sanctifly Points never expire provided you have an active membership, so if you buy a larger points package at least you don't have to worry about any of those points going to waste provided you keep your membership active which, at $75 per year for a 12 month membership, isn't an extortionate option.
Another useful feature of Sanctifly is that you can redeem points to bring a guest with you to a lounge, fitness room, etc. If you anticipate needing to do that, a better option could be setting up your friend or partner with a 6 month membership too. The Sanctifly Chase Offer seems to be fairly widely targeted, although it's not on all Chase cards. Chase Offers aren't like Amex Offers where you can only add the offer to one card. If you have the Sanctifly Chase Offer on five cards, you could in theory pay for five memberships for 6 months via the Chase partnership. That would get each account 125 Sanctifly points which would mean you wouldn't have to purchase points on your account to get a guest in with you.
Sanctifly seems like it's most useful for the workout options because when it comes to airport lounges there appears to be a lot of overlap with Priority Pass which I'm sure a lot of you have in one form or another.
Something else worth noting is that the Sanctifly app itself is free to download. At the time of writing this post you don't have to have a membership in order to access its informational features; it's only if you want to visit a lounge, fitness room, swimming pool, etc. that you'd need a membership and Sanctifly Points. It's therefore a useful app to have if you're interested in finding health and wellness options when flying because the app provides all of that information for free, including non-partners.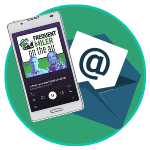 Want to learn more about miles and points?
Subscribe to email updates
 or check out 
our podcast
 on your favorite podcast platform.