This week at Frequent Miler, hotel talk dominated the conversation: we talked about secret hotel cards and revealed how to find the oddly secret Hyatt points plus cash deals that had some hotels pricing from 2500 points and $18. We furthermore contemplated what to with hotel cards on the verge of conversion and how to eek out great value from hotel points with Marriott Travel Packages. Read on for all that and more in this Frequent Miler week in review.
The new Marriott card lineup is coming sometime this year – with Amex issuing some and Chase issuing others. But did you know that there are already a few secret Marriott cards out there beyond the Marriott Rewards Premier personal and business cards for which you can apply? Find out what they are and how you can get them — but don't forget to see the comments for discussion about whether or not it makes sense to have them.
The countdown is on: the new Hilton cards hit the scene in the coming week. If you've got a Citi Hilton card, should you get on the phone and cancel via the automated system right now, or hold out and let it convert at the end of the month? Personally, at this point, I'd stay the course and hold 'em if you've got 'em to see what happens. Between Hilton's recent promotions, the net win of the program changes for those of us with Gold or higher status, and the benefits coming on the new Hilton Aspire card, I'm pretty excited. Yes, I'm going to miss free parking on award stays as a Hyatt Globalist — but I think an Aspire/Ascend combo will suit my hotel needs both from a loyalty and credit card / points standpoint better than any other hotel credit card combination. I say that now with excitement — but I can't wait to see what comes from Marriott with two issuers competing for your business.
I'm always amazed at how many Southwest customers have never heard of the Companion Pass. In a state of affairs where the big three legacy carriers rarely make the lowest saver levels available more than a week or two in advance, Southwest stands out for terrific value. Just a few days ago, I booked a flight to Seattle for FTU and I was able to find a flight out from upstate New York to Seattle for just over 10,000 points one-way. The other carriers out of my home airport all wanted 25K+ one-way. The fact that I could also add my companion for just $5.60 (and a free lap infant if I wanted!) is amazing. If you're interested in that kind of value, see this post for 7 ways to get it without stepping on a plane.
As of the time of writing last night, there was only 1 property still bookable at the reduced cash component on these points plus cash deals. However, both the technique used to find these deals as well as the spreadsheet Greg created to evaluate them are invaluable tools for your belt. Check out this post so you're ready to find the next big points plus cash deal and determine how best to book it.
While the Southwest Companion pass discussed above is the best deal in domestic travel (in my humble opinion), I think Marriott Travel Packages are the king of hotel point ongoing deals. These packages just make a lot of sense — whether you're burning Marriott points or converting from Starwood (a piece of math I left out: 90K Starpoints = 110,000 airline miles….by first converting to Marriott, you'll get 120,000 airline miles + 7 nights in a Cat 1-5 hotel). If you've seen these packages mentioned and wondered why they are a good deal, see this post for the explanation.
---
That's it for this week at Frequent Miler. Check back soon for our week in review around the web and this week's last chance deals.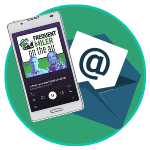 Want to learn more about miles and points?
Subscribe to email updates
 or check out 
our podcast
 on your favorite podcast platform.