A relatively frequent question we get from readers is about how to cover rental cars with rewards. On a recent Frequent Miler on the Air episode, we discussed some reasons why Greg and I generally don't cover car rentals with rewards. This week, a targeted offer prompted me to book rental cars for almost all of my planned 2023 trips, so I decided to shop around with different options to double check / confirm for myself that my approach on car rentals is "right" (in quotes with the recognition that there isn't really one right way to play the game). While my sample size is admittedly small here, I was surprised by what I found.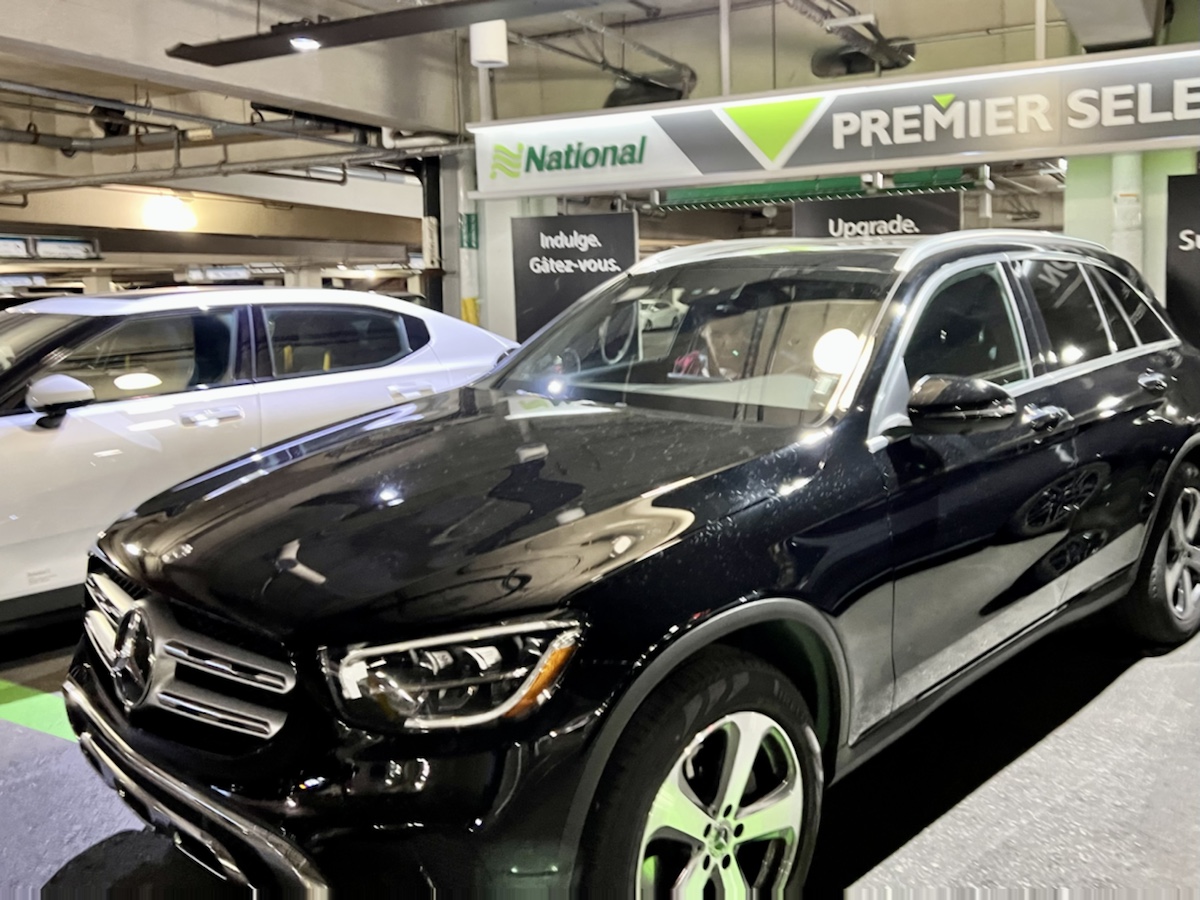 My long-held rental car strategy
My long-held strategy for rental cars has been not to use rewards on them at all but rather to pay cash. The reason for this is simple: I could almost always get a better deal (often a far better deal) by booking direct / using some sort of discount that is available to me but that wouldn't be available via a credit card portal.
In most cases, I've figured that if I really wanted to cover the cost of a rental car with rewards, my best bet would be to cash out my rewards points (whether redeeming Chase points for cash back at a rate of $0.01 per point or Amex points for Schwab deposits at a rate of $0.011 per point or redeeming cash back earned on one of the cash back cards in our household to "pay myself back" for rental car bookings.
For instance, if a rental I wanted to book would cost $600 through the Chase Travel portal or $350 through some other site (which, as you'll see, isn't a far-fetched example), it wouldn't make sense to book using my Chase points. Even though I could get 1.5c per point with the Sapphire Reserve card, that still means that such a rental would cost me 40,000 points. If I could alternatively find the same (or comparable) rental for $350, I could instead cash out 35,000 Chase points for $350 (at $0.01 per point) to cover the cost of the rental. I'd save myself 5,000 points and I could use the credit card of my choice to book (and maybe go through a shopping portal to stack further rewards).
With so many possible discounts for which I might qualify, I've long allowed rental car search tool Autoslash to do the heavy lifting for me. While Autoslash isn't likely to find a better deal than what you get with your corporate rental car code (if you have one), I have consistently found them to find the best prices over the years by searching through a multitude of discount programs (like those for members of various airline loyalty programs or members of warehouse clubs or major credit card discounts, etc).I'ce long also heard similarly good things about Costco Travel, but Autoslash asks if you're a Costco member (presumably to look for any Costco discounts) and in my experience they have (previously) often found something that beat the Costco rate.
Even after arranging a rental, I can easily pop it into Autoslash to get tracked so that they'll continue to search for a better price. It has long seemed that there probably wasn't a better method and I had mostly given up even looking at credit card portals for rental car prices since I knew I probably couldn't get nearly as good a deal.
Then, this past week, I suddenly had reason for some comparison shopping. We've written a lot about how you do not need to even have a Capital One credit card or Capital One account at all in order to enjoy the incredible cash back deals offered by the Capital One Shopping portal and how that's awesome because they run some ridiculously good targeted offers (see this post for more). This week, I had an offer for 30% back at Hertz.
To put in perspective what a great return that is, it is more than double the best rate offered by any other portal over the past 15 months according to Cashbackmonitor.
I've actually had this targeted offer for 30% back come and go for the last month or two and I knew that it was big enough that I should be looking at booking some rentals. This week, I finally got around to reserving rentals for all of my major trips coming up this year.
I was nearly certain that clicking through Capital One Shopping for 30% cash back and booking directly with Hertz (using my Chase Ritz-Carlton Visa or my wife's Chase Sapphire Reserve to pay for the rental and have full credit card protection) would be my best bet. I intended to confirm that by price-comparing with Autoslash. I figured that I'd find other companies to be cheaper sometimes, but that with the 30% back factored in Hertz would be my best bet.
Since I was already doing the work to price compare that, I figured this would be a good opportunity to collect data through other booking channels to show that, for starters, the return at Capital One Shopping is bananas, but also to reiterate why I'm not interested in booking through a credit card portal.
The results of my searches surprised me a bit.
Before I get into that data, I should recognize that I am playing a bit fast and loose here with the details: Capital One Shopping doesn't actually award cash back but rather "cashback rewards" that can be redeemed for gift cards. That's not quite as good as cash, but since one of the gift card redemptions is Walmart, it feels nearly like cash to me. That's because we do some of our regular grocery shopping at Walmart (both in-person at the store and online at times).
The other fudgey factor is that it is really hard to compare car types when looking at foreign rental locations. Is that Skoda Octavia a compact car, a standard car, or a full-size car? Does it become something different if it's a Skoda Octavia Estate? I have a mental image of the difference between a "compact" SUV (like a Jeep Renegade) and a "full-size" SUV (like a Toyota Highlander or Chevy Tahoe or Suburban), but what's the difference between a "Standard" SUV and an "Intermediate" SUV? It doesn't help that different rental car companies sometimes use the same example vehicle in different categories.
I therefore did the best I could to find the most comparable vehicle I could when comparing across rental car companies. My family of four can't fit in the cheapest economy cars with all of our luggage (we struggled to fit into a small SUV with all of our bags in Italy last year — so much so that the valet guys at the Grand Hotel Victoria couldn't figure out how to pack up the car without my help). I was therefore looking for something like a full-size sedan, SUV, or a station wagon in each of the locations where I searched (because of the highly unpredictable nature of rental car pricing, you have to check different car classes since you never know when the SUV will be cheaper than the intermediate car or vice versa).
The following represents a small sample size, but I found it interesting nonetheless.
Comparison Searches
Fiji
For my trip to Fiji, I'll need a rental car for 5 days. The car type that was available and most likely to meet our size needs is a full-size SUV, so that's what I searched with the following results:
Hertz: $503 – 30% cash back (targeted Capital One Shopping offer) = $352.
Costco Travel: No rental car locations found
Capital One Travel: No available cars found
Chase Travel: No available cars found
Expedia: No available cars found
Priceline: $512 for the same full-size SUV through Hertz
Kayak.com: $418 for a full-size SUV with a company called Coastal Rental Cars via Discoverycars.com
Autoslash: $511 via Hertz was the only result for a full-size SUV
This first search was an eye-opener for me, and not for the reason I expected. I was not even a little bit surprised that 30% cash back on the $500 cost of the rental car turned out to be my best option. I was somewhat surprised that I couldn't find any rental cars at all via Capital One, Chase, or Expedia (particularly so given that Fiji appears to have a few major American chain rental companies, including Budget, Avis, and Hertz).
The real surprise was Kayak.com. Truth be told, I hadn't even thought to go to Kayak.com to search for a rental car. I intended to use Expedia as my "online travel agency" example to show that they probably weren't going to beat Autoslash, but when Expedia had no cars at all I realized I needed some other comparison point and so it hit me to try Kayak. I was really surprised to see that Kayak found a deal that beat the best available via Autoslash by almost a hundred bucks. Again, it wasn't better than my 30% back at Hertz, but absent a targeted offer from Capital One Shopping, it would have been my best bet.
That said, the deal via Kayak was renting through a company I've never heard of (Coastal Rental Cars) and reserving through a website I've never of either (Discoverycars.com). I've rented from numerous local car rental agencies over the years, but my preference these days is generally to stick with the brands I know. Therefore, I'm not sure I'd have rented through Coastal Rental Cars in this case (if it were my best-priced option, I'd certainly start with Googling some reviews), but obviously in this case it was not a contender thanks to the cash back.
Tampa to Orlando
I have an upcoming need for a one-way rental from Tampa to Orlando. I need a car for a total of 5 days. Most rental car companies charge far more for one-way rentals, so in this type of situation I usually reserve a one-day one-way rental so that I'll only pay the one-way price for a single rental day and I'll make a separate "round trip" rental at my destination point. So in this case, I'd normally book a one-way from Tampa to Orlando airport and then a round-trip rental from Orlando Airport to Orlando Airport (since that's where I'll be departing at the end of the trip).
However, in this specific instance, I had access to a code with Hertz that eliminated the one-way charges (not publicly available). I knew that would make Hertz the runaway winner for this trip, but yet again the final results surprised me. I booked a "full size" car, but I have compared below against the best price via other outlets for full-size or larger when larger was cheaper.
Hertz: $260 – 30% = $182
Capital One Travel: $443 for an SUV through Sixt
Chase Travel Portal: $612 + $60 one-way fee
Expedia: $271 for a full-size car through Payless
Kayak: $260 for a full-size car through Payless via Priceline. Update: As pointed out by Autoslash in the comments, I was searching for an off-airport pick up (near the cruise terminal) and I didn't realize that Kayak provided this airport-only result. If I had searched from the airport, prices would have also been cheaper through the other channels (and Autoslash would have found this option).
Costco Travel: No options (search just errored out every time, possibly because I was looking to rent from a neighborhood location)
Autoslash: $373 for full-size car through Hertz
Once again, the deal I could get through Hertz was best thanks to the targeted cash back, but I was very surprised to find that the second-best deal was yet again found through Kayak. Update: This turned out to be inaccurate. I was searching here for an off-airport pick up and I didn't notice that Kayak provided results from the airport. All of the rental options would have been less expensive from the airport, so this turned out not to have been a good comparison point. 
I want to be clear that the Payless result wasn't necessarily an option I would have considered. I'm no Hertz fanboy by any stretch, but would I pick Payless over Hertz in this case? I don't know. I try not to put undue stock in Google reviews with the knowledge that unhappy customers are infinitely more likely to leave a review of an experience than satisfied customers, but, at least in Tampa, Payless has a pretty consistent ability to motivate those unhappy customers to leave reviews.
That is to say that I don't know that it would have made a difference if Autoslash had listed Payless in its search results in this case — I may have skipped past them — but I was nonetheless surprised that there was a relatively mainstream company offering a much better price that I'd have not found via Autoslash. As per the update above, Autoslash would have found this result if I had searched from the Tampa airport. In my case, I was searching for a non-airport pick up and Autoslash followed my search preference whereas Kayak showed airport pick ups even though I didn't select pick up at the airport.
Rovaniemi, Finland
I plan to return to Santa Claus Holiday Village with my family this year. Given that the airport is close enough to Santa Claus Holiday Village that I walked between the airport and the village last year (it's about a mile and a half each way), we figured that we could get by with an "intermediate" car since in the worst-case scenario we could make two trips with our bags. That's also true because prices were pretty high at this stage for the 3-day rental we would need. Several companies had some sort of station wagony-looking thing (I had to Google pictures of several car models that I didn't know). Results:
Hertz: $486.50 for Skoda Octavia Estate (station wagon) – 30% via Capital One Shopping = $340.55
Chase Travel: $244 for Skoda Octavia (I think the sedan version?) through Budget
Capital One Travel: $251 for Toyota Auris wagon from Green Motion
Kayak: $240 for Skoda Octavia via Budget
Costco Travel: None
Autoslash: $220 for Skoda Octavia mid-size sedan through Budget
I should note here that a Skoda Octavia comes in both a sedan-looking model and a station wagon-looking model. The comparison above isn't exactly apples to apples because of the two different Skoda Octavia models, but as I said at the top of this section we are open to making two trips from the airport if need be.
I was particularly surprised here to find that Chase and Capital One were competitive. Autoslash found a better deal, but not wildly better. It would cost me 16,267 Chase Ultimate Rewards points to cover the rental through Chase (at a price of $245) with my wife's Chase Sapphire Reserve card (which offers 1.5c per point when booking travel through Chase). In this case, since my best alternative is $220 through Autoslash, I could compare the 16,267 points to the actual cash savings of $220 and see that the points are really saving me 1.35c per point. That's not amazing value for Chase points, but I could certainly see that being acceptable.
That stands in stark contrast to the other situations in this post where I could cash out Chase points at a value of $0.01 per point and pay for my best alternative booking option in cash and pay far fewer points than I'd pay through Chase. For instance, if you back up to the previous section (Tampa to Orlando), you'll see that booking through Chase would have cost me more than 40,000 points plus $60. Alternatively, I could cash out 37,300 points for $373 to book Hertz through Autoslash or cash out 26,000 points for $260 to book Payless through Kayak and save myself a bunch of points (and the $60 one-way fee).
However, in Rovaniemi, using credit card rewards might make sense. Ultimately, I rebooked via Autoslash for $220 after initially booking through Hertz. I didn't cancel my Hertz reservation though: I'm price-tracking it through Autoslash so that they can continue to look for a better deal.
Milan
I have a trip to Northern Italy coming up this year where I'll need a rental car for 5 days. I had the most difficulty comparison shopping rentals from Milan Malpensa Airport (MXP) for a few reasons. First, I didn't get any results from familiar chain rental companies (I rented from Milan-Linate airport last year and they had some familiar names). Second, I had a lot of difficulty trying to figure out which car types were comparable (and which were big enough that they would work for my family). Results:
Chase Travel: $287 for a Seat Leon via Ecovia or $301 for a Fiat 500L for via Ecovia $301 or $403 for a Jeep Compass/Hyndai Tucson from Surprice Car Rental. Does that sound like a surprise? I think I don't want any surprices :-).
Capital One Travel: $819 for an Opel Astra. My eye didn't stay on the page for long enough after seeing the price to see which company this was.
Costco Travel: No locations
Kayak:$263 for a passenger van via Centauro at VIPCars.com or $382 for a Volkswagen Tiguan through Centauro.
Autoslash: $289 for a minivan via Centauro or $433 for a Volkswagen Tiguan through Centauro (they also had a Keep Compass / Hyundai Tucson size for $388)
Yet again I was surprised by Kayak! Just like the previous example in Fiji, the cheapest deal Kayak found was via an unfamiliar rental car website called VIPCars.com. I'm always hesitant to book through an unknown online travel agency, concerned about showing up at the airport and being told that my reservation doesn't exist because I got fooled by an incompetent (or worse yet scammy) online travel agency. I don't want to arrive from a long flight with two kids and be in for a fight.
However, when I saw this deal, I realized that I should have been regularly working Kayak in to my rental car searches because I ran into the same situation with a car rental during our 3 Cards 3 Continents competition: the cheapest price I could find on one of those cars was via Kayak through VIPCars.com. I remember being a little nervous about whether or not the reservation would be honored at the cheap price I was getting, but I was very happy when I arrived at the rental counter with no surprises. Because of that positive experience, I was willing to give them a shot at $263 for the minivan here.
Have I been putting too many eggs in the Autoslash basket?
The search results above really surprised me. I wasn't surprised that the targeted Capital One Shopping portal would save me a bundle of cash in several instances thanks to the targeted offer, but I was very much surprised to find that car rental results found via Kayak often included options that beat the prices I found via Autoslash. Apart from the 3 Cards competition, I haven't been to Kayak.com in years — I almost always only check rates through Autoslash and National (despite all the Hertz talk in this post due to the 30% back, I always prefer renting via National when I can). Have I been putting too many eggs in one basket?
The answer to that question is "I don't think so", but also that the research I did here will certainly change my behavior. The reason I don't think I've necessarily been putting too many eggs in one basket is because in most instances, the cheaper prices I found via Kayak were through rental car companies that I probably wouldn't have preferred. When it was just my wife and I traveling, price was usually my primary motivator for a rental car. Now that I anticipate having two impatient kids with me waiting at the rental car counter, I'd rather have what I expect to be a faster rental counter experience and more comfortable car (and unlike the situation when you have status and rent with companies like Hertz and National, I do expect to spend time waiting in line when I rent with the cheapest budget rental companies). Just like we all have our preferences regarding hotels and airlines, I tend to prefer the major chain rental companies. Autoslash still usually had or matched the best price for those major mainstream mid-scale or upper-scale car rental companies.
Still, the searches were a good reminder that you have to shop around in this game. Moving forward, I'll take the minute or two to price compare against Kayak when I'm searching for car rentals.
The good news is that even when I don't rent through Autoslash, I find Autoslash very useful for tracking my rentals. Autoslash will let you enter your rental details and they will search for a better deal, updating you via email when they've found one. Countless times, they've found me a better deal that I've later rebooked, saving me money without costing me the time to compulsively tend to my rentals. I love that and I'll definitely continue using Autoslash for that purpose.
One thing didn't change: my perspective on using credit card rewards for car rentals. While I came across one situation abroad where booking with Chase points would have presented acceptable value, it would have been very poor value everywhere else. I like to keep as much of my money as possible just like most people playing this game, but because of inflated prices when booking through credit card portals, I rarely find that it is worth it to use rewards points to cover rentals.
A notable exception here could be using Capital One purchase eraser. If you have the Capital One Venture X Rewards Credit Card, you'll get good car rental insurance coverage (I'm still more comfortable with Chase coverage thanks to positive experiences I've heard about it — until someone rents with a Capital One card and gets hit with hail the way Stephen did I won't know how the claims process goes) and you should be able to erase your car rental purchase at a rate of $0.01 per Capital One mile (provided that it codes as travel). I prefer transferring Capital One miles to partners, but if my choice were between cashing out Chase points at $0.01 per point or using Capital One miles at $0.01 per point to cover a car rental, I would probably choose using Capital One miles.
Overall, my practice of using cash for rental cars won't change — but my search habits probably will.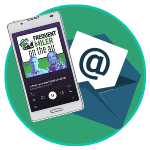 Want to learn more about miles and points?
Subscribe to email updates
 or check out 
our podcast
 on your favorite podcast platform.