Even if you don't have a Capital One credit card, you can take advantage of some of the best shopping deals in existence thanks to a shopping portal (and app and browser extension) bearing their name. Unfortunately, thanks to the way Capital One has branded things, there is a lot of confusion surrounding similar but different products . Capital One also has some shopping-related savings offerings for their cardholders that seem like the same thing but are really entirely separate. The best cash back deals they offer actually require no Capital One credit card at all). In this post, I wanted to unambuguify the differences and the key reasons why you should be paying attention whether or not you've got a Capital One card.
Capital One Shopping forms that don't require any credit card
The thing you really care about is Capital One Shopping, because this is where the big money (back) is and no Capital One relationship is required. In fact, you don't even need a credit card at all — you could use a debit card or maybe even one of those "buy now, pay later" products like Affirm, Zip Pay, or others (I obviously prefer to stack great credit card rewards on top of portal payouts, but my point here is that you don't need a Capital One card). Capital One Shopping is just a shopping portal like Rakuten, TopCashBack, MrRebates, BeFrugal, American Airlines eShopping, etc. That is to say that anyone can sign up — you don't need any preexisting relationship with Capital One to use Capital One Shopping.
Even if you do have a Capital One credit card, rewards you earn from Capital One Shopping are not in any way connected to a Capital One card account. Instead, "cash back" rewards earned via Capital One Shopping are banked in your Capital One Shopping account and you can redeem the "cash back" for gift cards to popular merchants when you're ready to redeem. Many of the gift card brands available can regularly be purchased under face value, but some (including Walmart, eBay, Safeway, and some others) are rarely discounted and may feel near face value for some readers.
Notable here is that Capital One Shopping, the shopping portal open to anyone, has three different formats: the desktop website, the Capital One Shopping app, and the Capital One Shopping browser extension. All three formats are part of the same site, but the offers you'll see in each place can vary, so you're really going to want to check out all three.
Capital One Shopping Desktop site (typical shopping portal)
The Capital One desktop site should be very familiar for anyone who has ever used a shopping portal. You don't need any existing Capital One account — you can just create a Capital One Shopping account and sign in. That process is very simple.
Cashback comparison site Cashbackmonitor.com tracks public payout rates from Capital One Shopping (along with many other sites), which provides quick and easy reference as to how Capital One Shopping stacks up against the competition.
As you can see above, the sign up process just requires an email address & password, zip code, and answering whether or not you have Amazon Prime. It's very simple to sign up.
While you'll probably find it easiest to sign up for Capital One Shopping on the desktop site and while I find the desktop site to be the best place to check my cashback balance, the rates on offer at the desktop site sometimes lag behind the rates offered via the Capital One Shopping app and browser extension.
Capital One Shopping app
The Capital One Shopping app is just another platform to access the Capital One Shopping portal (in the same way that Rakuten's app is just another platform to access the Rakuten shopping portal). And just as is the case with Rakuten, Capital One Shopping sometimes shows increased cash back rates through its app that are better than what is offered on the Capital One Shopping website.
One recent example is when the Capital One Shopping website ("desktop") was offering 4% cash back at GiftCards.com. Through the Capital One Shopping app, some users were targeted for 6% or 8% back.  That can be a very good deal for GiftCards.com. Whether you shopped through the Capital One Shopping website at 4% back or the Capital One Shopping app at 8% back, your rewards for the purchases would end up in the same "cash back" balance redeemable for the gift cards shown in the previous section.
When I open the Capital One Shopping app (and I am logged in), I see "Exclusive" deals at the top that often feature higher payouts than what you'll see on the shopping portal desktop website. Sometimes, those rates are really good, like a time recently when I saw 27% cash back at Sak's.
That would stack very nicely with the Platinum card's twice-annual $50 credit (once from January to June, once from July to August). Stuff like that now has me checking the app almost daily for anything interesting (well played, Capital One Shopping).
You might notice that I keep referring to Capital One Shopping — three words every time. I'm not calling it simply Capital One because Capital One Shopping has practically nothing to do with Capital One from a user standpoint. I kind of wish that they would name it something else just so the name wouldn't lead people to assume that you need a Capital One card to take advantage of this. On the other hand, Capital One Shopping is offering an amazing portal, so why shouldn't Capital One get the credit? I digress — Capital One Shopping is a desktop shopping portal website and a shopping portal app — but, more interestingly, it is a browser extension.
Capital One Shopping Browser Extension
Where things get really interesting is with the Capital One Shopping browser extension. For those unfamiliar, a browser extension is essentially like a little software add-on that you install within your browser to do something useful. In the case of shopping-related browser extensions, the function is usually that they will monitor your browsing and automatically recommend coupons and/or opportunities to earn cash back. When you load the Capital One Shopping browser extension, you will be prompted to log in using your Capital One Shopping login (not your Capital One account info).
We typically recommend against installing browser extensions. That's because of interference with the way that shopping portals work. If you're not familiar with the business model of the typical shopping portal, the way it works is that you click through a shopping portal to a retailer website (for example, let's say you click a link on Rakuten.com to go to Macys.com) and when you make a purchase at that retailer, the retailer gives a commission to the portal (so when you buy an item from Macy's, Rakuten gets a commission). The idea of a shopping portal is that the portal passes on part of that commission to you (Rakuten gets paid by Macy's and then gives some of that to you).
The problem with browser extensions is that they will often shoot out a pop-up during the checkout process asking if you want to apply a couple or get cash back. You may have already clicked through a shopping portal with a great payout rate, but when you click on that message from a browser extension saying "try this coupon code", the extension may "steal" the click from your intended shopping portal. In other words, instead of your intended shopping portal receiving the credit / commission for sending you to the retailer to check out, the browser extension that you clicked on during the checkout process will get the commission — and then the portal where you clicked in the first place won't get a commission and therefore won't be able to pay you your rewards. For years, I avoided browser extensions like the plague. To be clear, I'm not saying that Capital One Shopping will "steal" your click, I'm just explaining the general rationale behind not installing a browser extension in a browser where I often shop through portals.
But earlier this year, we started getting reports of really interesting targeted shopping offers via Capital One Shopping after installing the browser extension. Sure enough, Greg was able to replicate that with offers like 18% cash back at IHG and 24% cash back at GiftCards.com.
The pattern seems to be that those who install the browser extension often begin receiving offers via email for increased cash back at some of the stores they have recently visited.
I initially installed the Capital One Shopping browser extension in Microsoft Edge, a browser I don't use often (I didn't really want to share my entire browsing history with Capital One). However, I don't know whether I wasn't browsing enough in Edge or Capital One just wasn't effectively gathering the data it needed, but I didn't receive any targeted offers when I had the extension installed in Edge. I later installed the browser extension in Chrome and soon thereafter, I began receiving offers for the stores I'd visited in that Chrome browser after installing it. (Side note: Chrome allows for setting up multiple profiles, so I have the extension installed under one Chrome profile, but not others — this helps me avoid the situation of a click being "stolen" as mentioned above since I am basically only using that Chrome profile to click around at stores where I hope to be targeted for increased cash back. I do my actual portal shopping under a different Chrome profile).
Soon after having installed the extension, I received an offer to get 30% cash back at Lenovo on a specific laptop or two that I had clicked on / put in my cart (but not bought) / etc.
Over the coming days, I continued to get offers like that one, where the email preview in Gmail noted 30% back, with pictures of various laptops I had clicked upon during my shopping trip and showing the rewards I don't think it is necessary to buy the item(s) shown in the email (I have cash back pending on a second item from my shopping cart that wasn't in one of these emails). After a couple of days, I clicked the link in the email and placed an order at Lenovo. Within a couple of says, I got an email confirming that my order tracked and I saw it in my order history on Capital One Shopping.
In my case, the "Exclusive Deals" section within the Capital One Shopping app also began showing 30% cash back at Lenovo for a few days. I think this was entirely thanks to having installed the Capital One Shopping browser extension.
A small note that may help those new to this: when I initially received the email for 30% back at Lenovo, the desktop browser extension was not reflecting the 30% rate (it showed 1.5% back at the time). I opened my email in the browser where I have the Capital One Shopping extension installed and I clicked through the link in my email that said "activate" and that took me to Lenovo.com and I made my purchase without having clicked anything else from Capital One and it indeed tracked at 30% back. A few days later, the browser extension pop-up began showing 30% back at Lenovo for me. I placed a second order and hit "activate" on the 30% back pop-up during the checkout process – I expect that works the same. I do see that purchase in my history. We don't know how long the "activate" link in the email will continue to work for 30% back, but if you have additional purchases to make it might be worth trying that link again in the future.
Greg has noted receiving similar offers for increased cash back like 24% back at GiftCards.com and we've heard of offers in the 18-30% back range at Dell and IHG and more. Offers like these can be huge if you have big purchased to make.
The big story is Capital One Shopping in all three of its formats covered above. Unfortunately, adding confusion is the fact that Capital One also has targeted shopping portal-esque offers for cardholders as well . . .
Capital One Offers for cardholders
Long ago, I wrote a post about what I call "Capital One Offers". These offers are found within a Capital One credit card login and are totally separate from Capital One Shopping. It's not at all related or the same thing even though they look similar.
I call these Capital One Offers both intentionally and with some hesitation. I'm using that term in part because Capital One calls them Capital One Offers (see the top left in the screen shot below) and in part to sort of mentally associate them with Amex Offers and Chase Offers only in the sense that these are only for cardholders.
You find these offers on the card page for your Capital One credit card(s) when logged in to your Capital One credit card account. My hesitation with the moniker "Capital One Offers" is that unlike Chase and Amex, Capital One Offers are not card-linked. Instead, these offers work similarly to a shopping portal in that you need to click through the links in the Capital One Offers section to earn the advertised cash back.
However, a huge difference between these offers and most shopping portals is that you do need to use your associated Capital One card for Capital One Offers. Whereas you don't need an American Airlines credit card to shop through American Airlines eShopping and earn American Airlines miles, you do need to use your Capital One card when using the Capital One Offers found within your credit card account. That's because these offers only pay out via statement credit on the associated card. In my experience, I have not earned rewards when using a credit card other than the Capital One card where I found the associated offer. I have had these offers work and post cash back, but it has taken a looooong time and there is no indication that any purchase has tracked.
Another key difference is the existence of a rewards cap: Capital One credit card holders are limited to earning a maximum of $1K every 3 billing cycles from Capital One Offers. Capital One Shopping does not have a similar limit to my knowledge (we've had reports in Frequent Miler Insiders of people having earned much more).
To add more confusion, the cash back rates you'll see in Capital One Offers sometimes vary from those you'll see via Capital One Shopping. For instance, when the Capital One Shopping website and app recently offered 6-8% cash back at GiftCards.com, I did not have those offers in Capital One Shopping. However, I did have an offer for 6% back at GiftCards.com in my Capital One Offers on my Venture card. That offer would require clicking the link in Capital One Offers and using my Venture card to check out.
I don't pay as much attention to Capital One Offers these days thanks to great targeted offers from the Capital One Shopping browser extension, but my experience with GiftCards.com is a good reminder that if you do have a Capital One credit card, it's worth checking the rates under your login from time to time.
Capital One Travel Offers
I recently reported yet another way to get rewarded through Capital One — Capital One Travel Offers. We don't yet know much about these, but when my wife logged in to the Capital One Travel website recently, she saw an offer to get money back on flights to Canada from specific US states. This offer seems to be targeted, but Capital One has created a section of the Capital One Travel site for these types of offers, so I won't be surprised if we see more of these.
The Capital One Travel Offer appeared when she logged in and it reflects automatically during checkout — no need to "sync" or "activate" it, so this is the simplest form of Capital One shopping money back.
Stacking opportunities
As with any shopping portal, Capital One Shopping offers great stacking opportunities. Unfortunately, stacking opportunities are not ripe for Capital One Offers.
That's because Capital One Shopping functions like any other shopping portal: simply click through the Capital One Shopping portal and use the credit card of your choice at checkout. This means you could easily use a credit card at checkout that has a card-linked offer like an Amex Offer or Chase Offer or a card connected to a third-party app like Dosh to earn even more rewards on top of those offered by Capital One. This can be huge when you get the big targeted offers, particularly at retailers like Dell where you may be able to stack with an Amex Offer and/or annual credit card statement credit benefit.
However, there are very limited stacking opportunity for the offers within a Capital One credit card account since those offers require using your associated Capital One card to check out at the merchant in question. You could still potentially stack with card-linked programs like Dosh or other card-linked programs, but you're out of luck in trying to stack offers from within your Capital One account with things like Amex Offers since I don't believe there is any way to trigger the Capital One statement credit without a corresponding charge from the merchant when you're using Capital One Offers.
Stuff to know about Capital One Shopping
Backing up to Capital One Shopping (the portal / app / browser extension), here are a couple of key things to know:
Capital One Shopping usually sends an email when cash back is pending. In my limited experience, this email comes a few days after purchase, though I imagine this is highly variable. Don't expect a same-day or next-day confirmation like with a portal like Rakuten.
I am not aware of a clear limit on rewards, but you should check the fine print on any targeted offer. For example, my Lenovo offer terms said that I could earn no more than $500 cash back per order and that orders deemed to be for resale purposes (they say more than 5 of the same unit) will not be eligible for cash back. However, I believe that the offer can be repeated. I'm not sure where the limit lies.
We don't know how long "activate" links from those targeted email offers received based on the browser extension will continue to work for increased cash back. For example, my Lenovo offer didn't have a clear end date. The "Exclusive Offers" section of my app no longer shows 30% back, so one might assume that I would no longer earn 30% back even if clicking through the email.
Bottom line
Capital One offers a range of different ways to earn cash back — some designed for cardholders, but the best of which are open to anyone at all. If you have been ignoring Capital One Shopping because you don't have a Capital One card, that's a mistake — this has certainly been one of the most interesting shopping portals in memory given the huge targeted offers. But that's not the only place to check for offers — make sure you're looking at the entire array of ways to earn cash back with Capital One.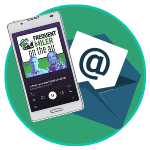 Want to learn more about miles and points?
Subscribe to email updates
 or check out 
our podcast
 on your favorite podcast platform.