Southwest has finally announced how they are handling expiring travel funds in light of the COVID-19 pandemic and it is as good as could be expected: if you have unused travel funds that have expired or will expire between March 1, 2020 and May 31, 2020 will now expire June 30, 2021. Additionally, any new travel funds created as a result of a cancellation between March 1 – May 30, 2021 will also expire June 30, 2021. That's great news.
Great news, but a little patience required
Many customers have been frustrated over the past week or two about expiring travel funds that were about to go unused. I've urged patience on stuff like this because the travel industry is obviously facing a completely unprecedented situation that is causing numerous decisions to need to be made each day — and even when decisions are made on things like this, it has to take time to create the technology solutions to implement them and then to get the information & training out to hundreds or thousands of employees.
Indeed in this case, Southwest has expressly said that they are going to need some more time to solve the technology end of this one, so they ask for your patience as they work on getting these funds extended. From their statement:
It will take our Technology Teams a few weeks to make these changes to the expiration date of the funds, and we appreciate your patience while our Teams work quickly to make this happen. This gesture of goodwill gives Customers an additional year to use their funds and take the same trip next year as they were planning to take this year.
It still sounds like everyone will get more than a year to use their funds, which is a generous solution indeed.
Unfortunate policy on flights canceled due to bans / closures
One slight disappointment in my opinion is the way that Southwest is handling flights that are canceled due to airports being closed or travel bans put in place:
If we are forced to cancel a flight because airports are closed or if travel bans are put into place due to the extraordinary environment and response to the COVID-19 pandemic, we will work with each Customer to book flights at a later time or issue a travel credit for the value of the ticket. The only compensation we will offer in these instances—for non-refundable Wanna Get Away tickets—are Residual Travel Funds. These cancellations are not eligible for a cash refund. Current examples of where this policy applies are Grand Cayman, Aruba, the Dominican Republic, and Costa Rica—however, this list is likely to grow.
I think it's a shame that customers can't get a refund if Southwest can't provide the service the customer paid for. While Southwest is generously offering more than a year to use the funds, I think it's a shame that they won't offer refunds if they have to cancel your flight. I certainly understand that Southwest isn't at fault here, but refusing to refund your money would be like if Best Buy had a TV on sale and an earthquake caused a fire that burnt down their TV warehouse and they only offered you a Best Buy store credit that you had to use within a year rather than your money back. While Best Buy may not be at fault for being unable to fulfill your order, it doesn't make sense that you wouldn't get a refund when they couldn't deliver the product.
Again, Southwest is doing better than most competitors with this solution — I'd just rather see them offer cash refunds if they are unable to deliver the flight that you paid for. Nobody knows when travel will return to normal and some folks will be quicker to pick back up and go than others.
Bottom line
Southwest is unsurprisingly handling expiring travel credits in a very customer-friendly way. Further, for those canceling upcoming plans in the near future, a travel credit will be issued that is valid for even more than a year from the date of booking. That's great news. Unfortunately, if Southwest is unable to operate your flight due to closures or bans, you'll only get a Southwest credit. While not the worst policy in the industry right now, neither is it a perfect solution. Still, with airlines likely to really struggle over the coming months, maybe it's the best we can expect.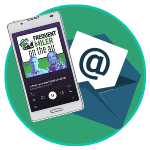 Want to learn more about miles and points?
Subscribe to email updates
 or check out 
our podcast
 on your favorite podcast platform.