After staying three nights in Bath at The Gainsborough Bath Spa, my wife and I headed down to Cornwall for another three nights. We booked a stay at the St Mawes Hotel, a boutique hotel with only seven bedrooms on the water in the cute seaside town of St Mawes in Cornwall, England.
The St Mawes Hotel is part of Mr & Mrs Smith, a collection of boutique properties that IHG has had a partnership with since 2019. That meant we were able to book our stay using a mix of IHG One Rewards free night certificates and points.
It's a lovely hotel with excellent service and is in a fantastic location. Considering it's such a small property, it has an extremely unusual amenity that's available for both guests and any other members of the public – a 25 seater cinema.
The St Mawes Hotel Bottom Line Review
I was hoping to use points or free night certificates for our stay in Cornwall, but there aren't many chain hotels there outside of Plymouth or Exeter and Torquay in nearby Devon.
I was therefore pleased when I saw that IHG listed a number of Mr & Mrs Smith properties in Cornwall and one in Dartmoor National Park in Devon.
The tricky thing was finding award availability. We were visiting mid-August which is prime summer holiday season in the UK because kids only get 6 weeks off school in the summer and so that's when everyone goes on vacation. By rearranging our Bath plans – we'd originally planned to visit Cornwall first and then visit Bath – we were able to find three nights of award availability at The St Mawes Hotel.
Seeing as IHG One Rewards has moved to dynamic award pricing, booking an award stay at the St Mawes Hotel during the height of summer was a bit more expensive than it would be at other times of the year. If you decide to stay there, be sure to check the cancellation policy. This was our first stay at a Mr & Mrs Smith property and so I don't know if this is their standard cancellation policy, but we had to cancel our award stay more than 30 days out if we didn't want to be charged. That has the potential to be very costly if your plans are subject to change which is why it's worth being aware of that stipulation as cancellation policies for award nights aren't usually that restrictive.
Shae and I enjoyed our stay at The St Mawes Hotel and would recommend it for anyone looking for a boutique experience in an English seaside town. We booked two of our nights using IHG One Rewards points which we'd bought for 0.5cpp, so the cost for our stay was a little higher than we'd normally pay in (effective) cash (more about that in a moment), but dynamic pricing means that award nights outside of prime summer season can be covered fully with IHG free night certificates. If you have free night certificates from IHG Premier credit cards, those can be topped up with points if the award price is more than 40,000 points.
Points Price: As mentioned earlier, IHG One Rewards has dynamic award pricing which means the number of points required for a stay at The St Mawes hotel can vary. For the three nights we booked it cost 50,000 points per night. For the first of those nights we redeemed a free night certificate from my wife's IHG Premier card; that covered us up to 40,000 points, so we redeemed 10,000 points on top. The other two nights we paid for with points which we'd bought for 0.5cpp during Daily Getaways last year, so in effect those 50,000 point nights cost us $250 per night.
Our net cost will be a little lower though. Shae also has the IHG Select card which is no longer available for new applicants. That gives a 10% points rebate on award stays, so we'll get back 1,000 points for the first night and 5,000 points for each of the next two nights, thereby saving us 11,000 points overall, or $55 based on what we paid for the points.
If you can find four consecutive nights of award availability and have an IHG Premier or Traveler credit card, you'll get the fourth night free which can make a stay here even better value. Note that the fourth night free benefit only works on stays booked entirely with points; I therefore couldn't add on what would've been a free night to the end of our three night stay because the first of those nights was booked with a free night certificate.
Cash Price: This can vary depending on what time of year and what days of the week you stay, but prices seem to be fairly high no matter when you visit. We stayed from Monday to Thursday in mid-August and the cash price was ~$333 per night. A midweek stay in November or December is pricing out at ~$300 per night, while a weekend stay in December is surprisingly cheaper at ~$265 per night seeing as I would've thought weekend stays would be priced higher than midweek stays there.
Points Value: Slightly better than average. Redeeming 50,000 points rather than paying $333 per night meant we got 0.66cpp of value by using points. That means we came out ahead given we paid 0.5cpp for them. The 10% points rebate we'll get improves the value to 0.73cpp.
Resort or Destination Fee: None.
Parking: The property is a small hotel on a narrow street, so they don't have their own parking lot. You can temporarily park outside (provided you don't park on double yellow lines) to unload any luggage you have.
There's a parking lot nearby which I think costs £8 (~$9.36) per day based on the note I made on my hotel tracking spreadsheet ahead of our stay. When asking about parking when checking in though, they said there was a space available at their sister hotel – Idle Rocks – which is only a 2-3 minute walk away. They gave me a laminated sheet to put on our dashboard authorizing us to park there, so we were able to leave our car there for the duration of our stay.
We were extremely fortunate with this and not only because it meant we got free parking. The parking space available to us was tiny and was right up against the wall of the hotel. Thankfully we'd rented a Smart car on Turo as that was pretty much the only car that would fit inside that space.
Room: The hotel has a total of seven rooms and we were given a Village Room which seems to be the base room type. Our room had a lovely seaside and nautical feel despite the fact that it didn't have nautical paraphernalia all over the walls.
There was a window seat along with a couple of padded chairs and a desk with a third chair. The room's closet contained an electric kettle and Nespresso machine.
The bathroom had a deep bathtub with a shower. Although the shower door only went about 1/3 of the way across the bath, the shower didn't spray all over the bathroom floor which we appreciated. The shower itself was amazing as it had excellent water pressure and so was very refreshing. There were large bottles of Aromatherapy Associates toiletries along the side of the bath.
The room wasn't perfect though. The hotel doesn't provide guests with a mini fridge or wash cloths which are slightly strange omissions because there's space for the former in the closet and I would have expected the latter to be provided in a $300 per night hotel.
There's also no air conditioning which can prove to be an issue in the summer. The first night of our stay was during a heatwave in the UK and our only slight respite was having the window open. That didn't provide much in the way of a breeze though and having the window open meant we could hear all the people in the street below both in the night and the morning. Thankfully the heatwave broke the next day and so the heat wasn't as much of an issue, but we still had to keep the window open and thus still heard all the noise.
Pet Policy: The St Mawes Hotel does allow pets in their Village Rooms. We had to leave our pup with a pet sitter in the US, so she sadly wasn't able to join us on this trip. The hotel charges a £30 (~$35) pet fee per stay (rather than per night) which is very reasonable.
Dogs are also allowed to join you at your table if eating and/or drinking in the Lower Deck bar and restaurant.
Housekeeping: This was a little bit goofy on our first morning. We got fish and chips for dinner on our first night from a place around the corner from our hotel. The bedroom only had a small wastepaper basket for trash, so we left the remains of our dinner in the fish and chips boxes on the room's desk along with the empty bottle of prosecco we'd received for our welcome amenity. When housekeeping came the next day, they emptied the wastepaper basket but left the empty bottle and the boxes with the uneaten fish and chips on the desk, despite replacing the complimentary bottles of water on the desk right next to them – maybe they thought we'd want to eat day-old room temperature battered cod?!. The next day we moved the wastepaper basket to the room's entrance and placed the boxes of uneaten food next to it and they did get removed.
Other than that though, housekeeping service was good and it was provided every day. They also provided two glass bottles of still water and two bottles of sparkling water every day.
Something else I just remembered while looking through photos from our stay is that housekeeping took our cue regarding bedding without us having to ask. There was no top sheet and the duvet was very warm on our first night, so we pulled the duvet out of its cover and only used its cover. Rather than putting the duvet back in its cover the next morning, housekeeping simply made our bed with the cover and folded up the duvet nicely; we appreciated that because it meant we didn't have to go through the hassle of removing the duvet from its cover again before going to bed.
Turndown service: None.
Internet: This is complimentary for all guests and was a good speed during our stay.
Dining: Complimentary breakfast is included for all guests. There's a small table with some buffet items, plus you can order a cooked breakfast from their menu.
The hotel has the Lower Deck bar downstairs and the Upper Deck restaurant upstairs. The restaurant upstairs is beautiful with larger tables inside and a few tables for two people on the balcony overlooking the water as well. It's a popular place for hotel guests, locals and tourists to eat, so it's worth making dinner reservations ahead of time.
We ate in the restaurant on our final night and the food was good. Shae and I also had a drink out on the balcony one afternoon which is a lovely spot to sit and relax while looking out over the water.
Spa: No
Fitness Room: No. However, St Mawes is a great town to walk around, plus there are water activities like row boats, paddle boarding, etc. you can do pretty much right outside the hotel if you'd like some kind of activity.
Pool: No, although you can go swimming at the nearby beach if you're willing to brave the cold seaside water.
Other Notable Amenities: I wanted to include this additional section because the St Mawes Hotel has an extremely fun and unexpected amenity which was something that sold us on a stay at their property. Despite only having seven bedrooms in the hotel, they have a 25 seater Hidden Cinema. On our final night Shae and I watched Chicago there as that's what was scheduled, but you could probably ask to watch a movie of your choosing as it looked like they were choosing their movies from Netflix or some kind of other streaming service.
There's kettle corn that's complimentary and small tubs of ice cream for sale for £2.
Welcome Amenities: There was a bottle of prosecco waiting for us in our room when we arrived. The St Mawes Hotel also gives guests the choice of an additional welcome amenity – either two tickets for the Hidden Cinema or two tickets for the Lost Gardens of Heligan which is about 40 minutes northeast of St Mawes.
Service: Service at the hotel was very good. Checking in consisted of going to one of the servers at the Lower Deck bar, telling them our name and that was it. No forms to sign, no cards to swipe, etc. The person checking us in simply got our room key and showed us to our room.
All of the staff members in the restaurant and bar were always very friendly, helpful and professional. Speaking as a Brit, service in the UK isn't always great, but everyone working at the St Mawes Hotel was excellent at their job.
Check-out: The checkout process was a little confusing. Due to not having to provide a credit card on arrival, we had to pay for dinner and drinks charges to our room when checking out. When checking our bill, there seemed to be room rate charges on there which shouldn't have been there due to us booking with a mix of free night certificates and points. However, upon further inspection it seems like the amount that the hotel gets reimbursed by IHG was listed as the room rate with a corresponding credit at the bottom of the bill removing that charge, thereby meaning we only had to pay for our food and drink.
Location: Excellent. St Mawes is such a cute little seaside town, so much so that we decided to skip the plans we had further afield one day in order to enjoy spending time in St Mawes itself.
St Mawes Castle is a 10 minute walk up the road and is definitely worth a visit. If you do visit the castle and are visiting from outside the UK, be sure to check out the English Heritage Overseas Visitors Pass. As an overseas visitor you can buy a 9 day or 16 day pass which provides access to more than 100 locations run by English Heritage which includes St Mawes Castle, Stonehenge and many more places. If you'd be visiting three or more eligible locations, there's a good chance the pass would save you money.
If you want to explore a little further afield, there's a small passenger ferry you can take from St Mawes to the larger town of Falmouth that takes 20 minutes.
Elite Benefits: None. Although you can book stays at the St Mawes Hotel and other Mr & Mrs Smith properties using IHG One Rewards points, they don't participate fully in the loyalty program. Having said that, the hotel itself did provide things that might be considered elite benefits elsewhere such as complimentary breakfast, a bottle of prosecco, etc.
Would I stay again? If we were to return to St Mawes in the future, we'd absolutely stay at the St Mawes Hotel again. Now that we've gotten to experience a Mr & Mrs Smith property though, I'd be interested in staying at some of the other Mr & Mrs Smith hotels in the southwest of England like the one at Bovey Castle in Dartmoor National Park and the property at Three Mile Beach in St Ives, Cornwall.
Pros:

Service – Service was very good throughout our stay, with all staff members being genuinely warm, friendly and professional without being at all snooty.
Welcome amenities – Despite not being eligible for elite benefits, having free cooked breakfast, a bottle of prosecco and free tickets to either their Hidden Cinema or the Lost Gardens of Heligan are nice add-on benefits that enhance your stay at no extra cost to you.
Location – The hotel is in the center of things and you can walk to anywhere you need to get to in St Mawes.
Decor – The entire hotel is beautifully decorated. It has a quaint seaside theme without looking like they've bought every seaside-themed item they could find and stuffed it in the hotel.

Cons:

Award availability – With only seven bedrooms, it can be hard to find award availability.
Lack of air conditioning – If you stay there during a heatwave in the summer, your room might get a little toasty. Shae and I aren't people who care about road noise from our room, but it was a little different at this hotel because our window was literally right above a side street and so other tourists could get loud at times. That didn't matter to us when in our room during the day, but it did get noisy at times when trying to sleep.
Photos & Captions Follow: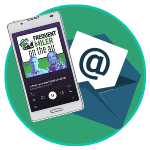 Want to learn more about miles and points?
Subscribe to email updates
 or check out 
our podcast
 on your favorite podcast platform.