My wife and I are currently spending a month in Europe and moving around quite a bit. Having visited my family for a couple of days, we made our way down to Bath, England for three nights.
Seeing as this encompassed my wife's birthday, we treated ourselves to a stay at The Gainsborough Bath Spa, a luxury hotel in the center of Bath. While cash rates were far beyond what we'd have paid for a stay there (particularly high because of it being the summer holidays in the UK), we were able to use points because it's a Small Luxury Hotels of the World property and so is bookable with World of Hyatt points.
Overall, I wasn't blown away by the property, but Shae and I did have a nice stay and the hotel has a unique feature that you won't find in any other hotels in Bath, nor at most hotels in the rest of the world, which makes it worth booking a stay there regardless. The service wasn't what I'd expect from a five star hotel, but we'd be happy to stay there again if – but more likely when – we return to Bath.
The Gainsborough Bath Spa Bottom Line Review
The hotel is a boutique property which is larger than it initially appeared as it has 99 rooms. We booked a Deluxe Room with points and I don't believe we received a one category upgrade, but I wouldn't be surprised if the hotel was fully booked during our stay.
The hotel's key feature is its spa, but it's not just any spa. All guests at the hotel receive complimentary access to its naturally-heated thermal pools – the only hotel in Bath with pools heated directly in that way. It's a special and unique experience; I heard someone say that it used to be possible for non-guests to pay to use the pools, but that currently only hotel guests are provided access. You can book a three hour time slot every day of your stay to soak in the waters of their three different pools, use their sauna, roll lavender ice over yourself, etc., all of which is complimentary; there are other paid-for spa treatments available too.
Seeing as the property is part of SLH, Hyatt Globalists don't receive any elite benefits. However, SLH's relationship means that if you book via Hyatt – whether paying cash or with points – you do receive some benefits like complimentary breakfast, a one room upgrade (based on availability), late checkout (not guaranteed) and more.
We had a problem with our air conditioning on the first night which wasn't fun seeing as the UK was enduring another heatwave, but that eventually got fixed. Housekeeping service turned out to be non-existent during our stay despite the fact that they should've come each day.
My wife and I loved Bath when we visited for our 5th anniversary when we still lived in the UK before moving back to the US, so we weren't sure when returning this year if it would live up to our memories of it. It turns out that we loved Bath even more than before and that was partly due to our experience at The Gainsborough Bath Spa because getting to walk from your room in your bath robe straight to a thermal pool was incredible.
Here's a breakdown of everything else you need to know.
Points Price: The Gainsborough Bath Spa is a category 6 property with World of Hyatt which means that it costs 21,000, 25,000 or 29,000 points per night depending on if you're booking off-peak, standard or peak dates respectively. The first night of our stay (Thursday) was off-peak, while our second and third nights (Friday and Saturday) were peak. That meant we redeemed a total of 79,000 points for our stay.
Cash Price: This can vary widely depending on when you visit and what days of the week you stay. Our three night stay in mid-August – prime holiday season in the UK – would've cost $453.71. When checking a random three night midweek stay in October, prices were closer to $300 per night and I wouldn't be surprised if prices were even lower from November to February.
If you'd like to book a suite with cash, keep an eye out for a 'World of Hyatt Suites' rate. For example, a King Suite listed under the Best Available Rate was showing as $587 per night, but clicking the Suites rate showed a price of $470 per night for that same suite.
Points Value: Not spectacular. For our dates we got 1.73cpp of value which is good but not amazing. For cheaper stays, the value will likely be worse. Depending on the cash versus points cost of your dates, you might do better to take advantage of Pay Yourself Back and use that money to book a paid stay rather than transferring Ultimate Rewards directly to Hyatt. That could save you Ultimate Rewards while earning Hyatt points on your stay.
Resort or Destination Fee: None
Parking: Their website lists valet parking as being available for £38 (~$45), but note that this won't be complimentary for Globalist members. There are a couple of paid public parking lots nearby: Southgate Car Park (12 Southgate Street, Bath, BA1 1AQ) and Avon Street Car Park (Avon Street, Bath, BA1 1UF) and those are open 24 hours. The hotel has a drop-off area outside the hotel to unload your luggage, but the road is quite narrow. We'd rented a Smart car on Turo and so that wasn't a problem for us, but if you're driving an SUV then it'll feel much tighter down there when other cars are around.
Room: The base room bookable with points is a Deluxe room which is 25 sq m (about 270 sq ft). It's therefore a little cozy, but didn't feel too cramped. There's a queen bed, air conditioning (not always a given in UK hotels, particularly older properties like this), a complimentary mini bar with sodas, water and beer and both a Nespresso machine and electric kettle. Next to the bed was an armchair and there was also a desk area with a chair in case you need to work.
I wasn't a huge fan of the bed as it was a little soft for my liking and the pillows weren't my favorite, but that's just a matter of preference. Laugh at me if you want, but Hyatt Place beds are my sweet spot.
The bathroom had a bathtub with a shower. As is often the case with luxury properties, the shower guard only went halfway across the tub and so the floor got soaked when showering. The shower itself was lovely though – the water pressure was very strong, so showering was nice and refreshing.
When arriving, our room was extremely hot (80°F). We'd been shown to our room by the front desk agent and she tried turning the temperature down and told us to let her know if it didn't get cooler. It didn't, so we let them know before heading out. When returning it was even warmer (84°F). We therefore had to sleep with the windows and curtains open which helped a little, but not much. This sadly also meant we got woken up early the next morning when road construction started first thing right outside our window.
Maintenance came twice the next day to try to fix the problem. It turned out that all they needed to do was to replace the A/C filter and our room started cooling down immediately. We weren't the only guests with this issue as another guy was complaining about 80+ temps in his room.
Pet Policy: No pets allowed.
Housekeeping: We didn't receive any which was a bit of a service flaw. On our first morning we'd left the Do Not Disturb sign on our door until about 11am. When returning that evening housekeeping hadn't attended to our room which was surprising.
The next day we were out earlier in the morning and returned at about 3pm. Housekeeping was working on the room next to ours but hadn't been to our room yet. As a result, we decided to just hang the Do Not Disturb sign up, but it was disappointing that a luxury hotel didn't service our room at all during our stay given the ample opportunity for them to do that.
Turndown service: None.
Internet: This is complimentary for all guests and was a good speed during our stay.
Dining: The hotel has a room where breakfast is served and in theory has a restaurant too. The restaurant was closed during our stay, but we were advised that the Canvas Room had some kind of light food that could be ordered until 8pm. We ate out every night and so didn't get a chance to check that out.
There's also The Gainsborough Bar where you can order drinks.
With regards to breakfast, if you make your reservation via Hyatt then you get complimentary breakfast. This includes access to a small buffet area, as well as the choice of a Continental, American or Full English Breakfast each morning for two people per room.
The hotel emailed ahead of our stay asking us to pick which time slot we'd like for breakfast. They were able to accommodate our 10am request for a couple of mornings, but that slot was booked for our second morning and so we got the 9:30am slot instead.
Spa: Yes. There are paid treatments available, but guests have access to the pools and sauna for three hours per day for each day of your stay. The time slots are 9am-12pm, 12pm-3pm, 3pm-6pm and 6pm-9pm. You have to book your time slot in advance; I think our first day's slot was booked via an online form at the same time as making our breakfast time reservations. The spa visits for our second and third days were booked during our stay as we were fairly flexible, but if you need specific time slots due to other plans, it'd be worth contacting the hotel ahead of time.
The spa doesn't allow phones in the pool and spa area which is understandable. While this was a little disappointing because it meant I couldn't get any good photos of the spa area, at least it meant no guests had the chance to be obnoxious by talking loudly on their phones, watching videos, being all Instagrammy, etc.
For our final day's session, we were able to make use of it in the morning before checking out which was a nice option.
Fitness Room: There is one, but I didn't realize until our last day and didn't have time to take a photo of it.
Pool: Yes, there are three pools. There are two smaller thermal pools – one with warm water and one with even warmer water – as well as a larger pool. The larger pool has a lot of seating areas in the pool with jets beneath about nine of them, as well as two sets of two neck massagers (think powerful jets of water coming down a few feet above your head).
There's an area off to the side of the large pool with the sauna, an ice room, bath towels and a mini fridge with bottles of water and cold face towels. Just above the mini fridge is a machine stirring hot chocolate which contains a hint of cayenne, cinnamon and cardamom. They have small paper cups to pour out a little shot of it – this must be tried if you stay at The Gainsborough Bath Spa. It was the best hot chocolate I've ever had; if it wasn't such a fancy place and the hot chocolate wasn't as hot as it was, I would've happily pulled the machine closer to the edge, stuck my head below and chugged the entire thing. Forget 3 Cards, 3 Continents – cayenne, cinnamon and cardamom are apparently the ultimate 3 Cs.
Service: While the service we received wasn't bad, it also wasn't really what I would've expected from a five star luxury property either. We had to contact the front desk multiple times before our air conditioning was finally fixed which was as simple a solution as them changing the air filter.
Housekeeping didn't come on either day of our stay despite us leaving our room for 5-6 hours each day.
Due to the lack of housekeeping, we had to request that more toilet paper be brought to our room. When a guest requests toilet paper, I'd have thought that would be treated on a more urgent basis, but we had to call again later on as it wasn't brought to our room.
Location: Fantastic! Bath isn't a particularly huge city, but the hotel is in a great spot. It's down a quiet side street (well, quiet when there's not any construction going on), but it's within a 5-15 minute walk of most places you might want to visit in Bath.
Hyatt Elite Benefits: None as such. The hotel is part of SLH which doesn't offer elite benefits when it comes to Discoverist, Explorist or Globalist members. However, SLH does offer people who book via Hyatt the following benefits:

Complimentary continental breakfast – We were able to get full English breakfasts rather than having to choose the continental option.
Complimentary Wi-Fi
Early check-in (based on availability at check-in) – Shae and I stopped at Stonehenge after picking up our Turo, so we didn't arrive until early evening and so didn't need to check in early.
Late check out (based on availability at check-out) – Check-out is at 11am and we'd hoped to get a late checkout so that we could take our time before heading down to Devon for the night. They were able to offer a late checkout, but only until 12pm.
One category room upgrade (based on availability at check-in) – I don't think we received an upgrade, but I didn't ask about one either when checking in.

Would I stay again? Absolutely. While we had some problems like air conditioning that didn't work for 24 hours and not-great service, it was still a very nice hotel in a great location and the amazing amenity of naturally-heated thermal pools. It's that latter experience that makes a stay at The Gainsborough Bath Spa worthwhile, otherwise it wouldn't be worth the high cash or points cost in my opinion.
Pros:

The spa! – Complimentary access to the three thermal pools, sauna, etc. for up to three hours per day is an awesome amenity to have. Your alternative is to pay $45-$50 per person for a two hour session at the Thermae Spa next door, so a stay at The Gainsborough Bath Spa can save you up to $100 per day versus that alternative.
Just as a side note, the Thermae Spa has a rooftop thermal pool that overlooks the city, so you might enjoy visiting there during a visit to Bath. We got to enjoy it when visiting back in 2009, so it wasn't a priority for us during this latest visit seeing as we had spa access at the hotel.
Brand Explorer – If you've never stayed at an SLH property, this would get you another brand on Hyatt's Brand Explorer which puts you closer to a category 1-4 free night certificate. Update: SLH isn't an eligible brand for Hyatt's Brand Explorer.
Location – You can walk pretty much anywhere you need to in Bath.
Free breakfast for everyone regardless of status – Provided you book via Hyatt.

Cons:

SLH property, so no status benefits – That means you can't use suite upgrade awards to lock in a suite ahead of time, there's no free parking, etc.
Service – Everyone at the hotel was friendly, but service levels weren't what I would've expected and I'm not someone with high expectations.
Photos & Captions Follow: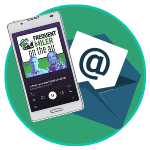 Want to learn more about miles and points?
Subscribe to email updates
 or check out 
our podcast
 on your favorite podcast platform.