How to buy Disney tickets with Capital One miles, a Jamaican resort offering a psychedelic wellness plan, a new St Regis tries to bilk elite members' breakfast and Emirates getting sued…for bad business class. All that and more in this week's Saturday Selection, our weekly round-up of interesting tidbits from around the interwebs (links to each article are embedded in the titles).
Omelets aren't the only thing that have mushrooms at the Rockhouse Hotel in Negril, Jamaica. This lovely-looking resort offers several different "wellness" amenities: free yoga, meditation, organic garden, etc. One of their classes, the guided sound baths, now has an interesting optional enhancement, where you can add in a chocolate bar that's infused with a local strain of psilocybin (the active compound in magic mushrooms). Evidently, with psychedelics, it can be quite immersive. One guest said that the two-hour class was the best eight hours of their whole weekend.
We can all get a little jaded after a few business class flights, becoming numb to the magic of lie-flat seats and starting to compare the relative pluses and minuses of amenities, catering and the thread count of duvets ("what, no pre-flight champagne?!?").  One Australian man's frustration went even further. The 20yo owner of a wholesale energy trading firm was so disappointed with his Emirates business class experience that he's suing the airline: "They advertise this fancy product…and this plane I got on was absolutely disgusting." His flight cost ~$3200, but he's suing Emirates for $5,000 to compensate for the pain and suffering of being subjected to its poor front-cabin product for multiple hours.
I honestly wasn't sure what was more noteworthy: that Emirates was being sued or that there's a 20-year-old guy out there that owns an energy trading firm and flies paid Emirates business 20-30 times per year.
Disney's never been cheap, but over the last 10-15 years, it's been causing an increasing amount of damage to visitor's wallets. A family of four now spends an average of $6,000-$8,000 for a five-night vacation with Mickey and Minnie. There's lots of advice out there about how to "hack" the cost of a visit to the Magic Kingdom and Thrifty Traveler goes through the details of a simple one: using Capital One Miles to pay for tickets. In reality, it's just buying the tickets through a provider that codes as travel, thus allowing you to use C1 Miles at 1 cent each to erase the charge. While some folks will understandably quibble with using the miles for such a low-value redemption, it's still a good reminder that it's even possible to do in the first place.
One of the most labyrnthine organizational flow-charts in the world is the one that describes which Marriott properties provide free breakfast for elite members, which provide daily food and beverage credit and which politely tell you to pound sand. St Regis, occupying the ostensible pinnacle of Marriott luxury, is supposed to be on the free side of Team Bonvoy Breakfast. The newly-opened St Regis Chicago had other ideas. Anthony at The Bulkhead Seat stayed at the property and was told that elite members didn't get breakfast there because the restaurant was operated by a third party (despite the fact that such arrangements are common at many St Regis locations). Anthony wasn't the only elite member that noticed, and the hotel was bombarded by negative reviews (some fake), causing the Trip Advisor rating of the hotel to briefly dip below 2 stars. Luckily, the Bring Back Bonvoy Breakfast campaign worked and the property was able to navigate the complicated legal hurdles that come with ensuring the in-house restaurant provide eggs for elite members.
Plastiq was founded in 2012 with the then-novel goal of letting you use a credit card to pay bills that can't usually be paid by credit card (see our complete guide here). Its initial shine has been gradually tarnished over the years as it raised fees, removed the ability to pay certain vendors and stopped taking Amex. It was supposed to be purchased this year by the strangely-named blank check firm Colonnade, but that deal fell through in March. Then, last week, Plastiq announced that it was filing for bankruptcy in Delaware. This is supposedly not a liquidation, but rather a reorganization, and another company plans to buy it and continue operations. Plastiq claims that there won't be any operational hiccups during the process, but it is a bankruptcy, so who knows. I use it exclusively for non-essential bills (translation: manufactured spend), but if I was using it send a check for my rent or my mortgage, I'd probably be finding other means in the short-term until things shake out.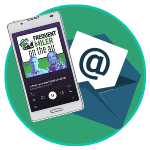 Want to learn more about miles and points?
Subscribe to email updates
 or check out 
our podcast
 on your favorite podcast platform.