Hyatt has a great promotion out at the Hyatt Ziva Los Cabos all-inclusive property: get a 4th night free + 10,000 bonus Hyatt points. Better yet, this stacks with the new Citi Prestige 4th night free! This makes for a substantial discount over promotional rates (and a huge discount over "standard" rates), with 10,000 Hyatt points being some sweet icing on the cake.
The Promo: 55% off + 4th night free + 10,000 Hyatt points
Hyatt has sent out emails promoting a sale at the Hyatt Ziva Los Cabos. The email leads to the splash page shown below.
If you haven't received the email, don't fret: you can enter promo code 10KSJD to access the sale rates. I looked up a stay from August 22nd-26th, 2017 and it returned the following rates:
As you can see, the Ocean View Master Double rate of $258 is both 55% off of the "standard rate" and includes a "4th night free". Of course, other room types are available at various rates (which will no doubt change with dates). Continuing to the next page, we can see that the fourth night is indeed listed as free ($0):
Stacking it with the Citi Prestige 4th night free
Under the old Citi Prestige 4th night free benefit, this sale wouldn't have been any good. When the Prestige 4th night free benefit was based on the actual 4th night cost, there wouldn't have been a rebate on this stay (since that 4th night cost is $0). Under the new system, where the benefit from the Citi Prestige is calculated as the average cost of the 4 nights, this looked like it could stack for an additional discount. However, it requires the use of that special rate code (10KSJD). While I've had no problem stacking the Prestige 4th night free with AAA rates in the past, I didn't know if it would stack with this 10KSJD promotion. Furthermore, I knew I wouldn't be able to book it online as I wouldn't be able to use the Hyatt promo code through thankyou.com. I called the Prestige Concierge (see our Complete Guide to Citi Prestige 4th Night Free for more on doing this).
When I called, I gave the rep the hotel and dates and rate code. He pulled it up successfully, but when reading the rate information, he said that I could not stack the Citi Prestige 4th night free with it. He explained that the hotel was already discounting the room and giving a 4th night free so I was "basically already getting a big discount". He said that they could apply the 4th night free to another rate. Based on the way he said it, I thought it sounded more like he was saying what he thought made sense rather than something written in stone. So I pushed back a bit: "Since the 4th night free is now based on the average cost of the 4 nights, shouldn't I qualify for a rebate based on the average-per-night?" He said he would have to put me on hold. When he came back, he confirmed that you can indeed stack the Hyatt 4th night free promo and the Citi Prestige 4th night free and get back a fourth night's cost based on the average rate. In this case, Hyatt doesn't list the taxes. He started to give me a number and then said hold on while he checked on the taxes. A minute later, he said I would "basically get $258 back".. I'm not sure whether that's "basically" as in he didn't know what the taxes were or basically as in Hyatt doesn't list taxes separately on this and I'll actually get $258 back (or does Mexico just not tax hotel stays? Haven't ever been!). In reality, I'm not going to Mexico — this was just an example.
Anyway, that means that a 4-night stay would cost just $771.53 if it indeed works out to be 75% of the total shown above. That works out to a grand total of less than $192 per night for an all-inclusive property. What's more, you'll also get 10,000 Hyatt points, PLUS the Hyatt points you would normally earn on the full $1028.70 that you pay out of pocket (before receiving the Citi Prestige rebate later). A general member will earn more than 5,100 Hyatt points on the room, with a Globalist earning over 6,600 points on the room rate. Together with the 10,000 bonus points, that's a really nice return on the stay combined with a great rate. Even if you only value the Hyatt points at 1.5 cents each, that's darn near the value of a paid night.
Bottom line
This promo provides a very nice value on the Hyatt Ziva Los Cabos on its own. A rate of $258 a night plus 10,000 Hyatt points is already pretty strong — pairing it with the Prestige 4th night free makes it an excellent deal. Unfortunately, the terms and conditions aren't coming up with the dates for this promotion, so I do not know how long it will remain valid. If you're thinking about a beach getaway south of the border. this looks like a great option. As always, shop around  with your dates to be sure you're getting the best possible deal.
H/T: Travel with Grant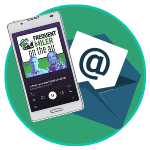 Want to learn more about miles and points?
Subscribe to email updates
 or check out 
our podcast
 on your favorite podcast platform.