There are a many ways to get Hyatt free night certificates.  The World of Hyatt card offers a category 1-4 cert each year upon renewal and again when you spend $15K within a calendar year.  Additionally, Hyatt offers free night certs as Brand Explorer rewards (when you've stayed at 5 different brands); as Milestone Rewards (when you earn 30 elite qualifying nights within a calendar year you get a category 1-4 cert and at 60 nights you get a category 1-7 cert); and sometimes as rewards for miscellaneous promotions.  One annoying aspect of these free night certificates is that it seems like you can't use them on multi-night stays.  If you search for more than 1 award night at a time, the Hyatt website doesn't show free night certificates as an option to pay for your stay.  Luckily there's an easy solution: Pay My Way.
The problem
Normally, to use a free night certificate, you simply log into Hyatt.com, search for a hotel and check the "use points" box.
With a one night stay, if you have a free night certificate that is valid for the stay, the search results will show two tabs titled "Standard Room Free Night".  The one with the subheading "Free Night" is the tab to select to use your free night certificate.  The next tab is for paying with points:
With a multi-night stay, Hyatt won't show you a tab for using your free night certificates even if you have enough certificates to cover the entire stay.
The solution
The solution to the multi-night problem is simple.  Switch to searching for a paid stay.  You can do that by making sure that the "Use Points" check box isn't checked.  Or, simply click the "View Rates" link in the search results.  Then select the "Member Rate" tab.  Below the "Book Now" button, you should see a link to "Use Pay My Way."  Click that.
When you click "Use Pay My Way," you'll be given the option to choose how you want to pay for each night of your stay.  Here you can choose for each night whether to pay with cash, with free night certificates (titled "Awards"), with points, or with Points + Cash.  If you have enough free night certificates you can pay for the entire stay with those certificates.  Or, as shown below, you may choose to pay partly with free night certificates and partly with points.
The partner exception (SLH, MGM)
Many SLH (Small Luxury Hotels of the World) and MGM properties are bookable with Hyatt points and/or with free night certificates, but these are Hyatt partnerships rather than true Hyatt brands.  With these partnerships, Hyatt doesn't offer a Pay My Way option.  As a result, if you want to use free night certificates with a multi-night SLH or MGM stay, you'll have to book each night separately.  I recommend contacting the hotel directly after you make these bookings to ask them to link the nights together and to hopefully keep you in the same room for the entire stay.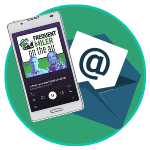 Want to learn more about miles and points?
Subscribe to email updates
 or check out 
our podcast
 on your favorite podcast platform.