Starwood is out with a promo for hotels in Europe, Africa, and the Middle East. Points, Miles, and Martinis has a detailed post outlining the promotion. When paying with a Mastercard and using promo code M3D, you can receive 1 or 2 free nights at select properties when you pay for two or more nights.
The Deal
Use promotion code M3D
Pay for 2  or 3 nights, get 1 night free
Pay for 4 nights, get 2 nights free
Key Terms
The offer applies to the hotel room rate and room tax only.
Must book and stay by June 1st, 2017.
Rates are prepaid and non-refundable
Read more terms and conditions here on the promotion page.
Maximizing the offer with Citi Prestige
I checked a few properties and this promotion code seems to offer a pretty good discount over regular booking rates. The discount becomes really good with a Citi Prestige card.
Bookings made through the Citi Prestige concierge qualify for the 4th night free. See our Complete Guide to Citi Prestige 4th Night Free for complete details on this valuable benefit. The short story: utilizing the 4th night free benefit should result in paying for 3 nights and receiving 3 free.
I tested this with a dummy booking (that I did not complete since rates are prepaid). I just pulled up a random hotel — the Sheraton Grand London Park Lane. Here is the cheapest non-refundable SPG Member rate for May 25th-31st:
While I generally avoid non-refundable rates, I wanted to compare apples to apples as the promotion is non-refundable. As you see, the cheapest non-refundable rate is 294 pounds per night for a total of 1764 pounds for six nights.
The M3D promotion code brings that rate down to an average of about 227 pounds per night for six nights (the total comes to 1360).
That's a savings of 404 pounds — not quite "2 free nights", but they probably compare to a more expensive "regular" rate. Still a pretty good promotion.
How much is the 4th night?
My question was how Starwood (and therefore the Citi Prestige Concierge) would calculate the price of the 4th night. If you click the "Show Night-By-Night Rate", you'll see how it is broken down:
I called the Citi Prestige Concierge to test this out. The concierge rep confirmed that the 4th night was 340 pounds and that this would be my rebate. After the 4th night free rebate, this hotel would come to 1,020 pounds for 6 nights. While that's not exactly 3 free nights when compared to the cheapest prepaid rate available, it's quite a discount over the best available rate otherwise. On average that is 170 pounds per night (compared to 294) and a savings of over 740 pounds over a 6 night booking without the promo code.
I have no idea whether this particular property is worth that price — but this savings could be replicated at your property of choice from the promotional page. You would also earn Starpoints on all four paid nights (including the night that is rebated by Citi). I believe you would also receive elite credit for all 6 nights, but hopefully a reader can confirm in the comments. This could be a great way to attack the SPG Elite Status Challenge from our Shortcuts to SPG/Marriott Elite Status if all six nights do count.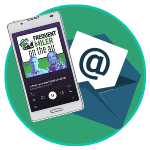 Want to learn more about miles and points?
Subscribe to email updates
 or check out 
our podcast
 on your favorite podcast platform.