One Mile at a Time's award booking service, PointsPros, is offering assistance to help those stuck abroad who need to get home. To be clear, PointsPros is offering assistance in booking flights for the purposes of repatriation, not for vacation. Here is what they say:
We are firmly on team stay home right now, and recommend that if you can stay put, you should stay put. We simultaneously recognize that this situation has caught many people worldwide unawares, and you may not be in a situation where it is safe or realistic for you to shelter-in-place for the next month or more.
They are generously helping people find flights without charging for their services (you'll obviously need to supply the points and pay the taxes; they are offering the award booking service for free). They obviously can't open airports or get airlines to un-ground their planes, but they can help you find what commercial service is available to help you get back to where you need to be if you're stuck abroad and needing to get home. Obviously if you can stay where you are, you should do that. If you're in a situation where you can't, I think it's great that they are offering to help.
For those who need to cancel flights in the next 30 days who do not want to spend time waiting on hold to do so, they are also offering to make those cancellations for you for a fee of $100 per ticket even if they did not book the original ticket. For some folks, that may be a better deal than waiting on hold for hours.
Find more detail about how you can contact them for help here: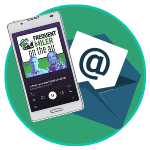 Want to learn more about miles and points?
Subscribe to email updates
 or check out 
our podcast
 on your favorite podcast platform.