American Airlines, Delta, and United each offer systemwide upgrades to high level elite members. The idea is that you can buy an inexpensive economy ticket to anywhere in the world and apply a systemwide upgrade so that you can fly in lie-flat business class luxury.  This is one of my favorite features of high level airline elite status, but each of the big-three US airlines handle these upgrades differently.  Here's what you need to know…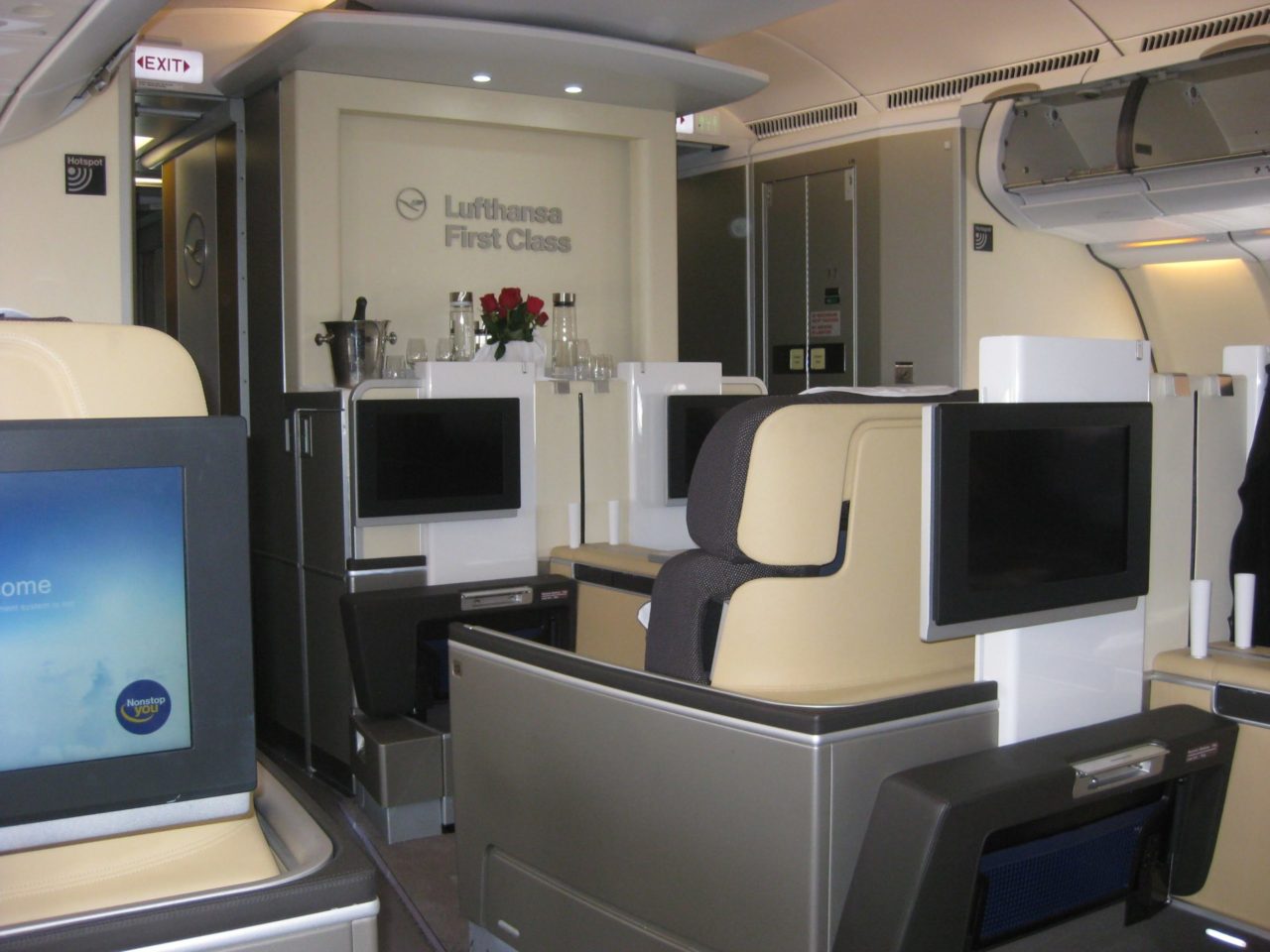 Systemwide Upgrade Similarities
Systemwide upgrades from AA, Delta, and United have a lot in common:
Earn systemwide upgrades only by attaining very high level elite status.
Apply one systemwide upgrade per one-way itinerary, even if itinerary includes multiple legs.
Can upgrade from economy to business class.
Not all seats available for sale are available for upgrades.
If upgrade isn't available at the time of booking you may waitlist and your upgrade will apply automatically if/when the upgrade becomes available.
Mileage is accrued based on fare class purchased rather than fare class flown.
Systemwide Upgrade Differences
AA Systemwide Upgrades
Delta Global Upgrade Certificates
United PlusPoints
Elite status level
Platinum Pro status: Choose 1
Executive Platinum: Choose 2 or 4
Diamond status: Choose 2 or 4
Premier 1K or GS status: Earn 4*
Other ways to earn systemwide upgrades
Choose upon earning 150K, 200K, 250K EQMs. Also earn w/ million miler program starting at 2 million miles.
N/A
Earn .5 for for each 25K PQMs earned after reaching Premier 1K.*
Upgrade Basic Economy?
Yes
No
No
Upgrade options from economy
Upgrade to business class or domestic First
Upgrade to Comfort+, First Class, Delta Premium Select, or Delta One
Upgrade to Premium Plus, United First, or Polaris Business
Upgrade options from business class
First class
N/A
First class
(ANA or Lufthansa)
Upgrade companion on same flight?
Yes
Yes
Yes
Upgrade friend flying separately?
Yes
No
Yes
Find upgrade space online?
Yes
No
(must call)
Yes
(with trick)
Apply upgrade online?
No
(must call)
No
(must call)
Yes
Ability to skip the waitlist?
No
No
Yes (requires many more PlusPoints)
Upgrade Partner Operated Flights?
No
Yes: KLM, Air France, Virgin Atlantic, Virgin Australia, Korean Air and Aeromexico
Yes, Copa, ANA, and Lufthansa. ANA & Lufthansa upgrade only 1 segment and only select fare classes.
* United awards PlusPoints rather than upgrade certificates. For the purpose of this comparison chart, 80 PlusPoints = 1 systemwide upgrade certificate.
United is Unique
While AA and Delta provide systemwide upgrade certificates to high level elites, United instead offers "PlusPoints" which can be used for upgrades.  Different numbers of PlusPoints are required for different types of upgrades.
Earning United PlusPoints
Reach Platinum Status: Earn 40 PlusPoints
Reach 1K Status or GS (Global Services): Earn 280 PlusPoints
Each 25K PQMs earned after 1K or GS: Earn 40 PlusPoints
Along the way to earning 1K status, you'll earn 40 PlusPoints at Platinum and then 280 more at 1K for a total of 320 PlusPoints.  If we equate 1 systemwide upgrade to 80 PlusPoints, then we can say that 1K status gets you 4 systemwide upgrade certificates (even though the reality is much more flexible and complicated).
Redeeming United PlusPoints
Short Haul United Flights:
Long Haul United Flights:
The chart for redeeming United PlusPoints on long-haul flights is shown above. The closest comparison to AA and Delta's systemwide upgrades is the option to go from discounted economy to business class for 80 PlusPoints.  
Skip Waitlist: United also allows you to "skip the waitlist" by applying (many) more PlusPoints.  This can be useful if you have more PlusPoints than you know what to do with and a particular upgrade is very important to you.
Greg's Mini Review
This is a rare case where I think that United offers the best option.  PlusPoints are much more flexible than upgrade certificates.  With AA and Delta, it's a waste to use these upgrades on domestic flights or on upgrades from economy to premium economy.  With United, those lesser upgrades cost far fewer points.  So you can upgrade whichever flights you want without feeling like you're wasting your elite benefits.  United is also the only one of the three that allows applying upgrades online.
Second best of the three, in my opinion, is AA.  AA offers the ability to upgrade basic economy tickets, offers more opportunities to earn upgrades, makes it possible to find upgrades online, and lets you gift upgrades to friends even when not traveling with you.
Delta's solution is better than AA's for its support of upgrades on select partner flights.  Also, if you were to look beyond systemwide upgrades to regional upgrades as well, Delta provides more than AA.