Chase is targeting some business cardholders with an offer to earn 5,000 bonus points when spending $5,000. While an extra 1x might not sound like a huge bonus, it can greatly enhance your earning potential and could affect which is your best card for everyday spend.
There also seems to another, less common offer that gives an extra 15,000 bonus points when spending $15,000. Both offers can be repeated up to three times for a total of either 15K or 45K additional points.
We've seen this offer reported on all of the Ink cards, as well as the Marriott and Hyatt business cards. It's most likely showing up on some other co-branded business cards as well.
The Deal
Earn up to 15,000 bonus points. Activate to earn an extra 5,000 bonus points for every $5,000 you spend — up to 15,000 bonus points — on all business purchases made with your Chase business card between May 1, 2023 and July 31, 2023.
An alternate (and seemingly less common version offers 15,000 points with $15,000 spend which can also be done three times for a total of 45,000 points.
Key Terms ($5,000/5,000 offer)
You will qualify for and receive your bonus if you make Purchases with your credit card that total an amount at or above the specified target amount during the promotional period.
Purchases posted to your account with a transaction date during the offer period are eligible for this offer. Delays by the merchant, such as shipping, could extend the transaction date beyond the offer period.
Please allow up to 8 weeks after qualifying for bonus points to post to your account.
("Purchases" do not include balance transfers, cash advances, travelers checks, foreign currency, money orders, wire transfers or similar cash-like transactions, lottery tickets, casino gaming chips, race track wagers or similar betting transactions, any checks that access your account, interest, unauthorized or fraudulent charges, and fees of any kind, including an annual fee, if applicable.)
Bonus can be earned 3 times during the promotional period for a total maximum bonus points accumulation of 15,000 bonus points.
To qualify for this bonus offer, account must be open and not in default at the time of fulfillment.
Quick Thoughts
A reader gave us a heads up about this promotion following an email he received from Chase, but it's worth checking the link above to see if you're targeted even if you didn't receive an email about it. I tried registering my all of my Chase business cards without success, but my wife's Ink Cash card had the offer on it despite her not receiving an email encouraging her to register for the promotion.
Now that she's registered for it, for every $5,000 we spend on her Ink Cash card she'll earn 5,000 bonus Ultimate Rewards. If all that spend were to be done at office supply stores, that would mean we'd be earning a total of 6x which is an incredible return, especially if it was done when Office Depot/OfficeMax and/or Staples are offering deals on Visa and Mastercard gift cards. Even better is that this offer can be done up to three times for a total of 15,000 bonus points.
This targeted deal is being offered for other Ink cards too which can result in some interesting earning potential. For example, the Ink Business Preferred earns 3x Ultimate Rewards in the following categories; spending $5,000 turns these into 4x categories:
Shipping purchases
Advertising purchases made with social media sites and search engines
Internet, cable and phone services
Travel
This spending offer could also affect which card you use for everyday spend. The Ink Business Unlimited card earns 1.5x Ultimate Rewards on all spend. For every $5,000 you spend, you're therefore earning 2.5x. Somewhat similarly, the relatively new Ink Business Premier card earns 2x Ultimate Rewards on all spend, so $5,000 spend makes that 3x. The slight downside with the Ink Business Premier though is that the Ultimate Rewards you earn can't be transferred to travel partners.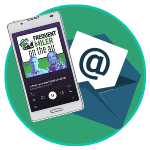 Want to learn more about miles and points?
Subscribe to email updates
 or check out 
our podcast
 on your favorite podcast platform.