Update 5/7/21: Amex may be retroactively honoring this for those who reversed the upgrade by inviting them back to the Aspire card with honored terms.
The targeted offer in this post was only available for a short time last fall (as seen below, the original offer included an upgrade to the Aspire card with no fee immediately, no fee at first renewal, and a prorated portion of $95 at the next renewal after that). Amex originally indicated in December 2020 that the offer would not be honored as originally written. At that point, some readers who had taken the upgrade offer called Amex to reverse the upgrade (since Amex said they weren't honoring it). Other cardholders decided to wait and see what would happen. A few weeks later, in January 2021, some readers were told that the offer would be honored after all (and indeed, when anniversary dates came, they were not charged an annual fee), so those who had kept the upgrade in place ended up with a huge win, while those who had reversed the downgrade based on Amex's stance from December 2020 missed out.
Today there is a new exciting plot twist as a reader has reached out to let us know that she reversed the upgrade in December and then today received an email with the subject line "An Important Message from American Express" that said the following:

As you can see, Amex is owning up to its error and inviting her back to the Aspire card with honored terms. In this case, the reader will receive the Aspire card and its benefits for $0 for the first year and $95 for the second year. While some may still be a little bitter about having missed out on 2020 calendar-year benefits, it is nonetheless great to see Amex own up to the offer they presented even for those who took back the upgrade. I had previously said that those who kept screen shots would have a pretty good case if they chose to press Amex to honor the terms and I have to wonder if someone did pursue it and cause Amex to go back and make good on the offer with folks who had downgraded. The reader who reported this also let me know that calling Amex to get the Aspire card back (after receiving the email) required a long call with a few supervisors and she was eventually told that her card would upgrade by the end of July 2021, with her annual fee billing date reset to July thereafter. You may want to set aside some time for the call or wait a few days if you'd rather they get the kinks worked out in advance.
Original post and updates follows….
Update 1/8/21: Doctor of Credit has reported (and a couple of readers also let us know the same) that Amex reps have now said that this offer will in fact be honored, with no annual fee being charged in the first year. If you kept the upgrade in place, you may be in for a nice win. It might be worth reaching out to Amex via chat to get it in writing that you won't be charged the fee, though on the other hand you already have that in writing if you kept screen shots.
Update 12/18/20: It appears that Amex is not intending to honor this offer as they have sent a letter indicating that the next annual fee charged will be a prorated portion of $450. The deal may still be worth it for some depending on when your anniversary date is, but regardless it appears that they will not honor it as a prorated amount of a $95 fee as they wrote. An upgrade can be reversed if you wish or you can take your chances / duke it out with Amex for not honoring their terms. I personally think you'd have a decent case if you kept screen shots, but it may not be worth the time spent fighting to some.
CF Frost at Milenomics reports what could be an awesome (though kind of complicated) Hilton Aspire upgrade offer for those targeted. There are some complexities to wrap your mind around, but the basic essence of the story is that the offer comes with no bonus points but also no prorated annual fee immediately, no annual fee at next renewal, and then a prorated annual fee based on $95 (rather than the usual $450) at upgrade anniversary. That structure likely sounds confusing, but if you dig into the details, I think this upgrade offer is well worth considering for those eligible. It may not academically be quite as strong as the typical upgrade offer in some scenarios, but given the low cash outlay I think this would appeal to many.
How it works
The terms reported by Milenomics on the upgrade offer are the following:
Annual Membership Fee: When you upgrade, your new Card will have a promotional annual fee of $0 for one year. In the first billing period on or after the end of the promotional year, you will be charged a prorated amount of the $95 annual fee for your new Card based on the time remaining until your next account anniversary date. On each account anniversary date thereafter, you will be charged the annual fee for your new Card. If you cancel your Card account or switch to another Card during the one year promotional period, you may no longer remain eligible for this promotion."
In other words, here is how it will work for those who upgrade:
You'll pay $0 from the date you upgrade until a year from the upgrade date
A year from the date you upgrade, you'll be charged a prorated portion of $95 based on the time until your next cardmember anniversary date
At the next anniversary, you'll pay $450
That can perhaps be a little hard to wrap your mind around, but a couple of examples make it clearer why this offer can be appealing and perhaps even better than the typical offer depending on your anniversary date.
A hypothetical example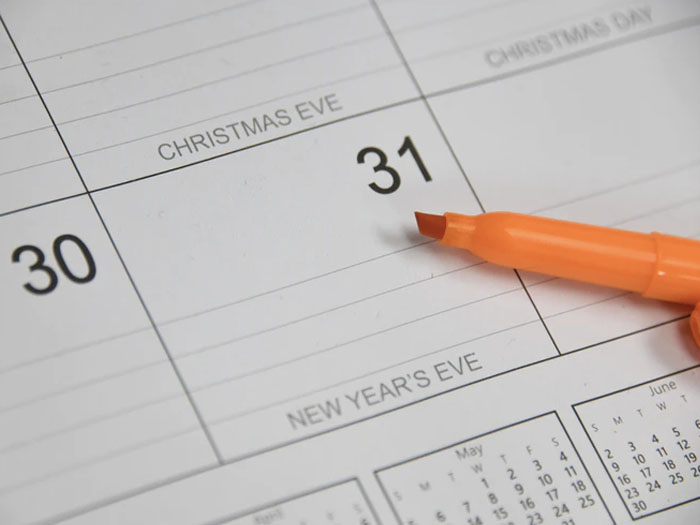 To make this a concrete example, let's imagine that your original anniversary date for the card you have is June 12th (exactly 6 months from today). If you are targeted for this offer and upgrade today, you would pay:
$0 today
$0 on your anniversary date (June 12th, 2021)
$47.50 on December 12, 2021 (the prorated amount of 50% of $95)
On June 12th, 2022 you will be charged $450
Between now and June 2022 (for an out-of-pocket cost of $47.50), you should get:
$250 in airline fee credits for 2020 (if you use this before the end of this month)
$250 in Hilton resort credit between now and June 12, 2021
$250 in airline fee credits for 2021
$250 in Hilton resort credit between June 12, 2021 and June 12, 2022
$250 in airline fee credits for 2022
1 free weekend night that should post 8-12 weeks from now
1 free weekend night that will post 8-12 weeks after June 12, 2021
That's up to $1,250 in statement credits and 2 free nights at nearly any Hilton property in the world for $47.50. I'd say that's worth it.
However, keep in mind that the above isn't a straight comparison to a point upgrade offer. Ordinary upgrade offers include 150,000 Hilton points (worth $750) and still include all of the above.
The difference here is that with an ordinary upgrade, you would pay a prorated portion of $450 for the time between now and next anniversary and then the full annual fee at renewal. In other words, given the same anniversary and upgrade dates listed above, if you upgraded today under the "normal" 150K offer (which I should note is also a targeted offer but more commonly seen), you would pay:
$250 upon upgrade for now until June 12, 2021
$450 at renewal on June 12, 2021
That is a total of $700 in annual fee money versus $47.50. That point offer is arguably better since it often comes with $750 worth of Hilton points. However, given that it requires you to lay out $700 in the first 6 months for a $50 win, I could certainly see that some will have a preference to pick up all of the benefits for no money now and $47.50 later.
This new upgrade offer gets better for those with later anniversary dates
However, the deal improves for those with more recent anniversary dates. Let's imagine instead that your anniversary date was November 12th. Under the new no-fee upgrade offer, you would pay:
$0 today
$0 on November 12, 2021
~$87 on December 12, 2021 (prorated portion of $95 fee for 11 months)
You would then need to pay $450 on renewal on November 12, 2022
If instead you had the typical upgrade offer that includes 150K points and a prorated portion of the $450 fee right away, you would pay:
$412.50 today
$450 on renewal on November 12, 2021 and every year thereafter
With the "normal" upgrade offer and an anniversary date of a month ago, you'd pay $862.50 between now and November 12, 2022 vs $87. That means the "normal" upgrade offer would cost you $775 more in order to get 150K points. Given that Hilton regularly puts points on sale for half a cent each, you could straight up buy 150K points for $750 (and earn cash back on that purchase for a net cost of even less!). The no-fee upgrade offer would clearly be better.
Bottom line
I have no idea whether or not this offer will be widely available. Milenomics has more detail about how and where they found this upgrade offer (see their post for more detail). It is worth noting that there is a possibility that the prorated $95 renewal fee could be a typo, but given that the terms are in black-and-white I would just recommend taking screen shots of the details and saving them in case you have an issue. It should be a pretty easy follow-up with Amex if you were somehow charged more than you should be. Given that they did offer the Aspire card with no annual fee briefly (long since expired) almost exactly a year ago and they did honor that offer without any push back, I expect this is intentional but wouldn't expect it to be long-lived (that no-fee new cardmember offer lasted just a few hours).