UPDATE 5/7/21: There are now targeted offers worth 75K and 90K miles on the Delta Gold and Delta Platinum cards as well as seen in the new screen shot below. These are now the best deals available on all 3 of these cards. Note that not everyone will see these targeted offers (Greg saw them this morning, but I did not). If you missed the recent deals on these cards and are interested in the Delta cards, these would be your best bet.
Some people are seeing an awesome new offer on the Delta Reserve credit card this morning that's good for 125,000 miles and 10K MQMs after spending just $5,000 (note that the card does have a $550 annual fee) and we now also see targeted offers of 75,000 miles after $2K in purchases on the Delta Gold card or 90,000 miles and 10K MQMs after $3K in purchases on the Delta Platinum card. While Delta miles may not be as valuable as others for booking international premium cabins with partners, that quantity of miles could certainly buy a lot of flying on Delta and looks like a terrific return on spend for those interested in flying Delta. These are targeted offers, so they may not be available to everyone, but they now beat the best publicly-available offers on these cards.
The Deal
Quick Thoughts
A reader reported seeing this last night. While I didn't see the increased offer right away, Greg did see it when he opened it up this morning. I then remembered that sometimes stuff gets cached in my browser and I might just be seeing the offers I had earlier seen, so I tried a fresh window and then saw the offer above. Since I am constantly checking things on the site to make sure that they work for all users, I keep a number of web browsers loaded.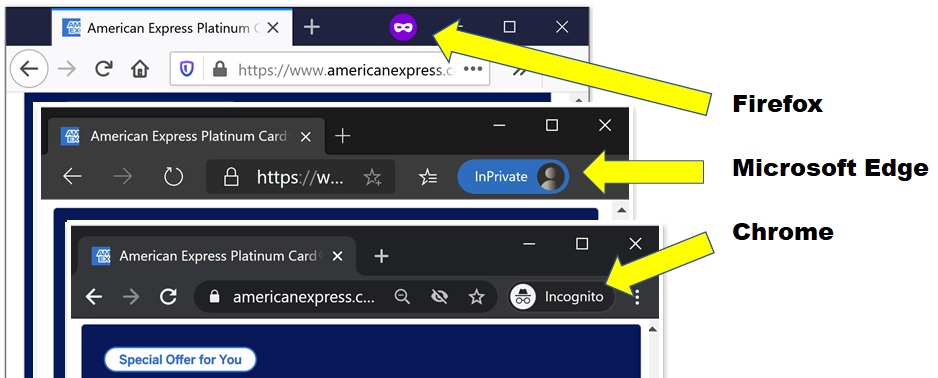 Note that the offers on the Gold and Platinum cards are not interesting because the current referral offers for those cards are even better (you'll find the best publicly-available offers on our Best Offers page). However, this is the best offer we've seen in terms of redeemable miles on the Reserve card. Update: Now that the referral offers have ended, these represent the best available deals on all 3 of these cards.
Assuming you're able to get even 1.2c per mile out of your Delta miles, the bonus on the Reserve card would get you $1500 in airfare. That would be well worth the $550 annual fee even if you didn't value the card's other perks, which are plentiful:
Card Name w Details & Review (no offer)
All that said, keep in mind that the current referral offer on this card is still good for 80K redeemable miles, 20K MQMs, and a $200 statement credit for home furnishings. If you highly value MQMs, maybe that offer makes more sense. Update: that offer has ended. Given the way Delta is juicing elite earnings on flights right now, including award flights, I think most would likely make out better with the additional redeemable miles unless they are using a household member's referral link to generate a large referral bonus for Player 2. YMMV.