On our Best Offers Page under Amex App Tips, we show the following rules (among others):
You can have max 5 Amex credit cards, but no known limit for charge cards
Max 1 credit card approval per 5 days and 2 in 90 days, but no known limit for charge cards
[2 credit cards in 1 day is possible when instantly approved]
Readers may remember how I accidentally signed up for the consumer SPG card a few weeks ago.  I was expecting to see a popup warning me that I wasn't eligible for the card, but received an instant approval instead.  That became my sixth Amex credit card (I have other charge cards too, but that's irrelevant here).  This was surprising because it seemed to blow out of the water the "max 5 Amex credit cards" rule.  So, to really put the limit to the test, I also applied for the SPG business credit card and was instantly approved for that too.  Now I have 7 Amex credit cards.
You can read all about that adventure here: Is the Amex 5 Credit Card Limit Gone?  For those wondering about whether I'll get the welcome bonus on either card: I don't yet know.  I've met the minimum spend requirements on both cards, but haven't yet received new SPG accounts (I expected to get assigned new SPG accounts since I hadn't put my SPG membership number in either application).
Could I push it to 8?
Yesterday I tried to apply for the SPG Luxury Credit Card.  My application was instantly denied.
I then followed the link on our Best Offers Page to check application status (within the Amex App Tips box), and found the reason I was denied:
Thank you for your application for the Starwood Preferred Guest® American Express Luxury Card. We're writing to let you know that we're unable to approve this request.

The reason for our decision is that you have reached the maximum number and type of Cards that we will approve within the period of a few months.
The reason "you have reached the maximum number and type of Cards that we will approve within the period of a few months" is not a static limit (like the maximum credit card limit), but rather a time based limit: "within the period of a few months".
With this, I feel comfortable reporting that the "Max … 2 in 90 days…" rule is still in play.
This means that my little experiment with the consumer and business SPG cards ruined my chances of getting the SPG Lux card in the small window of opportunity available (see: 3 days left for up to 425K Marriott/SPG points. What to do?).
But, I can still get the SPG Lux card welcome bonus if:
I wait 91 days after signing up for the other SPG cards (due to the 2 in 90 days limit); and
Cancel my Ritz card 31 days prior to signing up for the SPG Lux card; and
Avoid upgrading my Marriott Rewards Premier Card to the Premier Plus.
To understand the above, see: Navigating Marriott's Byzantine Credit Card Rules.
Luckily, I also have family members…
My wife's application went pending
My wife applied for the Luxury Card and her application went pending.  We're now waiting to see what happens. If her application gets approved, it will be further evidence that the 5 credit card limit is gone (she currently has 5).
My son's applications were approved instantly
We went back and forth about which cards my son should apply for.  When he turned 18 last November he signed up for the Discover It Student card and hasn't gotten any more cards since then.  So, yesterday he applied for the SPG Business Card, and the SPG Luxury Card.  He was instantly approved for both!  Of course I'll help him meet minimum spend (and help him spend those points…).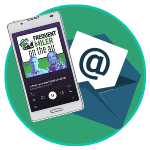 Want to learn more about miles and points?
Subscribe to email updates
 or check out 
our podcast
 on your favorite podcast platform.