Earlier this week Apple announced their first ever credit card: Apple Card.  They declared Apple Card to be "the most significant change in the credit card experience in 50 years."
And the world yawned.
3% cash back for Apple purchases, 2% for Apple Pay purchase, and 1% everywhere else.  No annual fee.  Not revolutionary.  Unless you regularly pay Apple a ton of money, you'll do better with a no annual fee 2% cash back card.  Or better yet, pair that 2% cash back card with the no annual fee Uber card which offers 4% cash back for dining and 3% for travel.
My original plan for this post was to tell people which card (or cards) to get instead of the Apple Card.  But that's less fun than trying to make a case for the Apple Card.  Still, let's get that out of the way first:
If you want a no-annual fee cash back card, get a no-fee 2% cash back card such as the Citi Double Cash.  Optionally pair it with the no-fee Uber card (4% dining, 3% travel).
If you spend a lot via Apple Pay (or Samsung Pay or Google Pay) and you spend at least $325 per year on travel, then get the US Bank Altitude Reserve.  This card offers 3X on travel and 3X on all mobile wallet payments, including Apple Pay.  Points are worth 1.5 cents each towards travel or 1 cent each towards cash back.  If you redeem points only for travel, it's like getting 4.5% back on all Apple Pay spend.
If you want transferable points or other types of rewards, see our post "Best Everywhere Else Rewards Cards" for many examples of cards that earn the equivalent of 2% back or better.
It's actually pretty cool
Here's the part where I pretend to love the card and argue why it really is cool and revolutionary.
Instant gratification
Apple promises that if you're approved for the card you'll then be able to use the card immediately.  And when you earn cash back rewards, that cash back is also available to you immediately.
A card in the cloud
I'm intrigued by this part.  The card is almost entirely virtual.  The physical credit card is optional.  And it's numberless.  It can be used to pay for things wherever a physical card is required, but it's otherwise irrelevant.  The Apple Card is primarily intended to be used with Apple Pay.  If you need a credit card number to make a payment (for online purchases, for example), Apple Card will automatically generate a virtual card number for you.
I've always been intrigued by the digitization of our analog world.  Apple Card seems to me to be the first serious push (in the United States anyway) towards eradicating physical credit cards.  And hopefully it will hasten adoption of payment terminals that accept mobile wallet payments.
No fees (almost)
Apple describes the card as having no fees.  That's different from saying no interest charges.  It does have those.  Still, the lack of fees is truly noteworthy:
No annual fee.  There's nothing special about that.  Many cards offer the same.
No international fees.  That's good, but again many other cards offer the same.
No cash-advance fees.  Stop the presses.  What?  Does this mean that you could go to a bank or ATM and withdraw money without incurring cash advance fees?  That would be amazing even if you didn't earn rewards on those transactions.  I mean I can't think of any card that does anything like that.  At the very least it would be a great way for people to get currency when visiting foreign countries if they don't have a fee-free debit card. My guess is that the answer is no, you won't be able to use the card for cash withdrawals.  I'm not even sure if they'll have a PIN available for ATMs or chip and pin transactions.  I guess we'll find out when the card is released.
No late payment fees, No over-the-limit fees, no returned-payment fees: Even those of us who fully intend to pay in full and on time every month mess up every now and then.  Most banks will forgive a first offense if you call and plead your case.  But this is special in that you don't have to do anything to avoid those fees.  They simply don't charge them.  Don't forget, though, that you will have to pay interest when you fail to pay your balance in-full by the end of the month.
Privacy & Protection
Apple claims that they won't have access to information about your purchases.  Plus, while the card issuer (Goldman Sachs) will have access to that data, they have promised to use that data only to operate the card.  They say they will never share or sell your data to third parties for marketing or advertising.
Even better than the privacy aspect, in my mind, is the things they've put in place to stop fraud.  Virtual account numbers for online charges is a great step in itself.  Plus, you get an alert on your phone every time it's used to make a payment.  It should be really easy to know when someone has stolen your card.  And if they take your phone, the card will be safe unless they also take your finger or face, depending on which type of biometric security your phone uses.  If a thief takes your finger or face you'll have bigger things to worry about than having to contact Apple to dispute a charge.
My thoughts
As a rewards card, the Apple Card is a snoozer.  There are many, many more rewarding cards.  But hold on.  The ability to earn great rewards is not everyone's top motivation.  Apple Card might just be a great choice for select Apple fans, especially those who use Apple Pay often.  Consider these scenarios:
If you're geeked out by an almost entirely virtual card, then this might be for you.
If you know that you occasionally incur fees despite your best intentions, then this might be for you.
If privacy and security are important to you, then this might be for you.
OK, so the card is more evolutionary rather than revolutionary.  And, it's not great as a rewards card (but not terrible if you use it mostly for Apple Pay).  But it is special in a number of ways.  The card promises to deliver instant gratification; to eliminate fees; to excel at privacy and security; and to push the world further towards digital wallet acceptance.
I've almost convinced myself…  but not really.  Rewards are my thing.  Apple, call me again when you unveil the Apple Card XS with 3 times the rewards of the no fee Apple Card…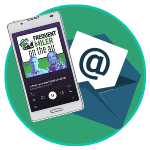 Want to learn more about miles and points?
Subscribe to email updates
 or check out 
our podcast
 on your favorite podcast platform.