On the most recent Frequent Miler on the Air Podcast: Bucket List Awards Greg daydreamed about the Tambo del Inka, a Marriott Luxury Collection resort in Sacred Valley Peru right along the train route to Machu Picchu. In Greg's words, this property made it onto his bucket list because "the idea of having such a nice place as a kick off to a Machu Picchu adventure sounds terrific." Reading the resort's description of this private train experience, I have to heartily agree with Greg.
But in 2012 I got to experience a trip like this… and when I say "like this", I really mean "the exact opposite of this". Gather 'round the fire and listen to this scary tale, void of any luxuries points and miles can grant us.
See, there are several ways to get to Machu Picchu, some of them more glamorous than others.
1.)  Much like the private version offered by the Tambo del Inka, you can take the PeruRail train or IncaRail train which I hear is wonderfully direct, but somewhat expensive. The cost can be as low as $35 per person one way if you book last minute in slow season, but typically closer to $75 a person, one way.
2.)  You can also do the Incan trail trek. There are a slew of options for this multi-day hike costing anywhere from $200 to $4,000 and ranging in epic-ness.  Honestly it would be incredible to do this someday, but in 2012 when I was in Peru, my husband and I were averaging a budget of ~$7 a day, not $100.  So $400 sounded impossibly expensive for a 4 day trek. (This is the true adventurer's option, though, so I'd love to hear from anyone who's done it.)
3.) Then there is the "alternative" way which I believe was mentioned in one of the versions of Lonely Planet's Peru Guide, though we heard of it from a traveler who'd done it before the Lonely Planet ever mentioned it (…y'know…before it was cool.)
The "alternative" route is uncomfortable, grueling, hair-raising, tedious and yet probably one of the cooler adventures I've experienced.  After all, often the "uncomfortable" and "adventurous" overlap.
To help explain this adventure, I've drawn out a little diagram you can use to help you picture the 5 steps involved in the "alternative route".
1.) Passenger van from Cusco to Santa Maria
On a specific street beside the bus station in Cusco, there are passenger vans (or "colectivos" as they're sometimes called) lined up and waiting for passengers.  Each colectivo seems to have a person dedicated to the task of filling it up. We didn't have to bother finding the right van or the right representative, however, because as soon as the locals saw a group of tourists step out of the taxi, they immediately guessed which van we wanted. In no time we were swarmed with people shouting their offers for a ride to Santa Maria. The price we settled on? $9 per person.
The van ride was uncomfortable to say the least. We were squeezed tightly together and it was clear that the driver had no intention of stopping at all throughout the day-long trip. That is… until the brakes started smoking. THEN we pulled over for a break.
2.) Taxi from Santa Maria to Santa Teresa
It may have grown in the last decade, but at the time Santa Maria looked to be nothing more than an empty street and a hybrid corner-store/restaurant. It looked fearfully empty and yet, luckily, a few taxi drivers were waiting for the colectivo's arrival. The taxi drive from Santa Maria to Santa Teresa was much shorter…and much more harrowing. We spent the whole drive at the mercy of our fearless driver who seemed quite unconcerned about the sheer cliffside and narrow road. The view would have seemed amazing had it not looked so much like certain death.
3.) Taxi from Santa Teresa to Hydro-electric plant
After spending the night in Santa Teresa, we woke early the next morning and grabbed a taxi to the hydro-electric plant where we could hop on a train to Aguas Calientes, the town at the bottom of Machu Picchu. Or at least we would have been able to hop on the train if we had arrived in time. But we didn't. We arrived just in time to see the last train of the morning pull away, just before 8 am.
4.)  Walk (or train if you arrive in time) from the hydro-electric plant to Aguas Calientes. 
So instead of taking a brief train ride from the hydro-electric plant to Aguas Calientes, we took to the train tracks by foot. This took 2 to 2.5 hours and I must say, even if it wasn't entirely intentional, it was beautiful and serene.
5.) Bus (or walk if you want) from Aguas Calientes to the entrance of Machu Picchu. 
Finally once we arrived at Aguas Calientes, we bought our Machu Picchu tickets – (you can't buy them at the peak entrance) – and took a brief ten minute bus ride to the top of Machu Picchu. After our two and a half hour trek, we were ok with skipping the many stairs involved in walking up the mountain, though this would have been an option as well.
Not the serene and exclusive experience promised by the Tambo del Inca, but this chaptered alternative method felt like a journey worthy of an ancient citadel. By the time we stood at the top of that incredible mountain, we felt like we had worked our way there one little segment at a time. For this reason, I can't possibly regret our back-way journey to Machu Picchu, but at the same time…it sure would make me appreciate the Tambo del Inka's private train.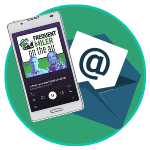 Want to learn more about miles and points?
Subscribe to email updates
 or check out 
our podcast
 on your favorite podcast platform.