With a newborn infant (already past the newborn stage!) at home, my wife and I have been cost-cutting as of late to stay on budget. As a points-and-miles collector and blogger, one topic of discussion has been which annual fees are worth paying. With recent devaluations to the Citi Prestige card, we've certainly considered cancelling. That's a bit easier said than done for me as I was granfathered in to a $350 annual fee on my Prestige card. After the annual $250 airline credit (which I've never struggled to use), I'm at a net cost of $100. Even if I only use the 4th night free every other year, I'll be ahead for a while thanks to one trip delay reimbursement (which would no longer be paid out thanks to the way Citi now defines trip delays). If I decided to ignore my cheap net cost on keeping the card, the big problem with cancelling my Prestige card would be that I would no longer be able to transfer my Thank You points balance to partners without it — you must hold either a Citi Prestige or Citi Thank You Premier card to transfer to partners. However, with the recent devaluations in benefits on the Prestige, reader Greg M asked us a question many of us will be forced to consider if we are to cancel our Prestige cards: what's the best way to use Thank You points before cancelling?
In reader Greg M's case, he specifically asked the best way to use his balance of 180K points before cancelling his Prestige card, so I spent some time considering the best uses of his 180K points.
First: consider opening a different card
In my case, I hold the Citi Prestige card but not the Thank You Premier. Citi's current rules prevent you from getting a signup bonus on the Prestige or Premier if you have opened or closed the other card in the past 24 months. If I closed my Prestige card today, that means I would be ineligible for a signup bonus on either card for the next two years. In my case, it would make sense to consider opening a Thank You Premier card (and earning the signup bonus on that card) before closing my Prestige card and resetting the 2-year clock. I would then product change my Prestige card to another card in the Thank You family — likely the Thank You Preferred. Downgrading shouldn't reset the 24-month clock, but reports have been somewhat mixed across different cards, so I'd like to get a signup bonus before dowgrading. See: Cancelling your Prestige or Premier card? Here's how to keep your ThankYou points alive. Note that if you cancel your card rather than downgrading, your points will be subject to expiration even if they are pooled. See that post for more details.
The same would hold true if I currently held the Premier card and not the Prestige. However, the challenge in either strategy is that signup bonuses come and go on these two cards. At the time of writing, the Thank You Premier has a signup bonus and the Prestige card does not. In my case, I have the Prestige but not the Premier, so it would be a pretty easy decision for me to open a Premier before closing downgrading my Prestige (see this post for why you should downgrade rather than cancel) — thereby keeping my ThankYou points alive, earning a signup bonus in the process, and keeping my points flexible rather than transferring them out in a hurry. On the other hand, if you have the Premier but not the Prestige, it probably wouldn't make much sense to open a Prestige account at the moment (unless you know you'll repeatedly take advantage of the 4th night free benefit). That said, you can probably open a second ThankYou Premier card before cancelling your first if it has been more than 2 years since you last opened or closed a Premier / Prestige card (and then cancel downgrade your first card after earning signup bonus #2)  — keeping your points alive before resetting your 2-clear clock with a new open / close (thanks to MommyRMD for the reminder on that). But if for some reason you would prefer to close your premium Citi cards, you may find yourself in our reader's position: thinking about how to use your points before cancelling your card.
Option #1: Transfer to someone else
An option that you shouldn't overlook is the ability to transfer Thank You points to someone else. Citi allows you to transfer up to 100,000 points per year to anyone without a fee, which would enable you to combine those points with a spouse or travel partner. The catch here is big: points transferred to someone else expire in 90 days. You'll want to make sure you have a plan for how to use your newly combined points right away or risk losing them. This option only really makes sense if you have a family member / friend with whom you can combine forces for a more valuable award than you could get on your own (or if you want to buy yourself 90 days to decide where to transfer your points).
Best Transfer Options for 180K in my opinion
The answer to today's question is entirely subjective. Does Greg M want to visit Asia? Europe? Africa? Does he prefer to use his points for premium cabin international travel, or would he like to fly a family of 5 in economy class from Minneapolis to Daytona Beach? The "best" use of the points is the one that gives you what you want. See this page for your full list of options with a brief rundown of each partner's strengths/weaknesses:
That said, here are the partners I would consider first:
Virgin Atlantic for ANA business or first class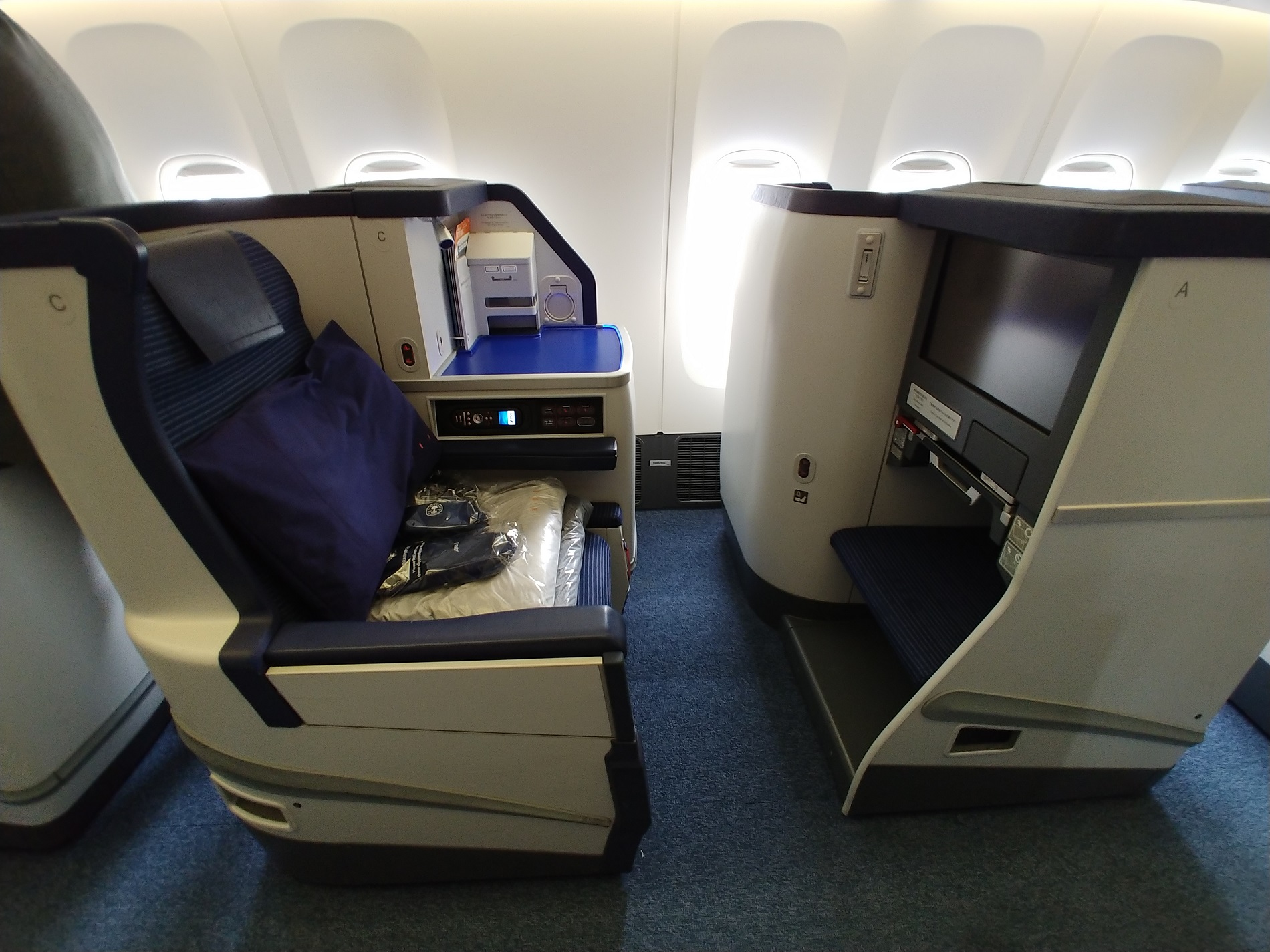 Just last week, I flew ANA business class from Tokyo to New York, and it was excellent. The seat was spacious, the catering was delicious, and service was friendly and efficient. In my case, I transferred from Amex Membership Rewards directly to ANA Mileage Club. Unfortunately, ANA Mileage Club is not a Citi Thank You partner. However, the good news is that Virgin Atlantic is a Citi Thank You transfer partner and they have excellent rates for travel on ANA. Virgin Atlantic charges only 120,000 miles for round trip first class flights on ANA to Tokyo from Chicago, Houston, New York, and Washington Dulles or 110,000 miles round trip from LA or San Francisco. They charge only 95,000 miles for roundtrip business class flights on ANA to Tokyo from Chicago, Houston, New York, and Washington Dulles, or 90,000 miles round trip from LA, San Francisco, San Jose, or Seattle.
As nice as business class was, I'd be happy to transfer 120K points to Virgin Atlantic to book ANA first class round trip from New York to Tokyo — and in Greg M's case he would still have 60K points left over (more on how I'd use those later).
Alternatively, if Greg M is located on the West Coast, he could use his 180K Thank You points to fly two people round trip in business class  to Tokyo from LA, San Francisco, San Jose, or Seattle. Considering the fact that ANA regularly charges $3900 or more per person on those business class flights, that's certainly not a bad way to use 180K Thank You points.
It's further worth mentioning that Virgin Atlantic is an Amex transfer partner, Chase transfer partner, and SPG transfer partner — so it's easy to add to your pile of points for multiple tickets.
Singapore Krisflyer for Singapore or Star Alliance
Another great use of Citi Thank You points is transferring to Singapore Krisflyer. One major caveat here: Singapore Krisflyer miles expire after 3 years, regardless of activity. If you are going to transfer some/all of your points to Singapore, make sure you are confident you'll use the points within 36 months.
We could write a whole post on best uses of Singapore Krisflyer miles (and I've previously written a short summary of 6 things I love and 3 things I don't about Singapore Krisflyer), but the short story is this: flying Singapore business and first class is pretty awesome. They allow one stopover for free on a one-way award and additional stopovers for $100 each — meaning you could fly a route like San Francisco to Hong Kong to Singapore to Australia in business class, with stopovers in both Hong Kong and Singapore, for 102K miles and an extra $100 for the second stopover (or only stop in either Hong Kong or Singapore and save yourself a hundred bucks). It's not the cheapest award to Australia, but it'll surely be a nice way to get there.
If you're looking to travel domestically, 30K Krisflyer miles will get you between the East Coast and Hawaii in business class on United. A few years ago, 180K Krisflyer miles snagged me 6 lie-flat seats on United's direct flight from Newark to Honolulu. Alternatively, 180K is enough to fly 3 people round trip on that route. Availability in the lie-flat seats can be challenging to find, but transferring to Krisflyer would give you 3 years to search for it.
If I transferred 120K of Greg M's points to Virgin Atlantic for ANA first class, I might consider transferring the remaining 60K to Singapore. I could use those points for round trip business class to Hawaii. Alternatively, I know I could top off my account for other awards pretty easily since Singapore is an Amex transfer partner, Chase transfer partner, and SPG transfer partner.
Avianca for United domestic travel or Star Alliance
Avianca is one of the newer Citi transfer partners and it presents excellent value. Truth be told, if I had to transfer 180K Thank You points today and I didn't have an immediate goal in mind for how I would use them, I would probably transfer all of those points to Avianca thanks to a nunber of excellent deals. The same holds true if I made a partial transfer to a partner like Virgin Atlantic — I would most likely transfer the balance to LifeMiles.
First, Avianca doesn't add fuel surcharges to awards. That can be huge for flying partners that typically impose high fuel surcharges that are passed on by other Star Alliance partners. For example, if you want to fly Lufthansa first class, Aeroplan charges the fewest miles from the US to Europe at 70K one-way, but expect to pay hefty surcharges. United does not levy fuel surcharges on award tickets, but they charge 110K miles one-way on that route. However, Avianca is the way to go: they charge 87,000 miles with no fuel surcharges. That is without a doubt the best deal on that route.
And if you travel domestically or like to have a "just in case" balance for last-minute trips, Avianca's chart for flights on United is tough to beat. The continental US is split into three zones, with flights within a single zone costing 7500 miles one-way (regardless of the number of connections). Flights between anywhere in Zone 1 and Zone 2 cost 10,000 miles one-way in economy class or 15,000 in business class. Any of those options are pretty good in many instances and downright stellar if you are flying to or from a smaller airport where cash prices tend to be high and/or when you're booking last-minute travel. Avianca charges no close-in booking fee (though they do add a $25 booking fee to awards whether booked far in advance or not, so a one-way domestic award in the US will cost you $30.60 between the $5.60 tax and $25 booking fee).
There are a number of other values to be had on the Avianca chart — like 78K miles one-way in business class to the Middle East or Central Asia. And of course, awards are pretty hackable — see: Avianca LifeMiles' awesome mixed-cabin award pricing. First Class for less.
With the plethora of options here, Avianca gives access to a good range of partners and a number of attractively-priced awards. If I didn't know what I wanted, this would give me a good deal of flexibility. Furthermore, Avianca regularly sells miles cheaply, making it easy to top off an account for a valuable award. In fact, they put miles on sale so often that some may consider this a bad transfer option (after all, you could probably buy 180K miles for $2400 or less when on sale). Still, if you earned the bulk of your Thank You points from signup / retention bonuses, I wouldn't feel too bad about leveraging them for good value rather than spending cash on miles.
Caveats to keep in mind are that Avianca doesn't always have access to the same availability as other partners and awards that don't show up online can be difficult if not impossible to book.
Etihad for American's Old Chart / Random sweet spots
Etihad Guest is another interesting transfer partner with a couple of random sweet spots. The trouble here is that redemptions can be difficult. Partner awards have to be booked over the phone and it seems to be very hit or miss in finding an agent competent in partner bookings. It will likely require a few phone calls to book an award, which means that I wouldn't advise transferring your 180K points here unless you have patience and/or experience in booking more complex awards.
That said, if you can find availability on American Airlines and an agent competent in partner bookings, you could pay just 50K/55K miles one-way for business class to Asia 1 or Asia 2 on American or 72.5K one-way in first class to the South Pacific.
There are plenty of other random sweet spots in the chart — like Prague to Seoul in business class for 25,610 miles one-way on Czech Airlines or 44,000 miles one-way for business class on flights of 2,001 miles or more on Royal Air Maroc. The issue with awards like these is that it can be a real challenge finding availability and agents who can book them. Still, if you enjoy the thrill of the hunt, 180K points could take you places. Find Etihad's various award charts here.
Another potential wrinkle: Etihad transfer times are incredibly inconsistent. Most reports indicate that miles transfer in about a week, but others report transfer times of 2-4 weeks. YMMV.
Turkish Miles & Smiles
I am out of my element here, but Turkish Miles & Smiles certainly might be another interesting option. This transfer partner was added last year, and there are some interesting highlights on the Turkish award charts, such as:
90,000 miles round trip for business class between North America and Europe (including Turkey)
98,000 miles round trip for business class between North America and North/Central Africa
94,000 miles round trip for business class between North America and the Middle East (or 139K in First)
20,000 miles round trip for economy class within North America (cheaper than United if you can find saver space)
Theoretically, Greg M's 180K Thank You points could get him two round trip business class tickets to Europe. However, it might not be easy: the booking process might require an in-person visit to a ticket office if you're booking a Star Alliance award (alternatively, if you are able to book via the phone, it may require a bank wire to pay the taxes). See this post from View from the Wing for more.
Cathay Pacific Asia Miles
Asia Miles might be another good option (See: Toward hacking Asia Miles: the unified oneworld award chart), though the thing to keep in mind here is that there is a devaluation coming in a few weeks (See: Cathay Pacific Asia Miles devaluation on June 22nd). If you can either take advantage of the sweet spots before the chart changes and/or still find value after the devaluation (after all, some routes aren't hit very hard), this may be another solid option.
Bottom line
Citi ThankYou points can certainly be pretty valuable. The best value is in holding a transferrable currency until you are ready to book an award so that you can take advantage of whichever award chart applies to your immediate need. However, if you are thinking about cancelling your premium Citi Thank You cards and you need a place to transfer your miles, I think my top two picks would be Virgin Atlantic if you're interested in flying ANA or Avianca LifeMiles if you want greater flexibility. That said, the "right" answer will likely vary from one person to the next. I'm curious to hear from readers: if you were to clean out your Citi Thank You points balance today, where would you transfer the points?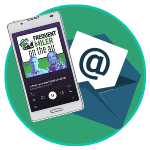 Want to learn more about miles and points?
Subscribe to email updates
 or check out 
our podcast
 on your favorite podcast platform.