Earning points and miles from credit cards is not free. I'll explain why.

Almost every major airline and hotel program allows you to earn points or miles by using a rewards credit card. When people get points in this way they tend to think of them as free, but they are not. The reason? By using a points-earning credit card, you are giving up the chance to earn cash back (or the equivalent) at a fixed rate.
There are several credit cards that give a fixed 2% return on all purchases. For example, both the Capital One Venture and the Escape Discover Card give 2% back in the form of travel credit. Even better, if you have a Fidelity account, you may be able to get the Fidelity Investment Rewards American Express Card which gives 2% cash back on all purchases. If you really want to maximize your cash back earnings, you could get a 2% cash back card for basic purchases, and then use a card like the American Express Blue Cash Preferred and earn 3% cash back at gas stations and department stores and a whopping 6% back from grocery store purchases!
While it is possible to earn more than 2% on credit card purchases, I consider 2% to be the benchmark rate for credit card earnings. By juggling cards, as I described above, you can do better than the benchmark, or with a 1% cash back card you can do worse. For example, if you use a 1% cash back card, then with every purchase you effectively lose the additional 1% you would have received from a 2% card! By the same measure, the points you earn from points-based cards cost you 2 cents for every dollar spent on the card. Since most points-based cards give 1 point per dollar spent, this means that most people effectively (and unknowingly) buy points for 2 cents each every time they use their credit card.
Most credit cards have bonus categories that allow the card holder to earn more than one point per dollar spent in those categories. Frequently, the bonus categories are limited to money spent at the particular hotel or airline that co-brands the credit card. Other times there are broad categories such as travel, grocery, or dining that will result in more points. As bonus categories are more frequently used, the cost per dollar of points goes down. In order to estimate the cost of points purchased via credit card use, it is necessary to estimate how much will be spent within such bonus categories. For every person, the true mix will be very different, but for this analysis I took a stab at estimating each common category:
| | |
| --- | --- |
| Bonus Category | % of Spend Within Category |
| Specific Hotel Chain | 2.5% |
| Specific Airline | 5% |
| All Airfare | 7.5% |
| Dining | 20% |
| Gas | 15% |
| Grocery | 25% |
| Travel | 15% |
With the chart above, we can now estimate the cost of earning points and miles from credit cards. For this analysis, I'll examine three popular credit cards and compare them to standard airline branded cards that earn 1 mile per dollar except within their limited category:
Typical Airline Card
Most airline branded credit cards give 2 miles per dollar spent directly through the airline and 1 mile per dollar for all other purchases. If we accept from the chart above that 5% of a cardholder's spend would be with the airline, then that means that the cardholder would earn, on average, 1.05 miles per dollar. Compared to the 2% cash back alternative, that amounts to buying miles for 1.9 cents each. While that rate is better than buying miles directly from the airline, it is often possible to buy miles for much less. I'm not saying that airline credit cards are a bad deal – they often come with many perks (free bags, priority boarding, etc.) that make them worthwhile. However, you may want to think twice before using them for day to day spend.
Starwood Preferred Guest® Credit Card from American Express
The SPG card gives 2 points per dollar at Starwood hotels , and 1 point per dollar everywhere else. If 2.5% of purchases are made at Starwood properties, then the cardholder would earn, on average, 1.025 points per dollar. This translates to 1.94 cents per point. While this sounds pretty expensive, I've found SPG points to be quite valuable when used for hotel redemptions. The interesting thing about this card, though, is that you can transfer the points to airline miles and get a 25% bonus when doing so. For example, if you transfer 20,000 SPG points into American Airlines miles, you will get 25,000 AA miles! So, if we take that into account, the 1.025 points per dollar one earns can become 1.28 miles per dollar. The cost, then, goes down to 1.56 cents per mile. Not bad!
American Express(R) Premier Rewards Gold Card
The Amex Premier Rewards Gold Card gives triple points for airline tickets and double points for gas and groceries. Using the chart above, this means that the cardholder would earn, on average, 1.55 points per dollar. That amounts to buying points for 1.29 cents each. Even better, American Express often runs promos where the transferred points are worth even more. For example, you can often get 1.5 Delta SkyMiles for each Membership Rewards point transferred to Delta. In that case, your miles per dollar earnings increases to 2.33, and the cost for "buying" Delta miles goes down to less than a penny per mile (.86 cents)!
Chase Sapphire

SM

Preferred Card
 The Chase Sapphire Preferred gives double points for all travel and dining expenses, and triple points for travel booked through their site. Additionally, cardholders are given an annual 7% bonus on all points earned each calendar year.  This means that the cardholder earns, on average, 1.52 points per dollar. That amounts to buying points for 1.31 cents each. If all else were equal, this is better than the SPG card and about equal to the Amex card (without counting the Amex 1.5x transfer bonus). Of course, all-else is not equal: it can be argued (and has been argued) that the transfer partners available to Ultimate Rewards are much better than the transfer partners available to Amex Membership Rewards. In future posts, I'll attempt to quantify this difference so that we can make a better apples to apples comparison.
Juggling Cards
In addition to picking the single best card for "buying miles", it's possible to bring the cost of miles down further by using multiple cards. Use the Amex Premier Rewards Gold for gas and groceries. Use the Chase Sapphire for dining and all travel expenses, and use the SPG card for everything else. In that way, you will earn, on average, 1.88 points per dollar. If you transfer the earned SPG points to airline miles, and transfer Amex points to miles during a 1.5X transfer promo, and use the Amex card for airfare and dining, the earnings per dollar goes up to 2.62 cents per dollar. This amounts to buying miles for .77 cents each!

Analysis
There are many benefits you can get from credit cards, but if your main goal is to get points and miles you should look carefully at how much those points cost you. There are several non-miles earning credit cards that can give you the equivalent of 2% back, so if you don't value points and miles you should look seriously at those options. If you do value points and miles, then the earning power of your credit cards should be looked at closely. From the example above, it is clear that juggling cards is the best way to maximize your returns. If that's too much trouble, however, you'll still do better using a card like those shown above instead of a standard airline rewards card.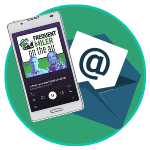 Want to learn more about miles and points?
Subscribe to email updates
 or check out 
our podcast
 on your favorite podcast platform.