The IHG card was it.  When talking to people new to points & miles I always mentioned this one.  The $49 per year IHG card used to offer a free night at any IHG property worldwide, every year upon renewal.  For just about anyone who travels at least once a year on their own dime, this card was a no-brainer.  And it was even better in two-player mode.  A couple could each get the card and enjoy a weekend getaway each year for $98 ($49 x 2).  Whether you used the free nights for $150 near-airport hotels, $300 Kimpton hotels, or $800 per night big city Intercontinental hotels, it offered great value.  Many other cards offered much more valuable rewards per dollar for spend, but this card offered great value to have and to hold.
For those wondering about my angle… No, I didn't recommend this card for the affiliate commission — I recommended it because I truly believed the card to be the best no-brainer on the market.  We don't earn a commission for the IHG offer that we display on this blog (found here) because the best offer is not available through affiliate channels.  We always display the best public offer even if it means no commission for us.
But now, Chase has changed the deal.  Going forward, the annual free night available to IHG cardholders will be limited to hotels that charge 40,000 points or less.  This means that free nights at nice hotels in expensive cities will no longer be an option.  Don't get me wrong, the card is still pretty good.  In addition to the annual free night, it offers a 10% rebate on point awards and automatic IHG Platinum status.  So, it's still an excellent card to have and to hold for many people.  It's simply not the no-brainer it used to be.
Are there any no-brainers left?
For a card to be considered a no-brainer, it must offer significant value with little effort, and must have a very low annual fee or none at all.  There are many fantastic cards with high annual fees, but they are good only for those who are in a position to spend the money up front.
I scanned through our Best Credit Card Offers page to see if I could find any remaining no-brainers.  What will I tell the next person who asks about points & miles?  To be clear, my goal here is not to identify the no-brainer signup offers — that would be a different list.  The goal here is to find cards that offer value year after year for just about anyone who gets the card, and which costs very little.
Contenders
Conclusion
The closest thing I found to a no-brainer for everyone may be the PenFed Pathfinder Rewards card since it offers $100 per year in airline fee reimbursements with no annual fee.  Anyone who flies a few times per year can potentially benefit from getting reimbursed for things like checked bags, premium seat assignments, or even snacks purchased on-board.  Still, it's hardly the type of thing that I would try to explain to someone in a casual conversation as I used to do with the IHG card.
Most of the no-brainers today depend upon your situation.  For example,if you own your own business (even something as simple as selling items on eBay) then get the Chase Ink Cash for its 5X categories, and the Amex Blue Business Plus to earn 2X everywhere else.  If you're a student, get Discover It for Students.  If you eat out a lot, consider the Barclays Uber Visa Card.  And so on.
For me, the devaluation of the IHG card's annual free night has ended the easy answer.  Do you want to know how to get great value from credit cards?  Sit down, this is going to take a while…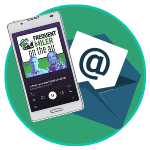 Want to learn more about miles and points?
Subscribe to email updates
 or check out 
our podcast
 on your favorite podcast platform.