I've long been a bit of a Southwest Airlines fanboy. Ever since I first flew Southwest around the turn of the century, I've enjoyed the quirky personality they exude and my wife has long loved the predictable nature of always flying a 737 (she's not a fan of the small regional jets other airlines operate out of our home airport). We had a Southwest Companion Pass every year from 2013 or 2014 until this year (though the one we earned in early 2020 sadly didn't get any use the last couple of years). In my opinion, there is a lot to love about Southwest Airlines. However, recently, I've had the misfortune of having to deal with soon-expiring Southwest flight credits and I have quickly come to realize that the way Southwest handles flight credits is the least customer-friendly piece of the Southwest experience.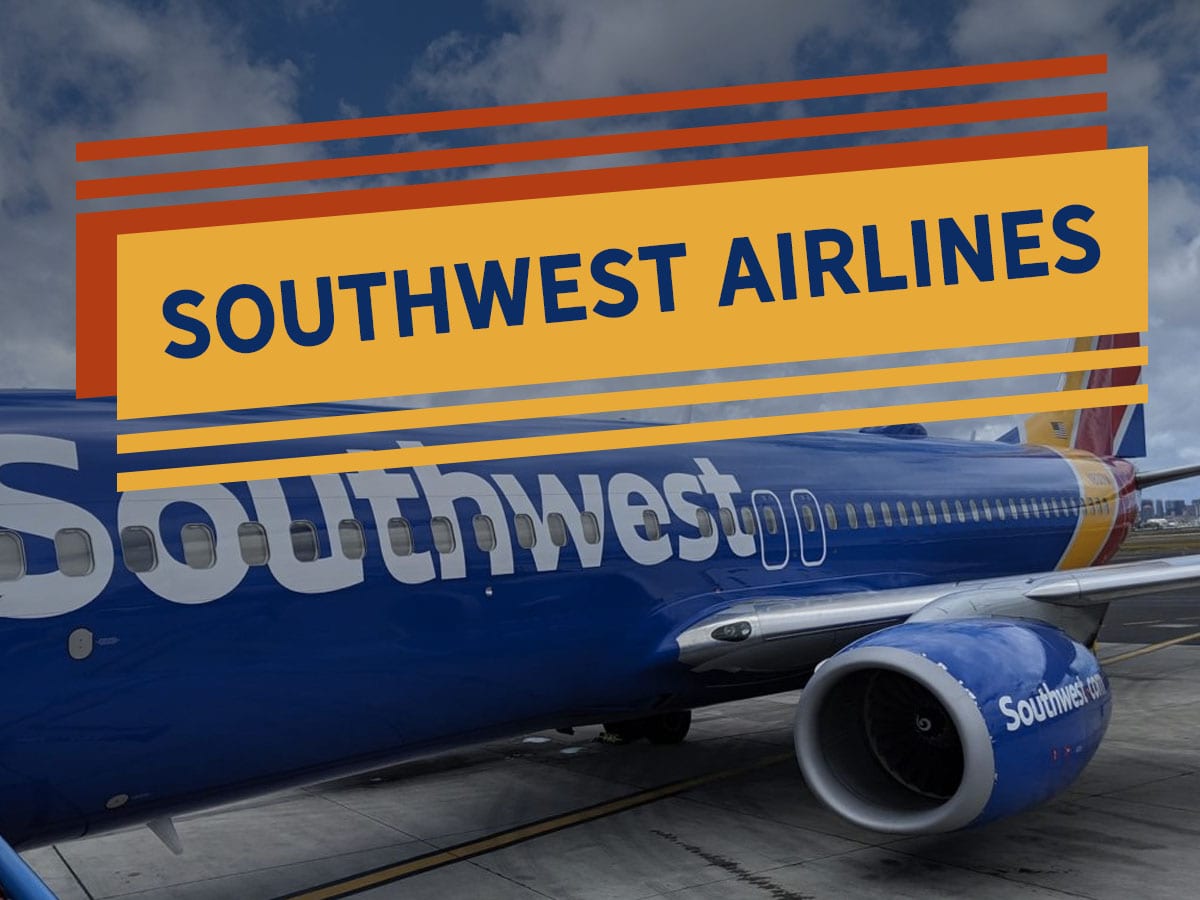 Last year, my family had made travel plans to attend a fall family event, but we ended up cancelling the trip (who hasn't has cancelled some travel plans these past couple of years?). We had booked the tickets with cash rather than points for some reason (I can't quite recall why). While we were able to cancel without penalty thanks to Southwest's customer-friendly cancellation policy, that meant getting flight credits that would expire a year from booking.
This past week, we decided that we're going to take an early June trip to visit family in another state. We settled on an outbound in early June and a return on June 12th. After initially booking the outbound with points, it dawned on me that my wife had been targeted for an offer to earn 50K Companion Pass qualifying points with a single paid round trip or two paid one-ways and that we had flight credit in her account that needed to be used this year.
After opting in for the targeted promo, I took a look at her flight credits and realized that my timing was either terrific or awful: she had several flight credits in her Southwest account: a few were scheduled to expire on June 11th (the day before we intended to return home) and a couple were scheduled to expire on June 15th. That initially seemed like no big deal since I figured I could use the June 11th-expiring credits for our outbound flight and the June 15th-expiring credits for our return.
However, it wasn't nearly that easy and in the end I'm going to have to watch flight credit expire while paying Southwest for the full value of those credits again (and more).
I went to book our new outbound flight (for travel in early June 2022), but I was confused when flight credits were only partially applied. We were looking to book three passengers on an itinerary that cost $162.98 per passenger (about $488 total). This wasn't the initial distribution of credits, but it illustrates the problem. The dollar amounts on the right side show how much credit has been applied to the booking and those on the left side show how much will be left on the credit after booking.
As you can kind of see, the second travel fund in the list was being left with a balance of $184.39 and only $15 was being applied to the trip.  And while you can't see this above, the flight credits were only covering about $325 of the total flight cost for three of us — I was still set to be charged $162.98 on a credit card despite there being more than enough flight credit in my wife's account to cover all of us.
This eventually led me to realize a few things, some of which I already knew and some of which were new to me:
Southwest flight credit can only be used to book a flight in the name(s) of the originally-ticketed passenger(s).
Since my wife had the Companion Pass at the time when we originally booked those flights, the flight credit is good in her name or my son's name, but not my name since (as her Companion), my flight was under a different confirmation number and it was free.
Therefore, even though there was enough credit left over on two of the travel funds shown above to cover my $163 ticket, it couldn't be used for my ticket since it was originally used to buy tickets for my wife and son.
Southwest only allows up to 3 payment methods per ticket. This means that if you have 3 flight credits that will more than cover the cost of the new ticket you want to buy, you can use all three credits. However, if your flight credits do not completely cover the cost of the new ticket, you can only use 2 flight credits and you need to pay the rest on a credit card.
That last point really ended up burning me here.
Among my wife's flight credits were two credits from the same confirmation number scheduled to expire on 6/11/22. They were worth:
Credit #1 (expiring on 6/11/22): $45
Credit #2 (expiring on 6/11/22): $112.98
Note that she had an additional ~$199 credit expiring on 6/15/22
Again, both credits were tied to a single confirmation number (apparently this happens when you re-book a single itinerary a couple of times due to price drops). The problem is that the new flight my wife initially decided to book was $399. She couldn't use all three of the above credits on that flight because those credits only amounted to $365. You can't use 3 credits plus a credit card, so she could only use two of those credits plus a credit card. Since the $45 and $112.98 credits both came from the same confirmation number, they both automatically applied to her flight when entering the shared (single) confirmation number associated with both credits. I believe it was possible to remove one of those credits after adding it, so I believe she could have applied the $112.98 credit and her $199 credit to buy her new ticket (along with paying the balance on a credit card), though in that case she would have lost the $45 credit as it would expire on June 11th. It burns me that she'd have to watch that $45 expire even though she was booking a $399 flight — effectively paying that $45 again in the cost of her new flight and more on top of that (since she would have to pay $87.02 on a credit card after applying the $112.98 credit and $199 credit, essentially giving Southwest that $45 a second time plus another $42.02 on top).
To be clear, her best case scenario was using the $199 credit and the $112.98 credit for a total of $331.98 off of her flight — with the remaining $87.02 being charged to her credit card. She'd have to give $87.02 to Southwest for a flight that occurs prior to her travel funds expiration and let that $45 expire unused. That seems kinda silly.
A workaround for combining credits
A couple of commenters on Twitter pointed out to me that there is a workaround for this: my wife could book a new (throwaway) flight that uses her $45 credit and another of her Southwest credits (she still had a $102.98 credit at the time) and then immediately cancel and she would have a single $147.98 credit (that could later be combined with her $199 credit). That worked. I found a new flight for $153 and we booked that using her $147.98 in credit + $5 that I had to charge to a credit card.
Careful: The money you add to your existing credits might expire soon
I immediately went to cancel the $152.98 itinerary above. Because it was within 24 hours of booking, I had the option to receive the $5 as a refund to my original method of payment (credit card) while getting the $147.98 back in a flight credit.
The problem worth knowing if you choose to hold that $5 as flight credit is that it ends up with the expiration date of the other flight credits with which it is combined to make the purchase. For the sake of science, instead of being refunded to my credit card, I ultimately chose to have the $5 held as a flight credit. Sure enough, that $5 got lumped in with the other flight credits with an expiration date of 6/11/22. The $5 that I paid on May 13, 2022 will now expire in less than a month on 6/11/22. In my case, it's five bucks and I knew what I was getting into. However, I can't help but see this as a horribly customer-unfriendly way to handle it. Imagine if you had paid five hundred dollars on top of the amount of your original credit and now the money you just gave to Southwest will be set to expire in less than a month. Test positive for COVID a few days before your new flight? Say bye-bye to the money you gave Southwest just a few weeks ago. That's nutty.
A boneheaded unforced error
For my next trick, I decided to really shoot myself in the foot.
After cancelling the above itinerary, my wife had 3 flight credits left as follows:
As you can see, $152.98 was scheduled to expire on 6/11 and the other two credits were scheduled to expire on 6/15.
Southwest only has one flight on our route on 6/11 and the only fare available was $399 and only on an itinerary that departs after 7pm and gets in after 11pm. My kids usually go to bed by 7:30, so that just doesn't seem fun at all. On 6/12, we could buy an "anytime" fare for $281. Unfortunately, I couldn't use the 6/11-expiring credit on the 6/12 flight.
I therefore made the (really dumb) decision to book a flight on 6/10 that cost $269. That would use up the $152.98 credit (set to expire 6/11) and the $112.98 credit (set to expire 6/15). I thought that perhaps if I booked a flight on 6/10, I could later change the flight by two days to the flight we really wanted on 6/12.
Sure enough, Southwest's system is too smart for that. I booked that $269 flight and then tried to change the flight to 6/12, but I got an error saying that my travel funds would expire before departure. Doh! I'm not surprised that you can't get around the expiration date this way, but I was nonetheless disappointed.
So then I went to cancel the 6/10 flight only to realize that I have now turned one of my wife's 6/15-expiring funds (the $112.98 credit) into a 6/11-expiring fund by combining the $152.98 and $112.98 credits to book a flight. Once those got combined to book a flight together, the $112.98 inherited the earlier 6/11 expiration date of the $152.98 credit. In other words, my wife now has $266 in credit scheduled to expire on 6/11 and $199 set to expire on 6/15.
Had we not combined two credits to book that 6/10 flight that I tried to change, we would only stand to lose the $152.98 credit since it would expire before our desired 6/12 return home and I would have been able to apply both the $199 credit and (at least most of) the $113 credit. Unfortunately, I ensured that I now either have to fly before 6/12 or watch $265 expire on 6/11. Whoops. That was dumb on my part (though I can't help but find it a dumb policy as well).
What really annoys me here is that because of the way Southwest handles its credits, I now have to choose between spending less time with my family (that Saturday flight isn't really a feasible option, so I'd have to leave Friday and essentially miss the entire weekend with them) or let $265 evaporate only to buy a $281 flight for the day after my funds expire.
On the one hand, I should be grateful to use these credits at all. Until a few days ago, it was not on my radar that these would expire so soon. With the way things have been extended by so many programs, it just hadn't dawned on me that I had credits expiring in the near-term. For example, my United credits from a bumped flight in 2019 have been extended to December 31, 2023, so it feels not so customer friendly by comparison that Southwest is still expiring credits a year from booking (note that there continues to be an exception for flight credits created between March 1-September 7, 2020 — those credits expire on September 7, 2022). That's just the way Southwest has long operated and I suppose it's just "how the cookie crumbles". Unfortunately, I essentially let the cookie crumble and then stomped it into the carpet when I tried to get slick with workarounds for using my credits on a flight that is scheduled the day after the funds expire. That part was my fault, but that's no less frustrating.
My probable "solution" to lose "just" a hundred bucks
I actually believe that the situation will be moderately less bad than losing $265 in the end (I hope). I've read a number of blog posts (like this one at Your Mileage May Vary) about how Southwest will reissue expired travel funds after they expire for a fee of $100 taken from the credit. In other words, we can wait until after the $265 expires on 6/11 and my wife can call Southwest and I think they will reissue her a LUV voucher (that, unlike the travel funds, can be used to book travel for anyone) less $100 of the value of the original credit. In other words, she'll end up with a LUV voucher worth $165 — so flying home on Sunday will mean that we'll only lose out on $100 instead of the full $265 (as long as we'll use the $165 within 6 months, and we probably will since that should end up being valid into December). Unfortunately, it sounds like this can't be done until after the voucher expires and it takes a few days, so there is no way to proactively convert it now and use that $165 toward a flight on 6/12. We just have to give Southwest more money for now. Bummer.
In the end, a one hundred dollar loss stings some, but the truth is that had we not spontaneously decided to visit family in the near-term, all of our credit would have expired because I definitely hadn't kept track of the expiration date. Furthermore, I'm not positive how Southwest would have handled reissuing those expired credits. While I've read that they will reissue an expired travel credit less $100, I'm not sure whether that would have been $100 per expired credit. Since we had these credits scattered over multiple expiration dates / confirmation numbers, maybe Southwest would have taken $100 out of each one, rendering them nearly worthless.
The solution there would have been to do exactly what I accidentally did: combine multiple credits by booking and cancelling so your flight credits are under a single confirmation number. Had I done that with all of our $600+ in credits (repeatedly booking a new flight and cancelling until all of the credit was under a single confirmation number), all of the credit would have ended up set to expire on 6/11. However, assuming that Southwest would let us restore the credit in the form of a LUV voucher, we'd have lost the same $100 and ended up with a single $500+ voucher that could be used to book travel for anyone. In our specific circumstances, that wouldn't have been more desirable than applying as much of our credits to our near-term flight plans as possible, but I could see where that would be a better outcome in some situations.
Bottom line
Southwest flight credits expire a year from the date you initially booked your ticket and this has not been extended in most cases, so keep your eye on existing flight credits. While you can only use a maximum of 3 flight credits at a time, those credits can be combined by booking a new throwaway flight and then cancelling it to combine the value of multiple credits into a single new credit — just beware that your new credit will inherent the expiration date of your soonest-expiring travel funds. I find it particularly frustrating that the maximum of 3 payment methods means that you may have to watch existing credits expire while paying that money anew on a credit card and that your newly-forked-over credit card funds may expire in days if you combine those dollars with soon-expiring flight credits. Long story short: I'll be very hesitant to book Southwest revenue fares moving forward. While flight credits can be a huge frustration with many airlines, this is one area where the major US carriers have been much more customer-friendly than Southwest. I'll stick to booking Southwest flights with Southwest Rapid Rewards points so that those flights can be changed or cancelled without points being restricted to a specific passenger and without any expiration date.