A few days ago, I spent a night at the Thompson Central Park New York, which is a Hyatt property in midtown Manhattan. Located within easy reach of Carnegie Hall, Central Park or Manhattan's theater district, this property is a convenient upscale option, particularly for those using World of Hyatt points. The hotel reopened after renovation on November 1, 2021 and it still very much has a new hotel feel. I'd definitely stay here again.
Thompson Central Park New York Bottom Line Review
Bottom line: The Thompson Central Park New York is a great option on Hyatt points (I paid 25,000 points for 1 night). If I were ambivalent on location between the Andaz 5th Ave, Hyatt Centric Times Square, and this property (all the same category level), I would choose the Thompson Central Park again. In this case, we chose the Thompson specifically because it was a couple of blocks from a restaurant where we were attending an event. The Park Hyatt is right around the corner from the Thompson Central Park and I considered spending 40,000 points to stay there again; however, despite how much I loved my one previous stay at the Park Hyatt, I'm glad I saved 15,000 points as I was very happy with the Thompson.
As a Globalist, I received a proactive upgrade to a studio suite, free parking (a Globalist benefit on award stays), and a tasty free breakfast in the restaurant (which could have alternatively been taken as room service). Note that breakfast prices were high if you're not getting it for free. Our bill for two people — with one coffee, one juice, one entrée, and one side each came to $156.78. It's worth noting that we were told the Globalist benefit is one coffee, one juice, and one entrée per person. We ordered the side dishes because we wanted them and expected to pay for those, but we were not charged for them (YMMV of course). One really nice touch is that the juice was fresh squeezed! They had fresh squeezed orange juice, grapefruit, and something else.
It's worth noting that my room showed the upgrade in the Hyatt app the day before check-in. When we arrived around 3:30pm, the room they had for us wasn't yet available. We had the choice to wait for the room they had blocked or to take a different room (in the same studio suite category). Since we had a 6pm dinner reservation and needed to get ready, we opted for the room that was available right away. I wonder if perhaps the room originally booked may have had a Central Park view. If you ever get room 2104, you'll have to let me know if it had a good view!
Points Price: Category 6, 21,000-29,000 points per night for a standard room.
Cash Price: Consistently north of $500. I spot checked a couple dozen dates and the cheapest rate I saw for a standard room was $414 on a winter weekday, but the vast majority of days were in the mid $500's and some dates had standard rooms going for nearly $800.
Points Value: It's often a very good value for a points redemption, typically yielding more than 2c per point, which is comfortably above our reasonable redemption value for Hyatt points of 1.6 CPP.
Resort Fee: $34.86 plus tax "Destination Fee" on paid stays. It says to click here for inclusions, but all I see on that page are standard amenities that one would expect at a $400+ per night property. Note that you do not pay this fee on an award stay.
Parking: Valet parking starts at $65 per night plus tax (there is an additional fee for oversized vehicles). Valet parking is complimentary for Globalists on an award stay (or for Guest of Honor reservations).
Turndown service: None.
Housekeeping: I believe a note in the bathroom said that housekeeping would refresh the room once every 3 days (but I expect you could request more often). I only stayed for one night.
Internet: Very good.
Dining:

Parker (on the lobby level) is open for breakfast daily from 6:30am-11am and then all-day dining and drinks until midnight Monday through Thursday, 1am Friday and Saturday, and 11:30pm on Sunday.
"Burger Joint" is open from 11am to 11pm daily for lunch and dinner. It felt like everyone I met who worked at Thompson Central Park told me about how good the burgers are, but I was in town for a dinner reservation and thus didn't get to try one.
The website also notes a restaurant called Indian Accent being open for dinner Thursday through Sunday, but I didn't notice the restaurant nor do I recall being told about it (but I definitely recall being told about the burgers).

Spa: None.
Fitness Room: There is a fitness room, but I forgot to check it out.
Hyatt Globalist Elite Benefits: 

Suite Upgrade: I booked a standard room and was proactively upgraded to a studio suite. I noticed the higher-category room in the Hyatt app the day before arrival and then on arrival day the app displayed a "you have been upgraded" message.
Club Lounge: None.
Free Breakfast: We were told that breakfast included one entrée, one coffee, and one juice per person. Both my wife and I also ordered a side dish (expecting that we may be charged for them) and we were pleasantly surprised that those were also taken off of the bill. A 20% gratuity was automatically included in the breakfast bill, which otherwise came to more than $150 for the two of us.
4PM Late Checkout: Offered proactively at check-in, but we didn't need it on this stay.
Free Parking: Yes, free valet parking on award stays, which is a great value in Manhattan for those who drive to the city.

Would I stay again?  Yes, definitely. The property was immaculately clean, service was incredibly welcoming, and the location could be very convenient. The studio suite was very spacious, though I always prefer a bedroom with a door when traveling with my whole family (it was just my wife and I on this trip, so the studio suite was great).
Thompson Central Park pros:

Great location — just down the street from Carnegie Hall, two blocks from Central Park, and an easy walk to the theater district.
Spotlessly clean. From the lobby to the mirrors in the hallways to the rooms themselves, this place looked new.
Service was excellent. From the door man to the bellman to the check-in agent, everyone had a smile and a genuinely friendly demeanor. You don't always get that at hotels in New York, so that was very nice.
There was a power outlet intelligently located next to the chaise end of the sofa in the lamp post that rises above it. That was perfect for working while lounging.
Globalist free breakfast can be taken in the restaurant or via room service and it was pretty tasty (a la carte service, no buffet).
Valet parking is available and is complimentary for Globalists on award stays

Thompson Central Park cons:

No power outlet near the "desk' area. There was a chair set up in front of the TV as though the TV stand should double as a desk (and it definitely could, particularly if you swiveled the TV halfway). However, not only were there no power outlets immediately at the desk, there were no power outlets even within reach of the desk area so that I could plug in my laptop. This is certainly a picky criticism, but it's a pet peeve of mine as someone who travels and works while traveling.
I don't think this property has true 1 bedroom suites and I haven't seen the studio suites available for award redemption, so I do not believe it is possible to confirm a suite in advance at this property.
That's really it for the cons — I was very happy with my stay. Pictures follow:
Overall, I had a great stay and would happily stay again.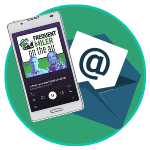 Want to learn more about miles and points?
Subscribe to email updates
 or check out 
our podcast
 on your favorite podcast platform.