When I visited Croatia in 2015, I found it beautiful and charming… and I'm sure the other 55 million tourists who visited that year did too. Like many places that are both beautiful and easily accessible, it can get pretty crowded. While I would have no problem recommending Croatia as a travel destination, I've always wondered why more people don't venture further south to Albania. If you're one of the many who have never thought to consider it, let me to talk you into visiting Albania, perhaps one of the most underrated destinations in Europe.
Albania has something for everyone, and for a fraction of the price you'd find elsewhere in Europe. If you love beaches when you travel, scroll down to the Sarande and Ksamil section of this post. If you love epic mountain hikes, it's Theth you'll want to read about. If you like nerd-ing out over history and those cute castle towns that remind you of fairytales, check out Berat, Gjirokaster, or Butrint. I'll give my own illustrated summary of each Albanian destination below.
Theth National Park
In my opinion, Theth National Park is the crown jewel of Albania, but it's a bit of a journey to get there. We rented what felt like a safari-grade beast of a vehicle and in the end, it think it was necessary to reach our Airbnb in Theth National Park.
Not unlike my recent experience in the Himalayan region of India, observing the village-life in Theth is a huge part of what makes this such a great travel destination. Because of its extreme remote location in the far North of Albania (and through hours of rustic road conditions) the locals operate in a self-sufficient way that a stranger might mistake as primitive, but which is actually quite resourceful and fascinating – it reminded me somewhat of my Amish relatives and the creative ways they solve problems without industrial machines. For instance I remember seeing a system of aqueducts on many of the properties.
But the village life is not the main attraction in Theth. We stayed I think 3 nights in an Airbnb which provided all meals – a necessity since there weren't real restaurants – and this felt like just enough time. Below, I'll outline some of the main attractions in the Theth region.
The Albanian Alps: We spent the entirety of one day hiking along the Theth-Valbones trail until we reached a peak with incredible views of the alps. Almost as amazing was the cafe made of sticks we stopped at along the way.

The Blue Eye: Just South of Theth National Park is a bright blue water hole and waterfall called the Blue Eye. We visited this on our way out of Theth and found a little tree-house cafe – a sort of deluxe version of the stick-cafe along the Theth trail. (Instagram wasn't ubiquitous back in 2016 yet, but if it had been, this adorable spot would have gone viral for sure.)

Rojana Emerald Moon Pools: Not far from the Blue Eye is a series of pools running through bizarre rock formations. We also visited this on our way out of Theth.
Berat, Albania
The town of Berat along the Osum River is a UNESCO World Heritage Site. It feels like a classic European city with an ancient fort and an old town feel all-throughout, but also has that interesting blend of Mosques and Churches common to this part of the world. (I did not take any good pictures here for some reason.)
Gjirokaster, Albania
Gjirokaster's old-town is also a UNESCO World Heritage Site and it's a great destination for many of the same reasons as Berat. Gjirokaster might be a bit more photogenic thanks to a quirky clock tower at the fort as well as an old American plane from the Cold War. (You can't make this stuff up. Part of Albania's appeal is weird little surprises like that.) The castle has a great view and the old-town is a delightful place to spend time as well.
Sarande, Albania

Sarande is one of Albania's popular beach destinations, but I thought it was most memorable for the city-view from Lekursi Castle (a once-castle-now-restaurant). Not to mention, this is also the region where you'll likely see the weird abandoned army bunkers which have made their way around the internet lately.
Ksamil, Albania

Ksamil is another great, scenic beach spot with beautiful clear water. I thought it was a little more happening than Sarande and would probably prioritize it more highly, (though Sarande may have caught up since my visit in 2016.) This also gives me the chance to mention how cheap and delicious the seafood is in this region. (Albanian food is otherwise very meat-and-cheese focused, and may be the one thing I wouldn't rave about.)
Butrint National Park
Butrint National Park is the site of an ancient city which passed through Greek and Roman hands and then became a bishopry. The visible ruins scattered throughout the area date back as old as 4th century BC but the city is thought to have been inhabited as early 10th century BC, (and it's still an important archeological site today). Definitely worth visiting and in the meantime, the wikipedia page is fascinating as well. Like all ancient sites, it feels a little funny just milling about structures so old. I remember this site being fairly small, but easy to explore and quiet.
Why you should visit Albania
Albania is still one of my favorite destinations because it has all the ingredients I like in my travels. It's culturally and geographically interesting with a very Balkan character and landscape. It's frequently beautiful, but has enough grit and weirdness to be an adventure. It's a glimpse of history interrupting the modern world, or perhaps visa verse.
Not to mention, it's extremely affordable. The $17/night stone guest-house we stayed at in Theth isn't available anymore, but from a quick search, it seems the prices are still well in that range. (The beach towns are more expensive, but still seem to have options under $100/night.)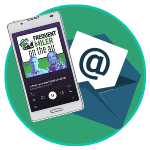 Want to learn more about miles and points?
Subscribe to email updates
 or check out 
our podcast
 on your favorite podcast platform.