Transfer Partner Master List updates
Thanks to reader suggestions and an hour or two of available time, I've made a few enhancements to the Transfer Partner Master List that I wrote about recently:
Non Alliance Partners: I've added the non-alliance partners to American Airlines, British Airways, Delta, Singapore, United, and US Airways. There are still a few left to be filled out, but its getting closer!
Stopovers and Open-Jaws: Thanks to Travel is Free's great infographic on this subject, I was able to add these award booking rules to several programs.
Fuel Surcharge Info: I added a column intended to give information about fuel surcharges on awards for each program. Drew, at Travel is Free, has graciously agreed to enter in the relevant stuff he knows. He tells me that this will leave gaps, but some info is way better than none. I'm not sure when Drew will get around to doing this, but my guess is that this post will encourage him a bit .
Best use of miles: This column will be freeform text suggesting the routes or tricks that make it possible to get maximum value from each program. Again, I'm counting on Drew to help me fill this one out (thanks in advance Drew!).
Open comments: I'm trying a new experiment here. I found… actually, my son found this for me, but he's not writing this post, so…. I found that it is possible to keep a Google Doc read-only but to allow anyone to comment on any cell. Please use this to ask questions, to suggest additions, or to add info to the spreadsheet (for the latter, if I like it I'll move the text to the appropriate cell). Hopefully this will work out well. If it gets out of hand, though, I reserve the right to revoke this capability. To make a comment, simply right click on a cell and select "insert comment" from the pop up menu.
403 routes to Europe
And I thought my Transfer Partner Master List was useful… It's a sad fact that finding good award flights can be really hard. And, its not so much that the awards aren't available but rather that the available tools and call centers do not search all possible routes and partners. That fact has made award booking a highly coveted skill.
A couple of days ago, Eric at Hack My Trip published an amazing spreadsheet. Eric mined Wikipedia for all transatlantic routes between the US and Europe and then sorted them by expected award availability. He also added useful information about which routes have lie flat seats in business class, which have good service, etc. If you're thinking of trying to book awards to Europe, I highly recommend checking this out.
In the comments of the Hack my Trip post, Eric says that he is working on similar spreadsheets for transpacific routes, Australia/New Zealand, and South America. Awesome!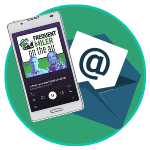 Want to learn more about miles and points?
Subscribe to email updates
 or check out 
our podcast
 on your favorite podcast platform.