Delta sent out an email today to Delta credit card holders, or at least those with Diamond status.  The subject line is "2019 Diamond Medallion Qualification Change".  The key change is this:
As a Credit Card Member, we want you to be aware that starting January 1st, 2018, the Medallion Qualification Dollar (MQD) Waiver for Diamond Medallion Status is increasing. The MQD Waiver for Diamond Medallion Status is currently earned by spending $25,000 in eligible purchases in a calendar year on a SkyMiles® Credit Card from American Express. It is being adjusted to $250,000 in a calendar year.
What does this mean?
In order to earn top tier Diamond status, SkyMiles members must meet the following requirements within each calendar year:  Earn 125,000 MQMs (Medallion Qualifying Miles) or 140 MQSs (Medallion Qualifying Segments), and $15,000 MQDs (Medallion Qualifying Dollars).
MQMs and MQSs are typically earned by flying (although MQMs can be earned through credit card bonuses and spend as well).  And MQDs are earned by spending money on Delta flights.  An alternative to spending $15,000 with Delta each year is to get an MQD waiver.  Until now, that has been relatively easy: spend $25,000 within a calendar year across one or more Delta branded cards, and the MQD requirement is waived.
It is that last part that is changing.  Starting January 1 2018, $25,000 spend will still give you an MQD waiver that let's you get Silver, Gold, or Platinum status, but you'll need $250,000 spend to get a Diamond MQD waiver.  Or you can do what Delta really wants you to do and spend $15,000 or more on Delta flights.
Why does it matter?  Bye bye mileage running…
Currently many people earn Diamond status without meeting the MQD requirement.  For example, they might earn many MQMs by flying very long distance but inexpensive flights (i.e. they mileage run).  This way they earn the 125,000 MQMs required for Diamond status.  Then they would also spend $25,000 on Delta branded cards in order to get their MQD waiver.  Starting in January this won't work anymore.  Those who want Diamond status will have to earn 125,000 MQMs AND either spend $15,000 flying Delta or $250,000 on Delta credit cards.
My plans and analysis TBD
I've been using credit card spend to keep my wife at Diamond status for years and I've recently done the same for myself.  What will I do now?  I'll publish an analysis tomorrow.  Stay tuned.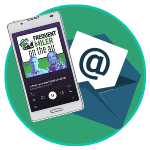 Want to learn more about miles and points?
Subscribe to email updates
 or check out 
our podcast
 on your favorite podcast platform.