Update 11/16/21: A reader whose account was closed in this ordeal has reached out to let us know that some accounts have been reinstated for a $25 fee. If you were unfairly shut down, it may be worth calling.
~
Reports at Miles to Memories and Doctor of Credit indicate a wave of Amex shut downs in recent days (several waves I believe). I imagine that most readers won't be affected by this, but with increasing reports I figured it was worth a quick post to highlight what happened and how to avoid being shut down like this.
It sounds like the initial wave of shut downs were people who applied for a specific card with a specific rep through an Amex Midmarket Sales Offer because this rep either had a special offer that did not include lifetime language or would make sure that applicants bypassed application rules (to get a welcome bonus on a card they had had before). It seems reasonable to guess that Amex caught on to what this rep was doing and dropped the hammer on anyone who applied through that rep side-stepping bonus rules. It sounds like even one application through that rep — and even if that one application was a couple of years ago — may have been enough to get the axe.
It certainly isn't fair of Amex to punish customers for what sounds like a commission-hungry employee's actions, but at the same time I think Amex has established firmly enough that this type of behavior is playing with fire (and some people brought a book of matches while others brought flame-throwers). I imagine that some in the first wave of shutdowns weren't surprised — they took a calculated risk and got whatever they came for.
However, the pain point here is that some people only did this one or two times and in some cases even a couple of years ago. It seems very reasonable that someone would expect an offer being read off over the phone directly from an American Express representative was legitimate. Along the same lines, I don't know if there are any folks who called and were randomly directed to this rep and got shut down. Either way, that would stink. I have heard from some cardholders who had only opened one Business Platinum card for a new business and had only done legitimate spending on the card. Unfortunately, having opened the card through this single employee appears to have marked them for shut down.
While my initial thought was that those opening through a rep with an outlier offer like this knew that there was some risk. On the flip side, who would expect an Amex sales representative to feed them an offer that will cause their accounts to be shut down? Surely there were some who expected to be shut down, but it seems that Amex has thrown out the baby with the bathwater here.
In the last day, we've seen additional reports in the comments of posts of people who claim to have applied through mailer offers with no lifetime language who were also shut down. I believe this may have even affected people who used a mailer in their name that did not include lifetime language. If true (we're still not sure), that would be awful. If Amex has targeted you and sent you an offer that didn't indicate you were ineligible, it would stand to reason that you'd be eligible for the offer — and certainly not at risk of an account shutdown.
While many regular blog readers may be familiar with Amex's once-per-lifetime language that typically exists on their credit card offers, I imagine that the vast majority of Amex cardholders probably have no idea that most offers indicate you can only get the bonus once per lifetime. It would seem pretty unreasonable to close accounts that applied through a legitimate mail offer that didn't indicate rules of eligibility for the bonus. Unfortunately, we've seen Amex be heavy-handed before — so while that scenario sounds completely unfair, it isn't shocking.
Miles to Memories is now reporting some shut downs among people who took advantage of the  "Expand your Membership" offers. For months, Amex has been targeted existing Business Platinum cardholders to open a second Business Platinum card. It isn't clear to me whether this wave is affecting people who only opened one additional Business Platinum card or if it is limited to those who used physical mailers or whether the reports of these "Expand Your Membership" shut downs are accurate. I haven't yet heard reports of people who applied through links in their online accounts who have been shut down, but the story is clearly still developing.
The bottom line here is that Amex continues to move aggressively against those that they feel are gaming them. While I feel like the perception of Amex's penchant for shutdowns is sometimes overblown, this case shows that there is real risk to stepping outside the bounds. The hardest part is not knowing where they will draw the line if they are shutting down accounts on people who opened an account through an Amex rep. Hopefully not many readers find themselves caught up in this one.
If you do find that your accounts are closed and you catch it quickly enough, you should be able to transfer points out to partners — though I understand that functionality doesn't last for long beyond account closure, so you may want to keep a close eye on your account in the coming days if you think you have cause for concern.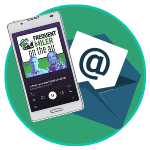 Want to learn more about miles and points?
Subscribe to email updates
 or check out 
our podcast
 on your favorite podcast platform.