This week, Greg and I debuted a brand new element that we'll be looking to incorporate in our week in review: a face-to-face live video chat series on Facebook where we discuss posts and happenings from the week (and whatever else is on our minds). We went live on our Frequent Miler Facebook Page yesterday afternoon for our first live stream. Check out the video here if you're interested in seeing our first foray (future chats will likely be shorter):

And now for a recap of this week's post in written form:
Greg's losing it. Here he explains how he has transitioned his wife to using a single credit card for all purchases, saying that he's OK with 2.62% over 2 Membership Rewards points per dollar, 5x ThankYou points, or 3x Altitude Reserve points. With a Schwab Platinum account, that 2x Membership Rewards points is worth a floor value of 2.5% cash and at least 3% if he's booking flights for me in business class (hey, if he can't find a way to use all of his Membership Rewards points, I'm happy to make an assist). With strategic transfers, he can get even better value and maybe even get choked by a celebrity thanks to a current point transfer bonus. And that's to say nothing of losing out on 5x dining with the Prestige. At least set her up with Apple Pay or Google/Samsung Pay for 3x Altitude Reserve points! Mrs. Miler must earn more miles. Of course, it's easy to share my shock and outrage while keeping quiet the fact that my better half is using the Alliant card for 2.5% back everywhere ever since I caught her using her Southwest card for 1 Rapid Reward point per dollar on an expensive purchase. On second thought, maybe Greg's got a good plan after all…
---
LifeMiles continues to be one of the most intriguing airline programs out there. I spent hours armed with a spreadsheet and recording search results, but I couldn't find a method to the madness in terms of how they price economy-class awards to Europe. Cracking that code would give us a way to more easily find stuff like the route shown in this post that includes business class to Europe for 52K miles. Can you pick up where I left off and crack the code?
---
First, Amex raised the fee on its various Platinum cards, and now they are axing part of a benefit by killing off the ability to use its Priority Pass at restaurants. Greg had an interesting theory about this being initiated by Priority Pass. I don't know, but I know that this will make the benefit confusing for consumers. Boo, Amex. Poor form.
---
Zerocard actually looks kind of interesting. Part of me feels like this should be an easy "everywhere else" card for all of us. The other part of me feels less confident: will they shut people down and tie up the money you stored in your account? Will they change the rules in the middle of the game? Is it secure? Zerocard is just too new and slow for me to get on their bandwagon yet — though I don't count them out forever.
---
When I wrote my recent post on the status-match-go-round, I didn't even think about trying to match to or from Radisson, but Greg shows here how easy it can be. The more intriguing part of this post, and one I forgot to ask him about during Talking Points, is the fact that he notes "often" getting elite benefits on 3rd party bookings despite being told otherwise by most chains. I don't often book third party, but I haven't been so lucky the few times I have. Perhaps I need to give it a try more often.
---
Obviously flying Southwest is flying Southwest: it's not much different than flying them anywhere else, which is to say that it's really not any better or worse than flying any other major airline in economy class. Here I show you the extra snacks and how Southwest is a great deal for inter-island flights, but I missed a key benefit: flexibility. Nobody else offers Southwest's level of flexibility in terms of canceling paid or award flights — yet another reason to consider them for a trip to Hawaii.
---
This post confirmed for me that Greg is indeed off his rocker. In what world would anyone rather have 28,000 SkyPesos than 16,000 Virgin Atlantic Flying Club miles? Not the world in which I live! I know Greg loves his Delta status and all, but if I had paid Delta flights they would all go to Virgin Atlantic for more valuable redeemable miles. End of story.
---
That's it for this week at Frequent Miler. Check back soon for our week in review around the web and this week's last chance deals.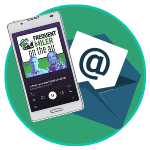 Want to learn more about miles and points?
Subscribe to email updates
 or check out 
our podcast
 on your favorite podcast platform.