A couple of months ago, we published a post called The secret LifeMiles award chart. In that post, we demonstrated how LifeMiles award pricing didn't fit what one would expect based on their (unavailable at that time) award chart. The official award chart has since resurfaced on the LifeMiles site. I spent many hours playing with routes yesterday / last night / this morning, hoping to find a pattern for routes from the US to Europe. There are plenty of LifeMiles pricing anomalies to and within other regions as well, but I hoped that I could lock down the pattern on a single region. Unfortunately, I have not yet stumbled on the key to the secret code, but I can unequivocally verify that LifeMiles pricing to Europe is both predictable and nonsensical all at once.
The award chart is back
At the time of publication on that last LifeMiles post, Avianca had pulled the award chart from its site. While many awards were still pricing as expected based on old screen shots of the award chart, many awards were pricing cheaper than would be expected. We had to wonder whether Avianca was scrapping the LifeMiles award chart or making some sort of adjustment.
However, neither appears to be the case. Avianca has since reinstated the LifeMiles award chart on its website. The bottom right corner of this screen shot is the relevant pricing for today's post:
For those to whom that text appears small, pricing for award tickets to Europe should be as follows:
US 1 to Europe 1

20K economy / 60K business

US 1 to Europe 2 / 3

30K economy / 63K business

US 2 / US 3 to Europe 1 / 2/ 3

30K economy / 63K business
To put that into simple terms: from the northern half of the East Coast to the UK, Ireland, Scandinavia, Russia, or Estonia costs 20K in economy or 60K in business class. Basically any other route from the US to Europe should price at 30K one-way in economy class or 63K in business class. It should, but it doesn't. That sentence might sound like bad news, but it isn't — with LifeMiles, it presents opportunity.
Starting with economy class
I set out yesterday to find a clear pattern to economy class pricing between US cities and countries / regions / carriers to Europe. There were a couple of reasons I started with economy class:
I've only noticed variance in pricing in economy class, and that has led to #2
Finding cheap economy class deals helps to find advantageous mixed-cabin pricing
The true goal of finding a pattern is that if I could find cities to which long economy class awards are cheap, perhaps it would be easier to find those interesting mixed-cabin awards where a long-haul business class segment mixed with an economy class segment within Europe produces a total price that is less than the usual rate for business class.
To make that clearer to understand, here's an example:
Washington, DC to Zurich, Switzerland should cost 30K miles one-way in economy class per the chart (US 1 to Europe 2) or 63K miles in business class.
However, the reality is that economy class prices out at 25K (this is true no matter how you mix and match partners or even if you find availability on the direct United flight from Dulles to Zurich).
Armed with the knowledge that economy class from Washington Dulles to Zurich costs 25K, one can go hunting for an interesting mixed-cabin deal. Greg has written in the past about how Avianca figures mixed-cabin award pricing. Check out this post for more detail: Avianca LifeMiles' awesome mixed-cabin award pricing: first class for less. To summarize that entire post into one sentence: on a mixed-cabin award, Avianca charges proportionate amounts of the business class and economy class rates for the journey based on the prices of those cabins from your origin city to destination city.
In other words, let's say you flew 50% of the distance from Washington to Zurich in business class and 50% of the distance in economy class. Avianca would then charge you 50% of the business class price (31,500 miles) + 50% of the economy class price (12.5K in this case) for a total of 44K miles. Of course, it's not possible to fly half the distance from Washington to Zurich in business class as that would leave you somewhere over the Atlantic Ocean.
However, here's an example of that type of advantageous mixed-cabin pricing in action:
As you can see, flying business class from Washington Dulles to Dublin, Ireland and then continuing on to Zurich from there in economy class yields a flat bed seat across the Atlantic for a total of less than 52K LifeMiles. That's a pretty sweet deal.
City pairs with discount pricing
I spent a lot of hours searching yesterday. Here are some city pairs where I found cheaper economy class pricing (which may therefore create opportunities for cheap business class via mixed-cabin awards):
Switzerland
New York JFK to Zurich: 16.5K
Washington Dulles to Zurich: 25K
Los Angeles (LAX) to Zurich: 23.5K
Denver to Zurich: 22.5K
UK
See note below about advantages of the UK
Denver to London: 21K
Los Angeles to London: 22K
France:
New York JFK to Paris (CDG); 25.5K
Washington Dulles to Paris (CDG): 23K
Italy
New York JFK to Rome (FCO): 26K
Portugal
New York JFK to Lisbon: 23.5K
I've also previously reported some routes in this post. I also tried many routes where I found no discount over the award chart prices. I sampled cities in all three of the LifeMiles US regions and tried multiple airports (like SFO / OAK / SJC or LAX / LGB / BUR) in cities with more than one option. I additionally searched for flights to Greece, Norway, the Czech Republic, Hungary, Spain, and more. While there are certainly discounts to be found (like those above), I also struck out on many searches. Based on a lot of searches, the countries listed above provide the best opportunities for finding cheaper-than-expected pricing based on my searches. I didn't quite get to every country in Europe (and obviously not from every city in the US), but those listed above showed the most consistently discounted pricing opportunities.
Unfortunately, pricing does not remain constant to different cities in the same country. For instance, while New York to Rome priced at 26K LifeMiles, flights to Milan priced at 30K. I had hoped that pricing might be country-based, but it isn't. Neither is it distance-based. JFK to Zurich is 16.5K, but EWR to Zurich is 30K. Los Angeles to Zurich is 23.5K, which is cheaper than Washington DC to Zurich at 25K. Pricing itself isn't predictable, but the fact that you are more likely to get a cheaper itinerary to Switzerland is predictable.
Sweet spot to Europe 1?
Note that US 1 to Europe 1 (which includes the UK, Ireland, and Scandinavia) can produce some good opportunities. That's because, for example, Detroit to London costs 20K miles one-way in economy class or 60K in business class. That is true even if you connect in Europe 2.
For example, Detroit to Frankfurt, Germany costs 30K miles in economy class. However, Detroit to Frankfurt to London costs 20K miles in economy class (or 60K in business class) provided you can find availability.
It stands to reason that one could then find more advantageously priced mixed-cabin awards when flying Star Alliance carriers to destinations in Europe 1 (since you'll be playing the proportional mixed-cabin-pricing-game with lower starting points (20K / 60K) than to most other parts of Europe). I did not find availability for a good route from the US to London via Istanbul, but I imagine there is a possibility of a great mixed-cabin award on Turkish to somewhere in Europe 1 given the distance from Istanbul to some cities in northern Europe.
Availability is still strange
Here's an interesting observation: when searching from New York JFK to London LHR, I only saw economy class availability on Swiss (not on other airlines) for 20K.
Swiss also had business class availability, and as would be expected, you could fly mixed-cabin with the JFK-to-Zurich leg in business class and then economy to London for about 58K total.
Oddly, Lufthansa only showed availability in business and first class on the same dates.
That is despite the fact that United shows both economy class and business class availability on those same flights.
My best hypothesis on this was that it had something to do with variable partner pricing — sort of. My initial guess was based on the fact that I see no variance in economy class pricing on individual routes to Europe.
For example, Washington Dulles to Zurich in economy class costs 25K whether you fly direct, mix partners, or fly with connections on a single partner.
That would generally be true with region-based award charts like the LifeMiles chart. However, since LifeMiles clearly isn't always following its own chart, I wondered if perhaps there would be variable pricing based on carriers. I've shown this point before: Does LifeMiles play favorites?. In that post, I showed how mixed-cabin itineraries with different carriers covering the same exact route can have different prices.
I wondered if perhaps the LifeMiles computer system wants to charge more for the Lufthansa flights but recognizes that Swiss offers the lowest price on the route? The more I thought about this, the less sense it made and the more I realized that I still have no clue why LifeMiles shows select availability.
Bottom line
LifeMiles remains a very intriguing program for those who can crack the code on variable pricing. Europe is certainly not the only destination where LifeMiles prices awards oddly, it just seemed like a logical place to start the investigation. I thought that with enough searches, a clearer pattern would emerge. Unfortunately, I haven't found a magical formula to predict off-chart LifeMiles pricing, but I can confirm that cheaper routes continue to price consistently — and that makes for continued opportunities to save on mixed-cabin awards. Since Avianca LifeMiles is an Amex transfer partner and Citi transfer partner, it's both easy to put together the miles for an award and well worth some more effort at cracking the LifeMiles code.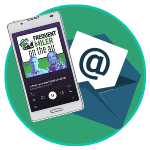 Want to learn more about miles and points?
Subscribe to email updates
 or check out 
our podcast
 on your favorite podcast platform.