When I started this analysis, I was nervous.  For years, I've been telling people that Hyatt points are worth "around 1.5 cents each.  If this new analysis showed that Hyatt points were worth significantly less than 1.5 cents each, then that would mean that I've been giving people bad advice.  It turns out that I needn't have worried.  In this new analysis, I found that Hyatt points are worth 1.6 to 1.65 cents each.
In order to determine the value of Hyatt points, I collected real-world cash prices and point prices.  As I've done previously in analyses of other hotel loyalty programs, I examined 7 major hotel markets in the U.S. (Chicago, Denver, Houston, Los Angeles, Miami, New York City, and Seattle).  Within each market, I identified the top 3 TripAdvisor ranked hotels that are bookable with Hyatt points, and I recorded both cash and award prices for three dates each: a weekday, a weekend, and a holiday weekend.
Why U.S. only? U.S. consumers are known to spend most of their points and miles on domestic travel.  Since the majority of this blog's audience resides in the U.S. we opted for a U.S. centric view of point values.
Why TripAdvisor? The goal wasn't to find the 3 best Hyatt hotels in each market. Instead, the goal was to find the 3 Hyatt bookable hotels (including SLH properties) that are most popular.  Which ones are people really likely to book?  Since many people use TripAdvisor to pick hotels, this seems like a good way to identify those hotels.
Which paid rates were selected?  I always picked the best refundable paid rate shown on Hyatt's website, but without applying any discounts like AAA, military, government, etc.
What about point earnings on paid rates? An ideal analysis would include the value of point earnings on paid rates.  For simplicity, this was not considered in this analysis.  This decision has the effect of slightly over-valuing Hyatt points.
What about taxes and fees? For simplicity, taxes, resort fees, and other fees are not included in this analysis.  This decision has the effect of under-valuing Hyatt points.
Which specific dates did I use?

Weekday: Wednesday September 15th
Weekend Day: Friday October 15th
Holiday Weekend Day: Friday July 2nd.  When that date wasn't available for both points, and cash, I looked next at Saturday July 3rd, and if that wasn't available I then looked at Friday November 26th (Thanksgiving weekend).  Only one property wasn't available July 2nd and with that one I had to switch to Nov 26.
Results
| | May 4th 2021 Analysis |
| --- | --- |
| Point Value (Median) | 1.65 cents |
| Point Value (Mean) | 1.76 cents |
| Cash Price (Median) | $228 |
| Cash Price (Mean) | $261 |
| Point Price (Median) | 15,000 |
| Point Price (Mean) | 15,286 |
The median observed point value was 1.65 cents per point.  This means that half of the observed results offered equal or better point value and half offered equal or worse value.  Another way to think about it is that without trying to cherry pick good awards, you have a 50/50 chance of getting 1.65 cents or better value from your Hyatt points when booking free night awards.
Peak and Off-Peak Pricing
Hyatt is planning to introduce peak and off-peak award pricing in July 2021.  The following chart shows the new pricing for standard room awards:
I don't have any way to know exactly how Hyatt will determine which hotels should be priced standard vs peak vs off-peak, but I did want to estimate what this change may do to point values…
Estimated Peak/Off-Peak
In order to estimate peak and off-peak award pricing, I made the assumption that all of my original data points (which were based on standard pricing) with an individual point value between 1.2 and 1.8 cents per point would be priced standard while those under 1.2 would be off-peak priced and above 1.8 would be peak-priced.  I also modelled a worst case unrealistic situation where everything was peak priced.  Here's how those assumptions changed the results:
Standard Pricing
Peak and Off-Peak Estimates
All-Peak Pricing
(not realistic)
Point Value (Median)
1.65
1.60
1.33
Point Value (Mean)
1.76
1.62
1.43
In the very unlikely case that Hyatt prices everything Peak, median point prices would drop to 1.33 cents per point.  In the much more realistic estimate of peak and off-peak pricing, we see that the median point value is 1.60.  That's not as good as with all standard pricing (1.65), but it's not too bad of a drop.
New Reasonable Redemption Value
Our Reasonable Redemption Value (RRV) for Hyatt points was previously set to 1.5 cents per point.  RRV's are intended to be the point at which it is reasonable to get that much value or better for your points.  In general, I prefer to err on the side of caution rather than overvaluing points.  And so, rather than using the observed mean (1.76) or observed median (1.65), I decided to use the median from the estimated peak/off-peak analysis.  That's my best current guess of the long-term value of Hyatt points.  Once Hyatt introduces peak and off-peak pricing in July, I'll redo the analysis and update the RRV if needed. For now, though, we have this:
Reasonable Redemption Value for Hyatt: 1.6 cents per point
The Travel Boom
The U.S. is currently undergoing a boom in domestic travel.  As a result, we can expect cash rates to be higher than usual.  With programs like Hyatt that have fixed pricing based on hotel categories, higher cash rates lead to higher point valuations.  I've adjusted for this a bit by using the peak/off-peak analysis to determine our Hyatt RRV, but it's possible that that alone isn't enough of a correction.  In other words, it's possible that if/when hotel prices drop down to a new normal, we'll see lesser value in Hyatt points.  To account for that possibility, my intent is to redo this analysis at least once per year.  This will lead to regularly revising the Hyatt RRV if we see very different results.
Conclusion
It turns out that the old advice that said Hyatt points were worth "around" 1.5 cents each was a good but overly conservative estimate.  In my latest analysis, I found a median value of 1.65 with actual data, and a median of 1.6 with estimated peak and off-peak award pricing.  Since the 1.6 number is my best estimate of the long-term value of Hyatt points, I decided to use that number as our new Hyatt RRV.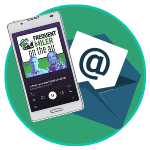 Want to learn more about miles and points?
Subscribe to email updates
 or check out 
our podcast
 on your favorite podcast platform.