I'm fairly new to post-writing here at Frequent Miler so most of my posts spring out of someone in my life saying, "Hey, I'm going to XYZ place. What should I see?" This post is no different and contains all the major Mexico City recommendations I gave to my sister for her upcoming trip.
There's so much to love in Mexico (and someday I'll write about the road trip we did from Monterrey to Mexico City), but I was thrilled when my sister decided to add a whole week in Mexico City to her itinerary. In my opinion it's worth a whole week on its own.
Where to stay in Mexico City
Mexico City is huge and you can get an entirely different experience just by staying in a different part of town. For instance we stayed in Zona Rosa one visit and quickly found out that this is the nightlife zone – not really my scene, but it could be perfect for someone looking for that kind of experience.
Instead, my favorite areas are Roma Norte and La Condesa. As a true millennial, I love the plethora of cute cafes and coffee shops. They're also both within reasonable walking distance of the beautiful Parque Mexico and Parque Espana, (especially true for La Condesa). The Chapultepec Castle area is also a fairly reasonable walking distance for those who don't mind longer walks. (~30 minutes from the La Condesa area and ~45 from Roma Norte.) Typically I try to book an Airbnb within walking distance of Parque Mexico and that will naturally land me in one of these regions.
Coyoacan is a historic part of town where Frida Kahlo's former house now serves as a museum. This part of town is beautiful and much more quaint-feeling. I wouldn't spend my whole Mexico City visit here, but it's great for one or two nights, and does put you slightly closer to the Xochimilco experience (which I'll discuss more below.)
What to see in Mexico City
I've already mentioned Parque Mexico and Parque Espana which are lovely fixtures in any Mexico City day, but here are some other sites to add to the list.
View from Miralto Restaurant in Torre Latinoamericana:
The Miralto Restaurant sits at the top of the Torre Latinoamericana skyscraper. I've never eaten at this restaurant and am not mentioning it as an actual restaurant recommendation, (though it may be delicious, I have no idea). I'm recommending this spot because it's worth a drink or two at the bar just for the sunset view over the city.
Bosque de Chapultepec and the Chapultepec Castle:
The Chapultepec Castle is nestled within the Bosque de Chapultepec, a huge park area with enough space for an almost fair-like smattering of booths and food stalls as well as quiet green areas by the lake. The castle is free on Sundays (and therefore quite crowded) and has a ~$4.50 entry fee otherwise.
The castle is more than just a pretty building – it contains impressive museum exhibits as well, (including a huge Diego Rivera mural) and you should definitely allow plenty of time to see it all. (The last visit I forgot how extensive the interior exhibits were and spent way too much of my museum-stamina lingering around the castle portion of the exhibit.)
Paseo de la Reforma and the Angel of Independence (closed to cars on Sunday mornings): 
One of the central avenues going through Mexico City is the Paseo de la Reforma, recognizable for the Angel of Independence which sits in the middle. There are often interesting market stands lining parts of this avenue and it is closed to traffic on Sunday mornings. We used the city bike-share system called "Dezba" to enjoy biking the Paseo de la Reforma on one such Sunday morning.
Soumaya Museum (Free Admission)
The Soumaya Museum is an impressive art museum with free admission. Absolutely worth a visit for anyone who enjoys art exhibits.
Templo Mayor Museum and Templo Mayor de México-Tenochtitlan:

The Templo Mayor area includes a museum and a preserved section of ruins right downtown, quite close to the National Palace. Just like Chapultepec Castle, there is a ~$4.50 admission fee or it's free on Sundays.
Xochimilco Canal Boats:
Xochimilco is a quirky boat ride taking you through the canals of the Xochimilco region of the city in the far south. You can book these in advance or just show up to the canal area and start haggling, but it should cost around $20-$25 to rent an entire boat (and boat driver) for an hour or so. The boat ride is fairly scenic (and there are points throughout the tour where you can view these strange islands decorated with baby doll heads…) but the main idea is to bring your own food and drinks and day-drink or have a nice little floating picnic with your friends. It is quite far from the other sites mentioned above.
Lucha Libre at Arena Mexico:
Another quirky activity is to catch a Lucha Libre "show" at Arena Mexico. The price varies depending on the day but it should only cost ~$5 or so. Think of this more as a show than a sports event and you'll have a blast.
Teotihuacan:
The Teotihuacan Pyramids and Archeological site is not in Mexico City, but close enough for a day trip. The entry fee is only ~$5 or so, but the greater cost will be getting there from the city. (Estimate around ~$45 and ~2 hours each way for a taxi or Uber, though as a cheaper option, there are buses which leave the pyramids around closing time and head back into the city.)
The pyramids are definitely worth seeing, though it is a long, traffic-filled drive and when we were there back in December, some of the sites were still closed (related to the pandemic I think.) Bring lots of water and snacks because it will be a long day.
Where (and what) to eat in Mexico City
The sites above should give you plenty to do in a week's visit, especially when you add the mandatory leisure time eating delicious food, drinking great coffee, and strolling in the park. A few recommended dishes to get you started on your own food scavenger hunt though include tuna tostadas, cafe de olla, Chiles en Nogada, and of course some street tacos along the way. While it's ridiculously easy to find great food in Mexico City and it hardly requires recommendations, here's the list Drew's been keeping of our favorite spots:
Conclusion:
Mexico is underrated as a travel destination in my opinion, and this is true for its capital city as well. Hopefully these recommendations inspire you to do more than just transit through. If you also love CDMX, include your own recommendations in the comments below!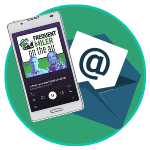 Want to learn more about miles and points?
Subscribe to email updates
 or check out 
our podcast
 on your favorite podcast platform.