This resource is designed to provide a brief overview of airline miles. In other sections we have covered flexible points programs and hotel programs. There's incredible value to be had in all three categories, but you do need to know the basics to take full advantage of these programs.
Most airlines have loyalty programs in which members earn "miles". They use the term "miles" instead of "points" because it used to be a general practice for airlines to award miles based on how far you fly. With most programs, each flight mile used to earn one airline loyalty program mile. Today, most US based programs have changed to revenue based earnings where you earn miles based on how much you pay.
Redeemable miles (RDMs) vs. Elite qualifying miles (EQMs)
One of the most confusing aspects of airline programs is the distinction between redeemable miles and elite qualifying miles. Redeemable miles (RDMs) are what we usually mean when we say you earn miles through flying, signing up for credit cards, and through credit card spend. Once you have them, RDMs can be exchanged for free flights. Elite qualifying miles (EQMs), on the other hand, are usually earned only through flying. You can't trade them in for anything and with most programs they disappear at the end of each calendar year. The only purpose of EQMs is to achieve elite status with your airline. With most airlines, you have to earn at least 25,000 EQMs in a year to earn their lowest level of elite status, 50,000 to earn the next level, and more for higher levels. Elite status usually gives you perks like free checked bags, potential upgrades to business or first class, priority boarding, better seat selection, and more. So, to put it simply, RDMs are for free flights, whereas EQMs are for perks. For the rest of this note, when I mention "miles" I'll be referring to redeemable miles (RDMs) unless I say otherwise.
Alliances and Partners
Most airlines are part of an airline alliance. American and British Airways belong to the OneWorld alliance. United belongs to the Star Alliance. Delta belongs to the SkyTeam Alliance. In addition to these alliances, airlines often partner with other airlines (Hawaiian Airlines and Alaskan Airlines are common examples). These alliances and partnerships are a great thing for free travel! In most cases, you can use your miles to fly not just on the airline who gave you the miles, but on almost any partner/alliance airline.
Types of awards programs: zone based, distance based, and revenue based
Zone based programs
Most US airline loyalty programs price award flights based on origin and destination based on geographic zones. For example, the continental US states are typically considered one zone.  When flying to and from anywhere in the US, most of these programs charge 25,000 to 50,000 miles for a free flight (in coach). They usually have limited numbers of seats available at the 25,000 mile price and more available for 40,000 or 50,000. Similarly, Europe is often considered a single zone.  When flying from the US to Europe, most programs charge 60,000 miles (or more) for a round trip ticket in coach, or 110,000 miles and up for business class. With these zone based awards, the price is the same whether you fly 500 miles or 5000 miles, and regardless of whether you fly non-stop or make 3 connections.
Distance based programs:
A few programs price their awards based on distance flown, and sometimes charge separately for each leg flown. British Airways (BA) is a good example. With BA, there are some remarkable values when you can find short non-stop flights on one of their partners. For example, I can fly round trip from Detroit to NYC on their partner American Airlines using only 15,000 BA points. Most other airlines would charge 25,000 miles for the same flights. Another great deal is to fly round trip Boston to Dublin on their partner Aer Lingus for only 25,000 points in coach. Considering that almost all other airlines would charge 60,000 miles for the same trip in coach, this is a fantastic deal! On the other hand, if you need to make multiple connections and/or fly far, the cost of using BA points rises rapidly and soon exceeds other programs.  As a result, I love having a stash of BA points to use for short hops, but it's generally not a good option for all of your travel.
Revenue based programs:
Southwest is an example of a revenue based program. Southwest Rapid Rewards points have a variable value based on the type of fare you want to redeem. This means that the cost in points is based on the cash cost of a ticket. While this is good for cheap flights, it also means that more expensive flights/routes cost a lot more points. The nice thing about revenue based programs is that your points have a semi-known value and can be used whenever a seat is available for purchase. The downside is that you can never stretch your points further as is possible with zone based and distance based programs.
Top Airline programs reviewed in brief
Below are my reviews of several airlines frequent flyer programs with a focus on the value of their redeemable miles, and without consideration of the airline's flight performance or elite program. For example, Delta receives a poor grade from me because their miles can be difficult to use, but I would otherwise rate them highly for the quality of their planes and service.
United MileagePlus
Zone based awards.
Great award availability through Star Alliance (which is the largest alliance).
Allows one way awards. Online booking engine allows booking with most alliance members and partners.
Round trip awards allow free stopovers.
Never charges fuel surcharges with awards (this can be a huge benefit).
Unfortunately, for international awards, United charges significantly more when flying on partner airlines than on their own flights.
Rating:  A-
American AAdvantage
Zone based awards.
AA rarely charges fuel surcharges for awards (a big exception is awards booked on British Airways flights)
As of March, 2016, award rates are similar to their competition (they used to be quite a bit cheaper).
Awards on many partners cannot be booked online.
American has far fewer partners than United, and if you use American Airlines miles to fly on partner British Airways, you'll be hit with very high fuel surcharges.
Rating:  B
Delta SkyMiles
Zone based awards (but appears poised to move more towards revenue based awards)
Poor award availability except with certain partners.
Good availability on partner airlines to and from Europe.
Good availability on Virgin Australia to and from Australia.
Does not allow booking international first class awards.
Online booking engine is improved, but it still has problems and often incorrectly overprices awards.
Delta removed their award charts and announced a move towards revenue based redemptions.
Rating: B-
Southwest Rapid Rewards
Revenue based awards.
Awards are easy to book and readily available
Southwest offer a companion pass after 110,000 points are earned in a calendar year. With a companion pass the companion flies free on both paid and award bookings giving an incredible value.
Rating: B+
British Airways Avios
Distance based awards.
American Express Membership Rewards and Chase Ultimate Rewards points can be transferred directly, as needed, to BA points.
Redeeming points for BA flights (as opposed to partner flights) is problematic because on many routes they charge very high fuel surcharges in addition to the points.
Short distance direct flights on some partners can be great deals.
Increased minimum price on short distance redemption from 4,500 Avios to 7,500 Avios in North America.
Rating: B-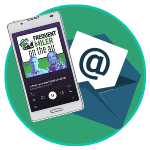 Want to learn more about miles and points?
Subscribe to email updates
 or check out 
our podcast
 on your favorite podcast platform.