For people interested in earning miles and points, Chase credit cards are awesome.  Chase has many of the best signup bonuses available, and with their Ultimate Rewards they have the best flexible points program bar none.  Ultimate Rewards points can be freely moved from one person's account to another, and can be freely and instantly transferred to airline miles and hotel points at any time (using either the Sapphire Preferred or the Ink Bold).
I frequently post tips on how to earn huge numbers of Ultimate Rewards points beyond those given as credit card sign up bonuses.  Many thousands of extra points can be earned when shopping for items you intend to buy anyway, buying free after rebate items, buying and selling merchant gift cards, and even through buying and using Visa gift cards.
Overall, Chase has made free travel almost ridiculously easy.  The last thing you would ever want to do is to get cut off from this gravy train.  But it does happen….
When searching the web, you can easily find dozens of stories of people who were cut off by Chase.  The stories have a common theme:  They discovered, without warning, all of their Chase accounts closed.  In almost all of these stories, pleas to Chase were unheeded, and questions about why were unanswered.
Why does Chase do this?  Unfortunately, I don't have any hard and fast answers.  I've read through countless threads on Flyertalk, FatWallet, and elsewhere and the best I've been able to do is piece together a pattern…
My best guess from what I've read is that Chase has two primary reasons for cutting people off: 1) bad credit risk; and 2) "perk abuse" (I made up that term, but it fits).
Bad Credit Risk
There are several scary stories in which a person signing up for his sixth or seventh (or whatever) credit card from Chase suddenly had all accounts closed.  The common thread here appears to be that, right or wrong, Chase came to the conclusion that their customer was a bad credit risk.  Sometimes this happens to people with very few years of credit history and/or a pattern of very high credit utilization.  When you combine these factors with a large number of credit card applications, it makes sense for Chase to fear that the individual is desperately seeking more credit (and therefore may not be able to pay it off in the future).  What I don't understand is why Chase's reaction is to cut people off completely!  Why not discuss the situation with the customer and perhaps lower their credit limits?  Wouldn't it be better business to keep customers, than to foster such ill will?
Perk Abuse
Chase has an AARP Visa card that gives 5% cash back on all purchases for the first 6 months.  There are many reports on FatWallet from people who have taken advantage of this perk to the limit: they use the card for 6 months to pay taxes, make mortgage payments, buy gift cards, fund investments, you name it.  The goal they have is to get as much money back in those 6 months as possible.  Not surprisingly, Chase doesn't appreciate this.  5% cash back is an intentional money loser for Chase.  Just like signup bonuses, Chase is willing to lose some money in the short term in order to get valuable customers for the long term.  What they don't want are people who abuse this perk and then ditch the card after 6 months.  So, when Chase sees people maxing out their AARP cards as described above, they cancel their accounts.
Another example of "perk abuse" is with the Chase Freedom card.  When combined with a Chase checking account one of the perks of the Freedom is an extra 10 Ultimate Rewards points per transaction.  For example, if you buy something for 2 dollars with your Freedom card, you get the usual points you would earn anyway, plus an extra 10 points for the transaction.  For large purchases, 10 points is such a small extra perk as to be almost irrelevant.  For very small purchases, though, 10 points can be huge.  For example, if you buy an item for 50 cents, 10 points is a 20% rebate.  If you buy something for 1 cent, 10 points is a 1000% rebate!  So, not surprisingly, people found ways to make many many very small purchases.  One guy, for example, reported that he wrote a script that helped him buy and redeem 1 cent Amazon gift cards.  For every one of these transactions, he earned 10 cents from Chase!  He reportedly got away with thousands of dollars before Chase shut him down.
I hate to say this, but my Inking Money posts can be a form of perk abuse as well.  The idea I described in those posts is to maximize the Ink card's 5X office supply category bonus by buying Visa gift cards at office supply stores.  That way, you can effectively get almost 5X for all of your credit card purchases not just those made at office supply stores.  Unlike the two exploits I described above, though, the Ink cards do have built in limits.  With the Ink Bold, you can get 5X for up to $50K in purchases per year.  With the Ink Classic and Ink Cash, the limit is $25K per year.  These limits help protect Chase from extreme abuse, but I'm sure they do not want everyone with an Ink Bold to maximize their annual 5X bonus!  I don't think Chase has cut off anyone yet for making too many purchases at Staples, but it will happen if too many people push the game too far.
How to protect yourself
I don't have a magic formula for what will work and what won't.  Instead I've jotted down some "dos" and "don'ts" that might help.  I'll add to these as I get feedback from readers or other sources of information.
Do:
Pay off your credit bill in full every month.
Monitor your credit score (here are a couple of free services that can help).
Take steps to improve your credit score if it is low.
Keep a low credit card utilization ratio. Ideally the total amount charged to all of your cards in a given month is about 10% (or less) of your total available credit limit (across your credit cards).
Use tricks that maximize credit card perks in moderation.  For example, buying Visa gift cards at Staples to help meet the Ink Bold's $5K spend requirement (for the signup bonus) should be fine if you spread out the purchases over several months.  If you suddenly start spending $10K per month at Staples, though, I expect you'll get noticed (in a bad way).
Maximize use of the Ultimate Rewards Mall for earning extra points.  Unlike the Ink and Freedom perks I described earlier (in which Chase loses money), Chase gets paid for points earned via the mall.  I'll go out on a limb and say that Chase would never ban someone for too much Ultimate Rewards Mall activity.
Spread out your purchases.  Don't buy exclusively from one merchant (Staples, for example).  Use the card occasionally for regular expenses such as meals, grocery, etc.
Don't
Don't signup for many credit cards unless you have a very good credit score.
Don't max out your credit cards.  See "keep a low utilization ratio" above.
Don't use your Ink Bold exclusively for $50K worth of office supply purchases!  Mix in other non-category purchases.
Don't scheme up ways to spend 1 cent at a time with your Freedom card.
Don't make large purchases that can look like cash advances.  For example, one guy on FatWallet claims to have found an investment broker that accepts credit card payments.  I don't know if that's true, but I do think that it would look suspicious to Chase.
Don't buy expensive refundable tickets for the purpose of increasing credit card spend and getting your money back later.
Do you have any knowledge that will help us stay on Chase's good side?  Do you have any other "dos and don'ts" to share?  Please comment below.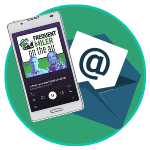 Want to learn more about miles and points?
Subscribe to email updates
 or check out 
our podcast
 on your favorite podcast platform.