As reported by First Class Flyer, there is a fantastic airfare sale on a number of airlines between Washington DC and Greece and between Chicago and Sofia, Bulgaria – though there may be other departure and arrival points available. I think by far the most exciting prospect is that you can fly on British Airways for as low as $1410 round trip and earn a lot of Alaska Miles (elites may earn more than 40K).
That's a rare price indeed for transatlantic business class. Considering the extra bonuses Alaska is offering on premium cabin travel on British Airways, the value of the miles earned makes this a no-brainer if you're looking to get to Europe.
How to stack discounts
Most of the info you need to stack this is laid out in Extreme Stacking British Airways, AA, and Iberia flights. The short version of the story is this: round trip flights from Washington DC to Athens are on sale for prices in the $1700's from tomorrow through the end of the schedule on most days. Here is a look at availability this month and next:
The story is similar through next June. Flights entirely on British Airways are ringing in at $1768:
And note that it's not just Athens — I see similar prices to Mykonos and Corfu. Alternatively, Chicago to Sofia, Bulgaria rings in at about $140 more.
But you are able to stack savings on that. First, use the AARP discount (costs $12 to join, no age requirement – I finally joined last night) good for $200 off the price shown above. Then, add coupon code CARDOFFERU for Chase cardholders to save an additional 10%. See that post linked at the top of this section for more detail on these great discounts. After both AARP and CARDOFFERU, I see the $1410.74 round trip price shown at the top of this post. Note that the code CARDOFFERU worked fine for flights this fall, but I received errors when trying to use it for travel next spring and summer (despite the fact that the discount has been extended through 12/31/18).
Earning a return
As you may know, Alaska is offering big bonuses for traveling in paid business or first class with a number of airlines, including British Airways. Here is the earning chart for flights on British Airways, before any elite bonuses.
In the example routing at the top of the page, the longhaul segments are in "I" class, and the intra-European segments are in "J". That means you'll earn 250% mileage flown on the transatlantic portion of your trip and 350% mileage flown within Europe. A flyer with no-status would therefore receive about 28,000 Alaska MileagePlan miles if crediting the flights shown here to Alaska. As an MVP Gold member, I would qualify for an additional 100% mileage flown for a total of about 38,000 redeemable miles. Top-tier MVP Gold 75K members would earn even more! Those are great returns on a relatively cheap business class ticket.
Bottom line
These are some fantastic fares for transatlantic business class and availability is currently wide open through the end of the schedule. To stack the AARP and 10% off promotions, you would need to book directly through British Airways (using the link from your AARP account), meaning that you are not going to be able to use the pay-with-points rebate (unless you get a 1-time exception, but I would doubt that at this point). If you're looking at flights towards the end of the schedule, keep in mind that Alaska could change earning rates at some point, though I'd suspect that the current rates will stick through at least the end of this year.
H/T: First Class Flyer.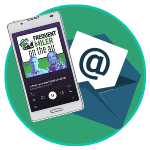 Want to learn more about miles and points?
Subscribe to email updates
 or check out 
our podcast
 on your favorite podcast platform.