Wow, I didn't see this coming.  Via The Points Guy and Loyalty Traveler, I learned today that Wyndham is planning to overhaul their rewards program, in a very good way, on May 11th.  The startling part of the Wyndham announcement is that they will have a single flat redemption rate for hotel nights: 15,000 points per night, regardless of the property – with no blackout dates.  Yes, many of Wyndham's properties are low-end and probably not worth 15,000 points, but they do have a number of mid to high end properties around the world.  In many cases, 15,000 points per night will be a fantastic bargain.
When I first read about this I actually thought it was an April Fools Day joke released a day early.  If so, count me as one that's been fooled.  Wyndham has full details of the new program here.
Some nice properties
Wyndham's brands include Ramada, Wingate, Baymont Inn & Suites, Travelodge, and many more:
Both The Points Guy and Loyalty Traveler point out some high end properties that will be bargains under the new scheme.  I particularly like the look of Le Moulin de Vernègues:
And, the Wyndham credit card suddenly looks interesting…
For a while now, Barclaycard has offered a 45,000 point signup bonus for one of their two Wyndham cards:
Starting May 11th, those 45,000 points will be worth 3 nights in any of Wyndham's top properties.
How to get Wyndham points?
Now that Wyndham points are suddenly interesting, one wonders how to go about getting them when needed?  The credit card (shown above) is an obvious option.  How about transfer partners?  According to the Frequent Miler Transfer Partner Master List, Wyndham points transfer from… nowhere.  Amex? Nope. Chase? Nope. Surely Diner's Club? Nope.  Wyndham points aren't even available from Amtrak!
This Wyndham page lists several unappealing options for earning points such as paid stays at hotels, car rentals, Life Lock, etc.
You can also currently buy points from Wyndham for 1.1 cents each.  That means that you can theoretically buy a night at any Wyndham hotel (starting May 11th) for only $165.  At some hotels that could be a huge bargain.  However, Wyndham has a 5K limit: "A maximum of 5,000 Wyndham Rewards Points can be purchased and received in a single calendar year."  So much for that idea.
The only good option I see for earning points quickly is through the credit card, which earns 2 points per dollar for all spend.  A one night stay, then, would require $7,500 spend.  How does that compare to the Club Carlson credit card which offers 5 points per dollar everywhere?  Club Carlson standard award nights range from 9,000 to 70,000 points per night.  With the Club Carlson credit card, you would have to spend between $1,800 and $14,000 to earn enough points for a free night.  At the top end, the Wyndham card appears to be the better deal.  However, the Club Carlson credit card also gives you your last night on an award stay for free.  So, for a two night stay, the amount of required spend is unchanged: $1,800 to $14,000.  With the Wyndham credit card, a two night stay would require $15,000 spend.  All else being equal, the Club Carlson credit card is still the better deal.
Conclusion
Overall I'm excited about the positive change to Wyndham's rewards program, but I'm also a bit frustrated by the lack of obvious options for earning points quickly and easily.  At least there's the credit card.  I'll probably give the application a try… very soon.  My bet is that the 45K offer will disappear before the new program is put into place.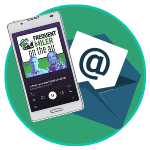 Want to learn more about miles and points?
Subscribe to email updates
 or check out 
our podcast
 on your favorite podcast platform.