Wyndham Rewards Member Month promotions continue today with a couple of new promotions. Their points are on sale (we'll publish about that separately), but for now I wanted to highlight their other deal – a shopping portal promotion.
I particularly love this time of year because Wyndham takes us on a journey to somewhere that math rules no longer apply. I hope you have an itchy scalp because the Wyndham portal calculations will leave you scratching your head.
The Deal
Earn 5x 4x 1.75x 3.14159265359x an increased amount at select retailers through the Wyndham Rewards shopping portal.
Key Terms
To qualify for the 5X Wyndham Rewards bonus points offer ("5X Bonus Points Offer"), a Wyndham Rewards Member must, between 5:30 AM  EDT March 22, 2023 and 11:59 PM EDT April 20, 2023 (the "Promotion Period"): make a purchase on http://www.wyndhamrewards.com/shopping while signed in to their Wyndham Rewards account (each, an "Offer Qualifying Purchase").
A Member who qualifies for the 5X Bonus Points Offer will receive 5X Wyndham Rewards bonus points for each Offer Qualifying Purchase completed (i.e., five (5) times the amount of Base Points such Member would have earned for such purchase pursuant to the terms and conditions for the Collinson Latitude Ltd shopping site, set forth below (the "Shopping Site Terms")).
The Wyndham Rewards bonus points earned by a Member pursuant to these Promotion Terms (the "5X Bonus Points") will be posted to such Member's Member account within 45 days following the completion of such Member's Offer Qualifying Purchase.
All purchases are subject to the retailer's terms and conditions.
Any purchase that is returned or exchanged does not count as an Offer Qualifying Purchase, and Wyndham Rewards reserves the right to remove any 5X Bonus Points awarded in connection therewith from the account(s) of the applicable Member(s).
For clarity, any purchase that is completed before or after the Promotion Period (as defined above), will not be counted towards the 5X Bonus Points Offer.
Members who have elected to earn airline miles in their Member profile will earn Wyndham Rewards points in accordance with the Shopping Site Terms and these Promotion Terms.
The 5X Bonus Points Offer is not transferable and may not be substituted for any other offer.
The 5X Bonus Points Offer cannot be combined with any other promotion, sale, discount or other offer.
In the event an Offer Qualifying Purchase qualifies for any other promotion or offer which would yield greater points earning for a Member than would be realized pursuant to this 5X Bonus Points Offer (a "Better Offer"), the Better Offer will prevail.
Wyndham Rewards, Inc. may cancel or modify the 5X Bonus Points Offer without notice.
The 5X Bonus Points Offer is subject to the Shopping Site Terms in addition to these Promotion Terms, and is void where prohibited.
Quick Thoughts
Wyndham shopping portal math is a real thing, but in many ways it's unreal. They've run these bonus point promotions for several years and every single year the calculations don't line up with any semblance of normal math rules.
The Wyndham Rewards Member Month landing page describes this promotion in the following way:
For a limited time, earn up to 20 Wyndham Rewards points per dollar (that's 5X points!) on all purchases made through Wyndham Rewards Online Shopping—including retailers like Under Armour, Fenty and Godiva.
Let's look at a few of the inaccuracies in that one sentence.
You can earn up to 20 Wyndham Rewards points per dollar through the portal – Untrue – you can earn up to 120 points per dollar
That's 5x points – With 404 retailers on the portal, I could only find one – Godiva Chocolatier (30x vs 6x) where they're offering 5x the normal rate.
Under Armour – Currently 24x and was 15x
Fenty – Currently 21x and was 12x
OK, so math isn't their strong suit, nor their incredibly weak, threadbare suit for that matter. However, that's not to say that you should ignore this shopping portal promotion either because even though it's not 5x across the board, there are some incredibly generous rates on offer at a wide range of retailers. Here are just a few highlights, along with a few ways to maximize them:
Blue Apron – 9,000 points (flat rate – stack with Amex Offers & Chase Offers)
Disney+ US Bundle – 3,841 (flat rate – can take advantage of the Amex Platinum digital entertainment benefit)
NordVPN – 120x
AllTrails – 45x
eBags – 30x
AAA Auto Club (Northern California, Arizona, Utah, Wyoming, Montana, Nevada and Alaska) – 30x
Columbia Sportswear (there's an Amex Offer giving $20 back on $100 spend) – 24x
Under Armour (there's an Amex Offer giving 20% back on up to $50 spend) – 24x
Macy's – 21x
JCPenney – 18x
Nike – 18x
Staples – 15x
Dell – 12x
Apple – 9x
Wyndham points are currently on sale for just under 1c per point, but there's a limit as to how many points you can buy each year. If you're wanting to stock up on even more points (such as for Vacasa bookings which cost 15,000 points per bedroom), it might make sense for some to take out a NordVPN subscription even if you have no desire to have it. That's because you could pay for the most expensive subscription – $161.73 for a Complete subscription for 2 years – which should earn you 19,408 Wyndham Rewards points. That would be like buying their points for 0.83cpp which is even better than the sale, albeit with a lower maximum earning opportunity. You can also stack with this NordVPN card-linked offer on the JetBlue portal.
This "5x" promotion is due to last through April 20, but I wouldn't be surprised if we see retailer rates fluctuating during that time. If there's a particularly good rate for a retailer you're interested in, it might make sense to make your purchase sooner rather than later rather than holding off a few weeks only to find the rate for that specific retailer dropping in the meantime.
Something worth being aware of is that when Wyndham runs these portal promos, the rate you see is the rate you get. For example, the 120x NordVPN rate sadly won't get increased to 600x even if you use Wyndham's magical abacus to calculate things.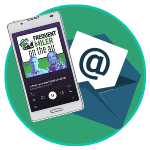 Want to learn more about miles and points?
Subscribe to email updates
 or check out 
our podcast
 on your favorite podcast platform.