Wyndham Rewards points recently became far more valuable.  For real this time.  I previously wrote about the possibility of getting great value using Wyndham points to book vacation rentals.  After a frustrating exploration, I was unsure if this option was worth pursuing.  The phone agent I spoke with was clueless.  There was no information online.  I expected the worst.  Read my previous post, here: Wyndham Vacasa – Incredible value possible, good value likely, frustration guaranteed.
Thanks to several readers who wrote in with booking tips, we now have answers to my questions, and solutions to my previously reported problems.  If you're interested in booking vacation rentals, Wyndham points can be a goldmine…
Intro
In 2019, Vacasa (a vacation rental management company) bought Wyndham Vacation Rentals.  And in February 2021, Wyndham Rewards made it possible to redeem points for any of Vacasa's more than 15,000 vacation rental properties.
Wyndham prices vacation rental free nights at 15,000 points per bedroom per night.  That's awesome because there are some amazing properties available with only 1 bedroom.  When those properties rent for, say, $300 per night, you'll get 2 cents per point value.  That's excellent.  And, the actual value is even higher because you do not have to pay fees or taxes when paying with points.  In this four night stay example, the room rate averaged $315, but after taxes and fees came to $427 per night:
In the above example, you would pay a total of 4 x 15K = 60,000 Wyndham points for a $1,708.35 rental.  That's a value of 2.8 cents per point!
Working with Wyndham is easy… if you know the secret
There is no way to book Vacasa vacation rentals online with points.  And, as I demonstrated in my previous post, calling can be a frustrating waste of time.  Fortunately, a commenter going by the name Nil provided the solution.  Simply email your requests to Wyndham Rewards Fulfillment <triprewards.fulfillment@wyndham.com>.  I tried it, and it worked!  Replies often took a couple of hours, and sometimes overnight, but I still found it very easy to work with them that way!
Update: Wyndham now has a dedicated phone line for Vacasa reservations and no longer accepts reservations by email.  Theoretically, it should now be pretty easy to book over the phone.  Call: 1-800-441-1034.
15K per night per bedroom… yes, really
In my previous post, I mentioned that the 15K per night per bedroom price was mentioned in press releases but not online.  Meanwhile, online, I found that other similar point-awards cost either 15K or 30K per night:
As a result of the above, I surmised that Vacasa rentals, especially the more expensive ones, would charge 30K points per night per bedroom.  I was wrong.
I learned from a few readers and directly from Wyndham Rewards Fulfillment that all Vacasa properties price at 15K points per bedroom per night.
Blackout dates do exist
The Vacasa website shows you the dates that properties are available to book with cash, but not with points.  The only way to verify that a property is available with points on the dates you want is to contact Wyndham Rewards Fulfillment to ask.  The best approach is to be ready with multiple options that will work for you when you call Wyndham to inquire about availability.
The first property I inquired about wasn't available for a points booking on the requested dates.  Specifically, they said "I regret to advise they are currently restricted for points reservations for the dates provided."  I then asked if that property was available at all during the summer with points, but was told that it was "unavailable throughout June/ July and August, using points."  This tells me that blackout dates exist since the property is available for cash bookings throughout the summer.
Fortunately, the Wyndham agent suggested a few other nice looking properties in the same area that were available.  They weren't as expensive as the property that I had picked, but they weren't cheap either.
Blackout dates appear to be price-based (limit $325 to $350 per bedroom per night)
Based on numerous data points, it appears that you can book a 1 bedroom with points only if the average price per night is less than $350 (some seem to have been limited to $325).  It's OK if some nights are higher, as long as other nights bring the average down below $325 or $350.
We now have one set of datapoints that shows that this $350-ish cap applies per bedroom to two bedroom units (i.e. you can book up to an average of $700 per night for a two bedroom unit).  I think its a safe bet that this same rule extends to larger units (e.g. max $1050 for a 3 bedroom, etc.).
More info about booking award stays
In my previous post, I made some (mostly wrong) guesses about how this all worked.  Here is the correct info:
Are any fees passed along?  No.  On award stays you do not have to pay booking fees, cleaning fees, or taxes.
What is the cancellation policy for award bookings?  Cancel 30 or more days before your stay for a full refund of points.  Within 30 days all of your points are forfeit.
If we don't have enough points, can we put a booking on hold until we earn enough points? No
And this is new (and thanks again to Nil):
How to book Vacasa Vacation Rentals with Wyndham points
Here's the step by step process that I recommend:
Start your search here: www.vacasa.com/search?maxbeds=1&place=/usa/
This link filters to a maximum of 1 bedroom.  If you want more than 1 bedroom, change the filter, but keep in mind that 2 bedroom units cost twice as many points.
Use the Vacasa website to find properties that are available for cash rates for your dates of interest.  I recommend finding at least three options that would work for you, if possible.
Call 1-800-441-1034 to book the stay (they no longer accept bookings via email)
Put a reminder on your calendar 31 days or more before your stay to remind you to cancel if it doesn't look like the stay will work out.  Bookings are non-refundable within 30 days.
Conclusion
The Vacasa website shows nearly 5,000 property rentals with no more than 1 bedroom in the United States alone (they have additional rentals available in Canada, Mexico, Belize and Costa Rica).  This means that there is a huge inventory of rentals that cost only 15,000 Wyndham points per night.  For any property that costs $150 per night, that's a good deal.  For any property that costs $300 or more per night, that's a great deal.  And it gets better if you have a Wyndham Earner credit card that offers a 10% discount on awards.  In that case, you'll pay only 13,500 points per bedroom, per night.
The one thing I really don't like about the whole Wyndham/Vacasa thing is that bookings become nonrefundable within 30 days of the stay.  That's tough to deal with as a customer, but understandable from Vacasa's point of view.  If you cancel too close to the reservation, the home is likely to go unrented during that time.
This 15K per night vacation rental thing has made me more bullish than ever on the Wyndham Rewards Earner Business Card (see my review here).  That card offers a 10% award discount, Wyndham diamond status, 8X earnings at Wyndham & gas stations, 5X for utilities, and 15,000 Wyndham points each year that you renew.  Those 15,000 points alone, now, are more than enough to pay for a night at some amazing looking rental properties (note, though, that most properties have minimum stay requirements).  I recently signed up for the card and was finally approved via email after 3 weeks of silence.  Even without considering earnings from spend, the card's 45K bonus will be enough for a 3 night rental with 4,500 points left over.
Once I earn my new card's welcome bonus, I'm going to be looking to book something as soon as possible.  Wyndham has a history of announcing great award rates and then soon after changing them for the worse.  I'll be happily surprised if we don't see similar changes here.  The fact that these awards can't be booked online (or easily via phone) might actually help us here.  If relatively few people book these awards, there's a chance that the current award pricing will last longer.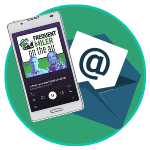 Want to learn more about miles and points?
Subscribe to email updates
 or check out 
our podcast
 on your favorite podcast platform.