Amex is out with a targeted promotion to earn up to 10,000 bonus Starpoints for adding authorized users to your Amex SPG personal card when each authorized user also makes $1,000 in purchases on the card within the first 3 months. That's fantastic considering the fact that the signup bonus is usually only 25,000 Starpoints (and considering the fact that 10K Starpoints could get you up to 5 weekend nights in Category 1 properties).
The Deal
Earn 2,500 Starpoints for each authorized user you add to your Amex SPG personal card that makes $1,000 in purchases within 3 months of adding that user (the spend must be made on that AU's card)
Earn up to 10,000 points through this promotion (4 bonus offers per account)
Direct link to see if you're targeted (you will be prompted to log in)
Key Details
The promotion appears to be targeted, but I did not receive an email and the link still worked
Authorized users must be 13 years of age or older and never had a defaulted account with Amex
Must add the authorized users by 9/30/17
The 3 month clock begins the day you add the user (which will be before you receive the card)
According to the terms, eligible purchases do not include: "interest charges, cash advances, purchases of travelers checks, purchases or reloading of prepaid cards, or purchases of other cash equivalents."
Quick Thoughts
This is a great offer for adding authorized users. I was thrilled to see I was targeted even though I haven't received an email. It's well worth logging in just to see if you're targeted.
Amex is also currently offering a targeted bonus for adding authorized users to the Amex Hilton cards (See: Surprise: No email, still targeted for 10K per AU), but I think this Starpoints offer is a lot better. First, Starpoints are significantly more valuable than Hilton points — according to our Reasonable Redemption Values, the 10K total possible bonus is worth about $208, though you can certainly get a lot more value than that with the right redemptions or transfer partners. The Hilton Surpass promotion is only worth about $160 if you earn the maximum number of points, and that's assuming that Hilton doesn't overcharge you (See: Hilton stinks at math: book award nights separately).
I've gotten excellent value out of 10K Starpoints in the past. For example, during our honeymoon, we spent spent 5 nights at the St. Regis Osaka. At the time, it was a Category 5 property costing 12K points per night — but with the 5th night free, we paid just 9,600 points per night. They gave us a pretty warm welcome, with a bottle of champagne, a cake, tea — and at the time I booked it, the cash rate was a sky-high $1,000+ per night (an abnormally high demand week).
On top of all that, Starpoints are one of the most difficult types of points to collect en masse. The only bonus category on the card is Starwood/Marriott spend, where you will earn 2X. With this offer, you are earning 3.5X on all spend for that first $1,000 spend for each user. That's a great return on everyday spend.
Of course, if you do choose to add users, beware of the terms excluding the purchase of prepaid cards from the definition of "purchases". There is plenty of debate as to how closely that is enforced, but with the relatively low spending requirement per authorized user, many people can probably meet the spend with everyday purchases.
Do you plan to add 4 AUs through this promotion?
H/T: Doctor of Credit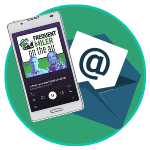 Want to learn more about miles and points?
Subscribe to email updates
 or check out 
our podcast
 on your favorite podcast platform.