Today Chase has increased the offer on the United Mileage Plus Explorer Business credit card. New applicants can now earn up to 100,000 United miles — though it'll require some heavy spend in the next six months to do it.
The Offer
For more information about this card and to find an application link, see our dedicated card page by clicking the card name below.
Key Card Details
Card Name w Details & Review (no offer)
Quick Thoughts
As you can see above, this new offer will award 50,000 United Mileage Plus miles after $5K in purchases in the first 3 months and an additional 50,000 miles after spending a total of $25,000 in the first six months.
That's a lot of spend — an additional $20K to earn 50K miles. That said, Greg has shown just how incredibly valuable United miles can be when leveraged properly (See: United Excursionist Perk Maps. Visualize regions to optimize awards.). If Greg had 100K miles to use in the #40Faraway challenge, Stephen and I might be in trouble.
Of course, if spending an extra $20K on this card will mean that you can't put spend towards more valuable bonuses, that wouldn't make sense. On the other hand, if you can easily meet the spend on this and still meet spend on other cards, this might be worth consideration (provided you have a plan for the miles).
Keep in mind that you are not eligible for this offer if you have received a new cardmember bonus on this card in the past 24 months (new bonuses on other Chase United cards are not a problem). Also, this card is subject to the 5/24 rule.
Chase's 5/24 Rule: With most Chase credit cards, Chase will not approve your application if you have opened 5 or more cards with any bank in the past 24 months.

To determine your 5/24 status, see: 3 Easy Ways to Count Your 5/24 Status. The easiest option is to track all of your cards for free with Travel Freely.
The good news is that it won't add to your 5/24 count.
Chase 5/24 semantics ("Subject to" vs. "Count towards"): Most Chase cards are subject to the 5/24 rule. That means the rule is enforced in making approval decisions. In other words, you probably won't get approved if your credit report shows that you opened 5 or more cards in the past 24 months. Meanwhile, most business cards (such as those from Chase, Amex, Barclaycard, BOA, Citi, US Bank, and Wells Fargo) are not reported on your personal credit report. These cards do not count towards 5/24.

Example: Chase Ink Business Preferred is subject to 5/24, so you likely won't get approved if over 5/24. If you do get approved, it won't count towards 5/24 since it won't appear as an account on your credit report.
It's also worth noting that this is a business card, though many people have a business and don't even realize it.
Applying for Business Credit Cards

Yes, you have a business: In order to sign up for a business credit card, you must have a business. That said, it's common for people to have businesses without realizing it. If you sell items at a yard sale, or on eBay, for example, then you have a business. Similar examples include: consulting, writing (e.g. blog authorship, planning your first novel, etc.), handyman services, owning rental property, renting on airbnb, driving for Uber or Lyft, etc. In any of these cases, your business is considered a Sole Proprietorship unless you form a corporation of some sort.

When you apply for a business credit card as a sole proprietor, you can use your own name as your business name, use your own address and phone as the business' address and phone, and your social security number as the business' Tax ID / EIN. Alternatively, you can get a proper Tax ID / EIN from the IRS for free, in about a minute, through this website.

Is it OK to use business cards for personal expenses? Anecdotally, almost everyone I know uses business cards for personal expenses. That said, the terms in most business card applications state that you should use the card only for business use. Also, some consumer credit card protections do not apply to business cards. My advice: don't use the card for personal expenses if you're not comfortable doing so.
Personally, I'm not particularly drawn to this offer. While the Excursionist Perk can be huge, I'm otherwise not very excited by Mileage Plus miles these days. The nice benefit is that United does not add fuel surcharges to awards — but then neither does Avianca LifeMiles. There are some decent partners with whom you can avoid fuel surcharges with Aeroplan and ANA as well — and those programs tend to offer better award chart sweet spots for Star Alliance awards.
All that said, if you already have a stash of United miles and would like to add to it, this could be worth consideration. Another thing to keep in mind is that we have previously seen an offer for 75K miles that only required $5K spend. Personally, I'd probably rather have an offer like that and generate the additional 25K miles to hit 100K through Ultimate Rewards — but to each his own.
H/T: Doctor of Credit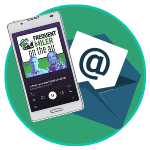 Want to learn more about miles and points?
Subscribe to email updates
 or check out 
our podcast
 on your favorite podcast platform.