Now that we have until March 31st to convert hotel points into Companion Pass qualifying Southwest points, I expect that readers will have more interest than ever before in Marriott Travel packages.  After all, until March 31st, Marriott Travel Packages offer a fantastic way to get the Southwest Companion pass that will be good for an unlimited number of flights for almost two years!
Here are 12 things that you need to know…
1. What are Marriott Travel Packages?
Marriott travel packages are awards in which you exchange Marriott Rewards points for airline miles plus a certificate for a 7 night stay.  You do not need to use the airline miles as part of the trip in which you book your stay.  The number of Marriott Rewards points required depends on which package you select (e.g. which type of airline miles you want), how many miles you want (50,000; 70,000; 100,000; or 120,000), and which category of hotel you plan to visit.  More details can be found on Marriott's website, here.
2. What about 5 Night Packages?
5 night packages exist, but they're intended only for Marriott Vacation Club (timeshare) owners.  Some people have been able to book 5 night packages despite this restriction, but most who ask are turned away.  In other words, don't count on being able to book these.  If you can somehow book one, they do offer tremendous value.  See: Analysis of Marriott Travel Packages: 5 Night vs. 7 Night.
3. Do I have to select a specific hotel before I redeem points for a travel package?
No.  When you redeem points for a travel package, you get a certificate that's good for a full year.  In most cases, Marriott reps have been willing to extend the expiration date even further for those who have been unable to redeem their certificate in time.
4. Do I have to know which category of hotel I want before I redeem points for a travel package?
No.  My recommendation is to get a Category 1-5 package.  If you later want to redeem the 7 nights at a category 6 or higher hotel, you can simply pay the difference in package price at the time your redeem your certificate.  For example, if you spend 270,000 Marriott points for a 7 Night Category 1-5 package and later decide to use the certificate in a category 9 hotel, you'll simply pay the difference in price between the Category 1-5 and Category 9 packages.  Since the Category 9 package costs 390,000 points, you would pay the difference: 390,000 – 270,000 = 120,000.
5. Which packages offer the best value?
Until March 31, 2017, Hotel + Air Package 3 offers the best value for those who fly Southwest because Southwest points will count towards the Southwest Companion Pass.  By purchasing the 7 Nights + 120,000 Rapid Rewards Points package, you'll get a Companion Pass good for the rest of 2017 and all of 2018!  If you go this route, I highly recommend purchasing the package at least a week before the March 31st deadline to ensure that you receive the points by March 31st.
The next best value is arguably the United RewardsPlus package since it offers the most miles (thanks to the partnership between United and Marriott):
Depending on your mile-needs, Hotel + Air Package 1 may be the best.  With this package you can choose from a number of valuable airline programs including Alaska Airlines, American Airlines, and Delta.
Avoid packages 2 and 4 since they offer poor value compared to the others.
6. How many miles should I get?
If you value miles over Marriott Rewards points (and you should!), then always choose the package that is furthest to the right (e.g. 120,000 miles with packages 1 and 3).  A good rule of thumb is to first pick the type of miles you want, then pick the package that is in the top, right of the chart.  If you don't have enough Marriott Rewards points it can make sense to buy SPG points to top off your balance (see answer 10 below for more options).
7. Is it hard to use the 7 night certificates?
Unfortunately, yes.  To get full value, you have to find a hotel with 7 nights of standard room award availability.  Even if you don't want to stay the full 7 nights, you must book 7 nights in order to use the certificate.  You can't use some nights at one hotel and some at another.  You can split up the nights at the same hotel, but only if you book paid nights in-between and on the same reservation.  For example, suppose a hotel has award nights available on weekdays, but not weekends.  You could then book a 9 night stay and use the certificate to book Monday through Thursday night, pay yourself for Friday and Saturday night, then use the certificate for Sunday and Monday night.
UPDATE 1/23/2017: In a conversation with a Marriott Rewards supervisor, I was told that you can book fewer than 7 nights, but the certificate will have no left over value.  This can be very important in situations where the hotel you want to stay at has award nights available for 5 or 6 nights in a row, but not for 7.
8. What are my options if I can't ever use the certificate?
First, it makes sense to call Marriott Rewards and ask them to extend the validity of the certificate for another year.  If you're sure you won't use the certificate, though, you can try to get a partial points refund.  If you book a 7 Night package costing 270,000 Marriott Rewards points, you should get back 45,000 Marriott Rewards points.  If you cancel a higher category package, you'll get back 45,000 points plus the difference in package price between your package and the Category 1-5 package.
9. Can I use the 7 Night Certificate at SPG properties?
No, not yet.  It seems likely that there will come a time when you can, but I can't promise anything.
10. I want one of these!  How do I earn enough Marriott points quickly?
Keep in mind that you can freely convert SPG points to Marriott points at a 1 to 3 ratio.  So, 90,000 SPG points convert to 270,000 Marriott points.  If you still need additional points quickly, the best option is to sign up for credit cards:
More options:
Refer others. You may be able to earn additional points by referring others to these cards if you are a current cardholder.
Friends can help by transferring points to you.  Marriott allows members to transfer up to 50,000 points per year to others for a fixed $10 fee which is waived for Gold and Platinum members.
Buy points. Marriott sells points for 1.25 cents each (limit 50,000 per year).  SPG sells points for 3.5 cents each (1.17 cents per Marriott point) with a limit of 30,000 points (90,000 Marriott Rewards points).  SPG points are often on sale cheaper, so keep an eye out for a good promotion.
Transfer points from Chase Ultimate Rewards to Marriott 1 to 1.  In general I don't recommend this since you can get better value for those points, but it can make sense when topping off the points needed for a Marriott Travel Package.
Transfer points from Amex Membership Rewards to SPG and then to Marriott.  Amex transfers to SPG are usually 3 to 1, so that results in a 1 to 1 transfer to Marriott.  Keep an eye out for a transfer bonus which would improve the transfer rate.
11. Can I combine points with my significant other to book this?
Yes.  When you call Marriott Rewards to book the travel package, you can ask them to pull the points from both accounts.
12. Does it make sense to get a Travel Package even if I don't want to stay at a Marriott hotel… ever?
Surprisingly… Yes.  The packages in the top right of each Travel Package (except for packages 2 and 4) offer good value for the miles alone.  Let's take an example using my current Reasonable Redemption Values (RRVs).  At this time, the RRV table shows Marriott points worth 0.68 cents each, and Southwest points worth 1.6 cents each.  So, 270,000 Marriott points can be said to be worth 270,000 x $0.0068 = $1,836.  If you redeem those 270,000 points for a 7 Night 120,000 Southwest point package, you would get 120,000 Southwest points worth 120,000 x $0.016 = $1920.  In this example, even if you threw away the 7 night certificate, you would have slightly increased the value of your points.  Plus, of course, if you do this before March 31st, you'll get the Southwest Companion Pass as well!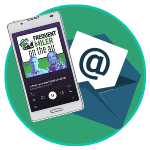 Want to learn more about miles and points?
Subscribe to email updates
 or check out 
our podcast
 on your favorite podcast platform.