Yesterday, a member of the Frequent Miler Insiders Facebook group posted something about using an app I hadn't heard of before: Seated. If you like to dine out and live in a city served by the app, this one is worth a look because you can earn $15 back every time you dine.
Seated is an app that allows you to make restaurant reservations. I've used similar apps like Open Table in the past. What sets Seated apart is that you earn a $15 Amazon, Starbucks, or Uber gift card every time you dine. We found a few restaurants that even offer $20 (I assume there may be more). It's only available in limited cities, but there seems to be a fair number of restaurants available in each city. I think this app is worth a look if you live in or travel to one of the cities served by Seated. What's more, several users in the Facebook Insider's group have reported that they've gotten great seats thanks to the app.
Cities where Seated is available:
New York
Providence
Philadelphia
Boston
Washington, DC
Chicago
Atlanta
Miami
New Orleans
Houston
Austin
Denver
Seattle
Los Angeles
San Francisco
Brilliant use from Frequent Miler Insiders
Amol, from Travel Codex, posted a great tip in our Frequent Miler Insiders group about how to use this benefit. I'll let his post speak for itself:
Getting paid to eat your free breakfast is pretty slick if you ask me.
Example test case New York
Of course, it's not just a good deal for free breakfast — $15 back each time you dine out seems like a solid deal for dinner we well. From the comments on this in Frequent Miler Insiders, it sounds like the restaurants included in the app tend to be on the moderately expensive end, so it's not worth dining there just for the $15 gift card. But it's totally worth using if you're thinking about a meal at one of the restaurants anyway. The app's interface looked pretty sleek and it automatically pulled up the nearest city (which was New York for me).
You can filter by a bunch of different options, including neighborhood:
Or you could search by cuisine:
Or "Vibe":
If you just want to see what's available when you need it, you could look by date and time and price as well:
Most of the restaurants offer a $15 gift card that is sent my email 24 hours after you dine. You can choose from Amazon, Starbucks, or Uber.
However, we found a handful of restaurants that offer $20 gift cards as well.
Bottom line
This app is a great deal if you're staying at a hotel where you get complimentary breakfast in the restaurant and that restaurant is in the Seated app. I certainly can't guarantee that you'll get the $15 on breakfast every time, but it's worth a shot if you're eating breakfast there anyway — nothing to lose and fifteen bucks to gain. What's more, a couple of Insiders have mentioned getting better-than-usual tables through this app. That's obviously completely YMMV, but again worth a shot.
If you're interested in signing up, there is a referral bonus that adds an extra $5 after the first time you dine (and the person who referred you gets $5 as well). If you'd like an extra $5 when you sign up, feel free to use one of these referral codes with our thanks:
AMOL4 (Amol from Travel Codex, who originally shared this deal with us)
SAMANTHA358 (my wife, who graciously provided me with the screen shots for this post)
You can find a link to download the app in the Apple app store or Google Play store or at the app's website here.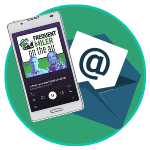 Want to learn more about miles and points?
Subscribe to email updates
 or check out 
our podcast
 on your favorite podcast platform.