In my post "The last great mileage run" I described a one time opportunity to get top tier AAdvantage elite status (Executive Platinum) by enrolling in and completing the US Airways Preferred Status Trial.  Enrolling in the trial costs between $200 and $600 depending on which status level you want to try out (Silver, Gold, or Platinum).  Then, if you fly 30,000 miles or 40 segments within the 90 days of the trial, you'll earn top tier US Airways Chairman's Preferred status.  Where it gets really interesting is in the second quarter of next year: at that point, US Airways Chairman's Preferred status will turn into AA Executive Platinum status.  If all goes according to plan, you'll earn two systemwide upgrades from US Airways (which are good for both you and a companion on the same itinerary) and then 8 more systemwide upgrades from AA.
In my previous post on this topic, I listed a number of reasons why the challenge might work for me, and I said "I'm leaning towards doing it."  Since then, I decided.  I'm in.
Spooked into signing up early…
Last Thursday, I called US Airways to ask a clarifying question about the challenge (more on that later) and was startled when the representative I spoke with claimed that a memo had been sent out that day stating that the Preferred Trial had been cancelled.  I asked if she was talking about the ability to buy status outright (which has definitely been cancelled), but she stuck to her guns and insisted it was the Preferred Trial that was no longer available.  She couldn't find the memo, though, and the ability to signup was still prominently displayed on the website, so I was extremely skeptical.
I then talked to another agent who had not heard of said memo and was not aware of any plans to cancel the Preferred Trial.
This left me in a bit of a quandary.  I wanted to delay enrolling until I was ready to start flying US Airways and/or AA flights so that I would have the full 90 days to get this done.  And, my conservative guess about how long the Trial will still be around is through the end of November.  Yes, it will probably last until the end of December, but I wouldn't bet on it.  So, I had already planned to signup by the end of this month, but now I had to decide whether to signup 2 weeks early…
I was 99.9999999% sure that the first agent was completely wrong about the memo.  Maybe there was a memo, maybe not.  If there was one, maybe it was about the Preferred Trial, maybe not.  If it was about the Preferred Trial, maybe it did say something about the trial ending.  Maybe not.  Still…
Since I had already decided that I wanted to do this thing, I went ahead and signed up that day (November 13th).  I gave up two weeks of trial eligibility in exchange for ensuring that I got in before they shut it down.  Luckily for everyone who still wants to sign up, it looks like I lost that bet.  At the time of this writing, the offer is still available on the US Airways website (here).
Advantage to waiting: 2 years status
If you've decided to do this Preferred Trial, your best bet is to wait as long as reasonable before signing up.  As my friend BikeGuy reminded me, it is better to meet the terms of the challenge in early 2015 rather than late 2014.  Why?  Any miles you earn in 2015 will count towards 2016 status.  So, while you can use the Trial to fast track to top tier status for 2015, you can also use it to jumpstart re-qualifying for status in 2016.
Even if you rarely fly American Airlines or US Airways, you could use this Trial to get two years of elite status.  Suppose, for example, you fly 30,000 miles in early 2015 after enrolling in this trial:  In that case, you would get top tier status for all of 2015 and you would automatically qualify for AA Gold status (which requires 25K elite qualifying miles) for 2016.  2016 AA Platinum status would be only 20K elite qualifying miles away.  It would even be possible to earn that level of status by maxing out spend on two credit cards: the Citi AA Executive card offers 10K EQMs after $40K calendar year spend; and the new BarclayCard AAdvantage Aviator Silver Card will offer the same (actually 5K EQMs after $20K spend and another 5K after $40K spend).  Of course, you can also earn EQMs by flying.  And, hopefully you'll do that with your newfound top tier status.
Risk of waiting: missing the opportunity
It's extremely likely that US Airways will stop offering the Preferred Trial at the end of this year.  The question on my mind is whether they'll end it sooner than that.  While I think it is unlikely that they'll end the offer before then, there is that possibility.  My take is that it is very safe to wait until the end of November to signup.  And, it is probably safe to wait until late December to signup, but I'm not completely sure about that.
Paying for Platinum
The fees for the trial depend upon which level of status you want to try for 90 days:
Try Silver status: $200
Try Gold status: $400
Try Platinum status: $600
With increasing status levels, you earn more redeemable miles with each flight.  These bonuses don't count towards the Trial requirements, but they do help to justify the expenses of mileage running.
If you fly exactly 30,000 miles during the trial period and don't earn any other mileage bonuses, mile earnings would be as follows:
Silver status trial (25% bonus): 37,500
Gold status trial (50% bonus): 45,000
Platinum status trial (75% bonus): 52,500
So, ignoring any other benefits of elite status, the incremental cost of getting Platinum status over Silver status ($400), results in a gain of 15,000 more miles.  So, you could say that you would be paying $400 / 15,000 = 2.7 cents per mile.  That's roughly what airlines charge for miles when they sell them without a promotion, but its nowhere near what I would consider a good price.
Platinum anyway:   Despite the fact that the $600 Platinum fee is not a financially smart move, I know I have 30,000 flying miles or 40 flight segments in my near future.  That sounds painful.  Platinum status increases my chances of free upgrades to first class, so I decided to pay the premium.  After taxes and fees, the total came to $645:
I paid with my Citi Prestige card, so I should get 3X points = 1935 points for this purchase.  And, now I have Platinum status!
Note that while my upgrade to Platinum status happened right away (I checked the next morning after signing up and saw that I had the status), it took two days to get email confirmation that I was enrolled in the Trial.  So, I think it is prudent to signup at least two days before your first paid flight.  You don't have to signup before booking the flight, but you do have to signup before flying it.
10K from US Airways credit card?
One of the current features of the BarclayCard US Airways card is that it grants 10,000 elite qualifying miles once you spend $25,000 in a calendar year.  Given that, there is a very small possibility that if one were to earn those qualifying miles during the Preferred Trial they would count towards the Trial.
This credit card feature goes away at the end of the year, so it would be necessary to complete all $25K spend this year.  I'm hoping that a reader has tried this and can simply tell me that it either will or won't work.  Otherwise, I'm willing to give it a try just to see what happens.  It would be awesome to get 10K miles closer to the 30K goal simply by making a few trips to Target.
Planning a "real" trip
In early December, I'll be speaking at Frequent Traveler University (and, there are still tickets available if you're interested!).  I also plan to visit family in North Carolina immediately after the trip.  So, rather than look for the most direct routes as I usually do, I'll book multiple connecting flights on US Airways (I could also book AA, but US Air has better options for this trip).  My route will probably look something like this (courtesy of Great Circle Mapper):
The total route is 2265 miles.  However, most segments are less than 500 miles and all US Airways Preferred members earn a minimum of 500 miles for each segment.
This was why I called US Airways.  I wasn't sure whether the 500 mile minimums would count towards the Trial.  I received confirmation that they do count.  Bonus miles earned from booking premium cabins do not count, but 500 mile minimums do.
Given that I will earn 500 miles per segment, it is to my benefit to fly as many short segments as feasible without raising the ticket price.  The above itinerary, with 7 segments, should earn 3500 miles rather than the actual flown 2265 miles.  Either way, inserting connections like these adds many more miles than nonstop flights.  If I took nonstop flights only (supposing they existed for my itinerary), I would earn only 1500 miles (500 miles per segment).  By inserting several stopovers, I can more than double my mile earnings.  I'm sure that experienced mileage runners could do even better than that (probably by a large margin).
Planning mileage runs
In addition to tacking on extra legs to existing trips, the way I expect to tackle the 30,000 miles in 90 day goal is through mileage runs.  This is where I'll fly places just because the flights are cheap and will earn lots of miles.  Wandering Aramean has a good post about planning mileage runs, here.  The main difference is that I'll be looking for US Airways and AA flights.
For long distance, especially international, mileage runs there is a big advantage to flying American Airlines rather than US Airways.  With AA, Executive Platinum members earn 8 systemwide upgrade certificates each year, and they can be applied to other people's flights.  This year's certificates expire February 28 2015.  As a result, it should be very easy to find people with expiring certificates who would be willing to make a trade of some sort.  This would make flying internationally much more comfortable.
One big run?
Recently, DL172 posted an AA mileage run opportunity on FlyerTalk.  For as little as $917 it is possible to fly the following route:
Outbound: Los Angeles to Washington DC to Dallas to Hong Kong
Return: Hong Kong to Dallas to Washington DC to Los Angeles
The flight would earn a whopping 23,177 miles.  Of course, I don't live anywhere near Los Angeles so I would have to book flights to get there and back as well.  In total I think it would be fairly easy to plan a single huge itinerary and knock off the 30K miles all at once.
That said, I think this would be terribly painful trip.  It would involve nearly a week of flying without staying overnight in any one location for more than one night in a row.  Julian (The Devil's Advocate) and I talked about doing this mileage run together, but via ExpertFlyer found that there didn't seem to be any upgrade award space available for the transpacific part of the trip.  I don't think I'm up for that much torture.  Still, it's a great example of what is possible.
Tweet #30Ktonowhere
If you're thinking of doing this or have already decided to go for it, let's keep in touch via Twitter.  Use hashtag #30Ktonowhere to ask questions, discuss mileage runs, etc.  You can also tack on @FrequentMiler if you want to grab my attention.
See you in the sky!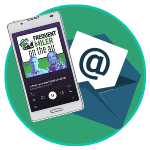 Want to learn more about miles and points?
Subscribe to email updates
 or check out 
our podcast
 on your favorite podcast platform.