While working on writing up a different post this afternoon, I stumbled on a bunch of award space on TAP Air Portugal to Europe this fall. I'm seeing both the Newark to Lisbon route and onward for as many has 7 or 8 passengers via Air Canada and also the magical New York JFK to Lisbon route, which prices at just 35,000 miles one way via Avianca LifeMiles. I successfully booked four passengers in business class to Europe via LifeMiles this afternoon.
The Deal
TAP Air Portugal has plentiful business class award space between New York (both Newark and JFK) and Lisbon. The JFK to Lisbon route can be booked for as few as 35,000 miles one way in business class via Avianca LifeMiles.
Quick Thoughts
I stumbled on this space while looking at Singapore Airlines business class space that is bookable with Air Canada Aeroplan (more on that in a separate post to come). I was pleasantly surprised to find pretty good availability in October, November, and December for at least 4 passengers in business class to Lisbon — and sometimes as many as 7 or 8.
I quickly realized that both Newark (EWR) and New York JFK have excellent availability late this fall.
The Newark space is pretty easy to find with the trick we learned about just yesterday on that ANA first class deal: SeatSpy can help you find award space.
While SeatSpy is designed to show nonstop United award space, it seems that on routes that are served by both United and a partner the tool is showing saver availability on both United and partners. However, by toggling the total mileage rate at the top of the screen, I can see that all of the green availability you see in the screen shot below costs 77,000 miles one-way. That's United's partner business class price — if this space were on United metal, it would cost 66K miles one way in business class. This is TAP Air Portugal space and almost all of the dates shown had availability for 4 passengers according to SeatSpy (though in reality it looks like there may be space for ever more).
Unfortunately, since United does not fly out of JFK, SeatSpy will not help you find availability on the route from JFK to Lisbon. I tried using United's calendar view and sorting to nonstop flights, but I can't seem to get it to exclude Newark availability. You may need to hunt and peck a bit to find availability from New York JFK to Lisbon. If you do, the reward is being able to book that route — and only New York to Lisbon, not with any onward connections — for just 35,000 miles one way in business class.
Of importance: you'll need to select "Star Alliance" rather than "Smart Search" to see this space.
Interestingly, and we noted this quite a while back, the price is also 35,000 miles for business class on Brussels Airlines when Brussels has availability.
If you can find JFK to Lisbon, LifeMiles is the way to book it. LifeMiles does charge a $25 booking fee, so in total I paid about $200 for four passengers on TAP Air Portugal (plus 140,000 miles).
If you're looking to connect onward from Lisbon, your best bet would theoretically be Turkish Miles and smiles at 45,000 miles one-way and no surcharges on TAP Air Portugal. Unfortunately, I couldn't find itineraries on TAP via the Turkish website apart from itineraries where there was saver space on other Star Alliance carriers that connected to TAP, like this itinerary on United to London and then onward to Lisbon on Tap Air Portugal for 45,000 miles and $27.
Theoretically, a Turkish phone agent should (but probably can't) see the award space on TAP Air Portugal. I certainly can't guarantee that and it may be an exercise in frustration, but if you have the patience to stomach it you could try calling if you want the Newark route and/or you are looking for a connection beyond Lisbon.
Alternatively, you could book via Air Canada Aeroplan. If you're terminating in Lisbon, the award would cost 60,000 Aeroplan miles one-way. You could even connect onward from Lisbon for the same price (albeit only to a distance of about 600 miles from Lisbon before it bumps up to 70K miles one-way). Alternatively, onward connecting itineraries would cost 63,000 miles one-way via Avianca LifeMiles (or possibly less if your onward connection is in economy class thanks to Avianca's highly hackable award chart).
Finally, if you find round trip availability, you could book via ANA Mileage Plan for 88,000 miles round trip. That could be very appealing here given a decent amount of award space in each direction.
Overall, this is a great deal and award space is fairly plentiful during the late fall and early winter. While that may not be peak season for Lisbon, it could make for a good connecting point if you're looking to go onward from there for some Christmas market action within Europe.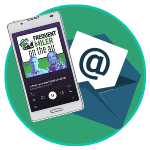 Want to learn more about miles and points?
Subscribe to email updates
 or check out 
our podcast
 on your favorite podcast platform.