On last night's Frequent Miler Live: Ask Us Anything, Grant of Travel with Grant asked us to name an underappreciated sweet spot or credit card and a reader named Matthew asked about where to find outsized value in a game that (to some) feels like it is constantly diminishing. Today I'm going to both take advantage of a sweet spot that gets less consideration than it should and the reason I'm going to do it is to help protect myself against diminishing value: I'm going to cash out a chunk of Membership Rewards points via the Schwab Platinum card and put the money into US Treasury I-bonds given a pretty appealing opportunity to lock in a great guaranteed rate of growth. To be clear, I am not a financial advisor and this post is not meant to be financial advice, just take it for its entertainment value and consult your own financial advisor if you need help determining what makes sense for your goals.
Schwab Platinum: Redeem Membership Rewards points for 1.1c per point
The Schwab version of the Amex Platinum card comes with the ability to redeem Membership Rewards points for a deposit in your Schwab brokerage account. When you redeem points for a deposit, you get a value of 1.1c per point. We've covered the mechanics of this redemption in the post: How to convert Amex Membership Rewards to cash with the Schwab Platinum card.
Our Reasonable Redemption Value for American Express Membership Rewards points is 1.55c per point. If you think I have either lost my mind for entertaining the notion of redeeming points for so much less value, I can understand that. Still, I'm going to cash out some points today.
I have to admit that on the surface I am not excited about the prospect of redeeming points at such low value. After all, I play this game to maximize. There are few things I love more than a good sweet spot and I love the flexibility of being able to pounce when award availability opens up.
However, the Amex points parade of the last couple of years has left us flush with Membership Rewards points. I earned more than half a million points with a single purchase earlier this year and have continued to take advantage of opportunities for more points. Most recently, my wife received an offer to open another Business Platinum card for a total bonus of 160,000 points. She's also been getting offers for 100K on a Business Gold and I've been eying that 90K + 20% back on restaurants offer on the consumer Gold card. My point is that not only did Amex run some great offers in 2020 and 2021, but they continue to offer plenty of opportunities to replenish points.
And so we find ourselves with more Membership Rewards points that will definitely go unused over the next year. We also have a lot of American Airlines miles in addition to having Chase Ultimate Rewards. Capital One miles, and points in various other programs. We aren't points gazillionaires by any stretch, but we have more points than we will use in the next year or two. Points sitting idly in an account are generally only going to diminish in value as those programs devalue. They certainly don't earn any additional value. I suppose that if those programs pick up additional high-value uses you could think of your points becoming more valuable, but the bottom line is that unused points are very likely to diminish in value over time. Given the current situation with I-bonds, I think that holding as many points as we are is an expensive proposition.
The interesting position of US Treasury Series I bonds
Series I bonds are a type of US savings bond that earns interest on a variable composite rate that accounts for inflation. Forbes Advisor has an article that summarizes I bonds as follows:
I bonds are safe investments issued by the U.S. Treasury to protect your money from losing value due to inflation. Interest rates on I bonds are adjusted regularly to keep pace with rising prices. In addition, series I bonds are exempt from state and local income taxes, which makes them an even better low-risk investment for investors who live in high-tax states and cities.

Investors can buy up to $10,000 worth of I bonds annually through the government's TreasuryDirect website. You can purchase another $5,000 with your tax refund, upping the annual total purchase amount of series I bonds to $15,000 per person.
You can read that entire article here.
Doctor of Credit and The Wall Street Journal also recently covered the short-term opportunity in buying I bonds. You buy them from the US Treasury website and you can read more from those other sites about the process of buying them (you can't buy with a credit card but rather need to link up a checking or savings account, so there is no play for rewards on the purchase to my knowledge).
The short story is that I bonds earn monthly interest based on a rate that changes every six months (in May and November). The current rate at the time of writing (April 2022) is 7.12% interest. This means that if you buy I bonds today (April 28, 2022), you will earn 7.12% interest for the first six months you own the bonds and then you'll earn the new May 2022 rate for the second six months you own the bonds. That May rate change is set to become 9.62%. That means that if you buy bonds today (April 28, 2022), you will earn 7.12% interest on the bonds for the first six months and 9.62% interest for the next six months after that. To say that you can't beat that with most savings products on the market would be a large understatement.
Note that you earn interest for the entire month in which you purchase the bonds, but the purchase doesn't settle until the next business day after you buy. This means that if you buy today (April 28, 2022), you will receive the bonds tomorrow (April 29, 2022) and earn 7.12% interest for the month of April and the next 5 months, then 9.62% for the six months to follow that. If you buy after today, your purchase won't settle until a date in May and you will therefore earn 9.62% for the first six months and then whatever the new rate becomes in November for the next six months to follow. That makes today the day to buy if you want to lock in a minimum of 7.12% and 9.62% for the first year.
There are just a couple of key "catches" with I bonds: first, you can not cash them out for a minimum of one year. You are essentially locking the money up without the ability to withdraw it for a year. If you do cash out the bonds in fewer than 5 years, you pay a penalty of the last 3 months of interest. In other words, if you buy the bonds and only keep them for one year, you will only get the interest from the first 9 months — you lose the interest from the last three months.
The other key limitation is that you can only buy $10,000 worth of electronic I bonds per calendar year per person (and you can buy a max of $5,000 in paper I bonds per person with your tax refund — you'd have needed to have selected to receive your refund in bonds when you filed).
Still, if you put $10,000 into I bonds today and cashed in the bonds in 1 year, even after forfeiting the last 3 months of interest, I believe you would have earned about $653.42 as per the schedule shown below (you would essentially stop on month #9 if you cashed out after 12 months). Note that to generate the schedule below, I averaged the rate between 7.12% and 9.62%, but that isn't entirely accurate since you'll earn different amounts of interest during the first six months that will then compound into a lesser principal amount for the next six months, but this chart is meant to be an approximation.
Considering that this is a US-backed savings bond, that looks like a great return. Is it possible to play the stock market right and beat that return? It certainly may be. Again, I am not a financial advisor, so make your own decisions about how and where to put your money.
However, looking at that chart makes the prospect of holding Membership Rewards points feel pretty expensive, particularly since I know without a doubt that we currently have more points right now than we will use in the next 12 months. We will certainly have a quantity of Membership Rewards points that will sit in our accounts unused during the next 12 months.
Let's imagine a scenario where I had 909,000 Membership Rewards points that I was confident I would not use over the next year. If I redeemed those points through the Schwab Platinum card, I would have $9,999. To make the math easy, let's call that $10,000.
If I then put that $10,000 in I bonds for one year, I would stand to earn about $653.42 in year one. It is not possible to convert that cash back into Membership Rewards points, but if we think of that money in terms of each 1.1c representing one Membership Rewards point, that $653.42 could be thought of as though it is a "bonus" of 59,401 Membership Rewards points that is unlocked by redeeming the points and putting the money into bonds.
In other words, keeping those points as Membership Rewards points rather than taking advantage of this opportunity costs me the sort-of equivalent value of 59,401 points over the next 12 months. Cashing out and buying bonds essentially earns me the cash equivalent of 4,950 points per month. Note again that these numbers aren't entirely accurate because of the way I blended the rate for the chart above and since I can't convert the cash back to Membership Rewards points, those numbers are meant for mental accounting rather than actual points. Still, that's a lot of potential value that my points could earn if I convert them to cash versus earning nothing if they remain as points.
Put another way, if I redeemed 909,000 points today, I would have a cash value equivalent of 968,450+ points a year from today. Suddenly it feels better than redeeming at 1.1c per point if those points would have otherwise sat untouched in a Membership Rewards account for that time.
And that's assuming that I cash out the bonds after a year. If the rate remains high enough for me to keep the money in bonds beyond that time, I'll continue earning interest at whatever the newly-announced rate is come November of this year and still only forfeit the last 3 months of interest whenever I cash out the bonds (meaning that I'd keep a larger proportion of the ~$880.58 that I would be scheduled to earn in the first 12 months for every month I keep the bonds thereafter. I'd keep all of the interest earned if I kept the bonds for at least 5 years).
Compare the rate of return there to something like Bask Bank, which awards American Airlines miles rather than interest, and the I bonds win by a large margin (though of course they are much more restrictive given that you can't withdraw in the first 12 months).
Obviously if you have the cash on hand and interest in buying I bonds, you may "have your cake and eat it too" in the sense that you may be able to buy whatever amount in bonds you want without redeeming your Membership Rewards points.
In my case, because I've moved a lot of my long-term savings into investments over the past couple of years and because I have recently tied up some cash in other endeavors, I'm not in position to max this out without cashing out some amount of rewards to replace the money I decide to put into I bonds. Note that cashing out via Schwab is not instant. It takes a few days. If you literally don't have enough cash to buy I bonds today, cashing out via Schwab won't work quickly enough to get you the cash to buy the bonds (which I believe must be purchased by ACH payment). In my case, I do have enough cash to cover the purchase of the bonds I want, but I'd need to replace that cash in the near-term, hence my interest in redeeming Membership Rewards points for a deposit in a Schwab account. I'm therefore going to redeem some quantity of points today. I haven't decided exactly how many I will redeem, but it makes sense for me to do this with some of our current excess.
Again, the sense of urgency here for me is that today is the last day to lock in the 7.12% rate for the first six months. We know that the May rate (for the next six months you own the bonds) will increase to 9.62%. We don't know what the rate will be in November. It certainly may increase, in which case I could keep the money in bonds for longer than a year if I want. If it decreases, I'll be happy to have locked in 7.12% for the first six months of ownership (and that will essentially remain true for as long as I own the bonds). Any way you shake it, this is better than I could reasonably expect to earn in any other product with comparably low risk.
Bottom line
I won't necessarily be looking at redeeming 900K points today (particularly because I do intend to use some Membership Rewards points for premium cabin flights in the next few months), but since I know we have more points than we will use in the next 12 months and we have some easy targets to take down more points in the near-term, we will redeem some Membership Rewards points for a Schwab deposit today. To be clear, that deposit won't clear soon enough to literally use that money to buy the bonds, but rather it will replace the money we put into bonds today. I don't love redeeming points for value far below the reasonable redemption value, but it seems hard to accept the points sitting idly in a Membership Rewards account when I know that I could put them to use for what is essentially a locked-in rate of return. It seems like a poor-value use of points in today's dollars, but the juice should become worth the squeeze within a year or two, particularly if the Amex point parade marches on.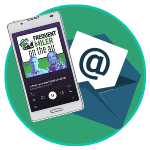 Want to learn more about miles and points?
Subscribe to email updates
 or check out 
our podcast
 on your favorite podcast platform.